News in from BMW as the German manufacturer has announced that BMW Active Cruise Control (ACC) will soon be offered on their motorcycles.
ACC, which has been available in cars for some time, automatically regulates the speed set by the rider. By doing this, it maintains an appropriate distance from the car in front by slowing down and speeding up in response to what's happening ahead.
A step-up from cruise control that is currently offered on bikes, which sets and keeps the bike travelling at a rider-determined cruising speed, ACC allows a rider to select from three different distances to the vehicle in front.
When this distance is reduced, by the other car braking or slowing down in traffic for instance, the cruising speed is reduced too without input from the rider. If the vehicle then changes lanes, the speed increases again.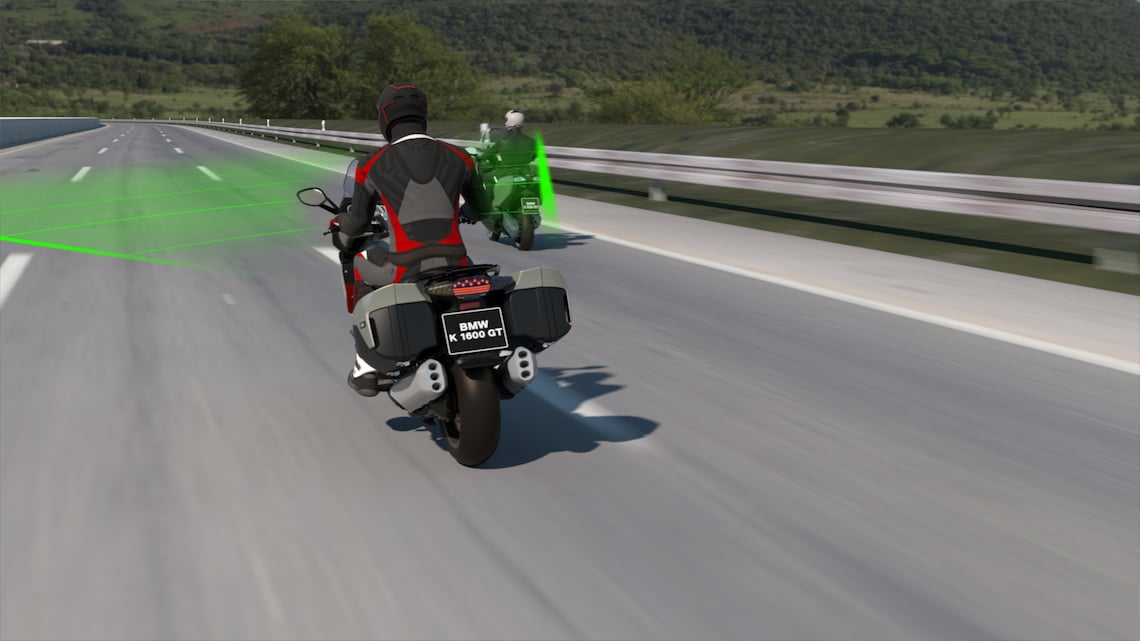 Forefront of rider aid technology
There's no word yet on what bikes will feature this rider aid, although press photos suggest the tour-focussed K 1600 would be first, and we'd be surprised if the ever-popular
BMW R 1250 GS
was neglected.
BMW have also created two selectable control characteristics; comfortable or dynamic. These will control the acceleration or deceleration while ACC is active and all settings are displayed on the bike's TFT dash. Distance control can also be deactivated in order to revert to Dynamic Cruise Control for greater rider control.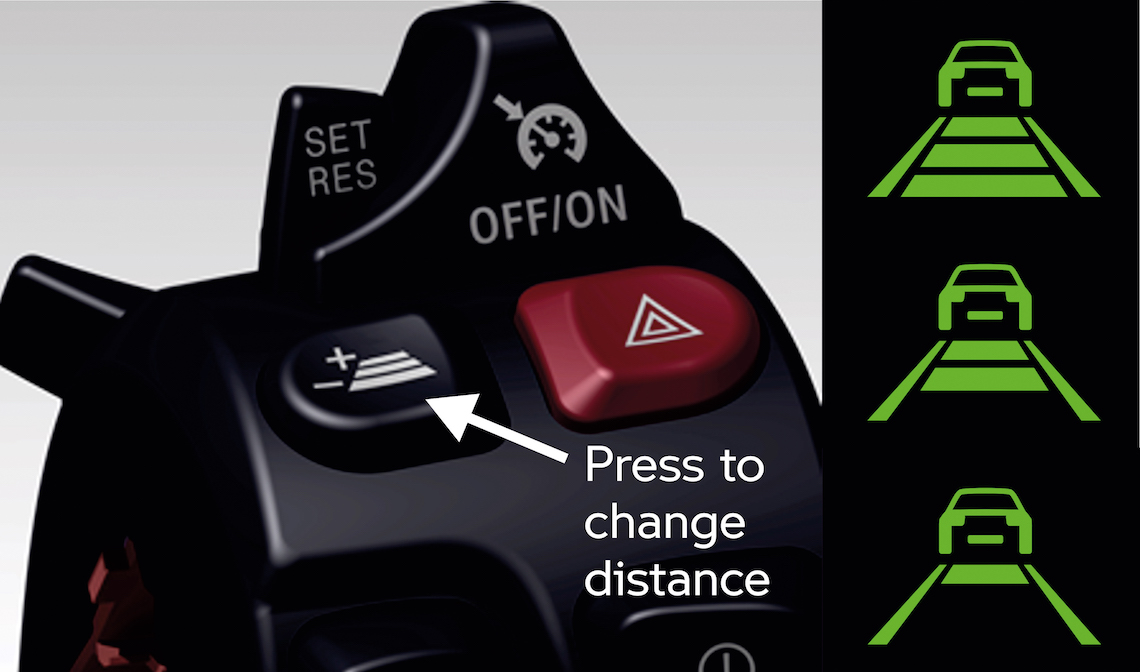 ACC also reduces speed during cornering, detecting the lean angle and rolling off the power as required. However, should the lean angle increase, the system limits its input in braking and acceleration, keeps the bike stable and doesn't unsettle riders with abrupt braking or accelerating.
The system also only responds to moving traffic, and BMW emphasise that in the event of traffic jams or traffic lights the rider has to do braking. Limits on cruise control systems, such as not being able to engage it below third gear or 40mph, also prevent you from cruising around town without paying attention. It's worth noting that we're not quite at the stage of self-riding bikes just yet!
What do you think of BMW's new Active Cruise Control? A system you can't wait to see on your own bike, or something you wouldn't find useful? Let us know in the comments below.