Green lanes in the UK are a simple pleasure for UK-based adventure bike riders, even if their numbers are dwindling slightly.
They're also accessible and many won't push you or your bikes out of your comfort zone, so you don't need to be a motocross hero to enjoy many of them. If you are newly starting out, check out our beginners guide to getting ready to green-lane for the first time, and make sure what you're riding is a legal thoroughfare!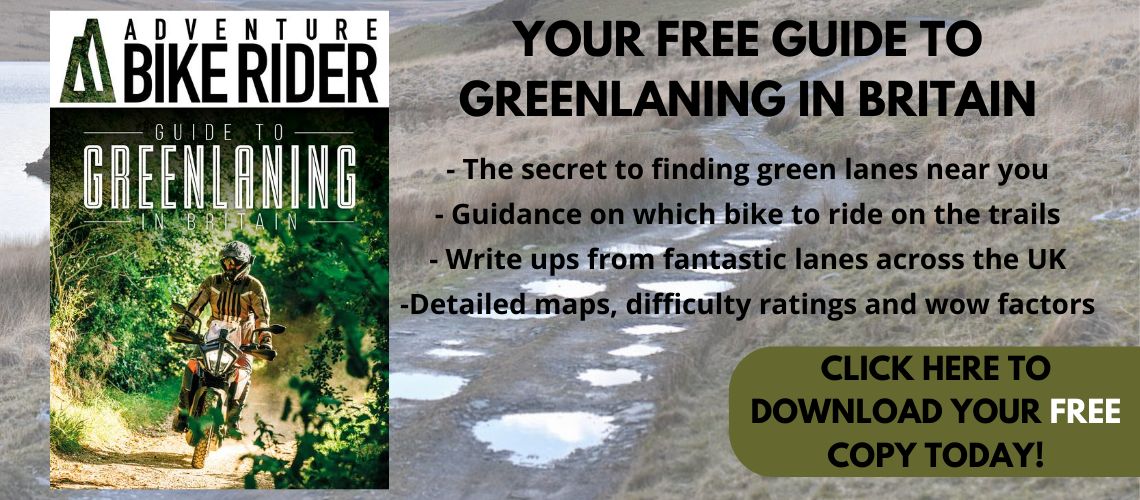 Taking on these routes require a pair of quality tyres, so for that reason ABR and Pirelli have joined together to spotlight five UK green lanes worth tackling.
Previously, we've debated the best green lanes available in Cumbria and the Lake District, however this time we're looking at the entire island. With competition so fierce, only five green lanes made the cut. Here are some of our favourites.

Claerwen Reservoir – Wales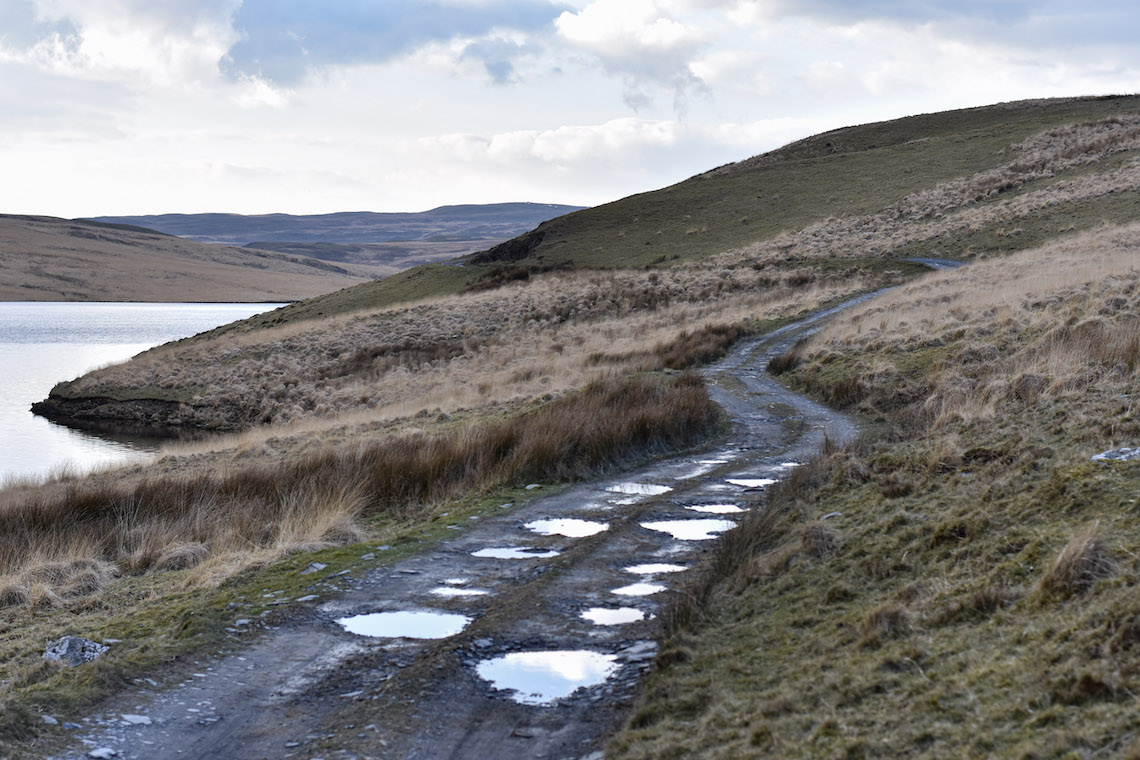 Skirting around the shores of the vast Claerwen Reservoir, this green lane is a firm favourite of many of us in the ABR offices.
To access the trail, head to the Claerwen Reservoir upper level car park, you'll see the lane dead ahead of you skirting the right-hand side of the water. The lane is a stunning ten mile ride through blissfully empty rolling Welsh countryside. There's little tricky about the trail, except for steep drop-offs into the water in some parts and a handful of water crossings that are more enjoyable than tough, but will certainly get your blood pumping.
Mid-way through you'll come to a gate and a farmhouse, where the trail ahead crosses private property. If the farmers about, ask his permission to continue on, he's usually more than happy for you to and has been whenever we've visited. After this continue on until the trail spits you back out onto the Welsh blacktop, and forms part of our fantastic coast-to-coast route through Wales.
Mach Loop Trail – Wales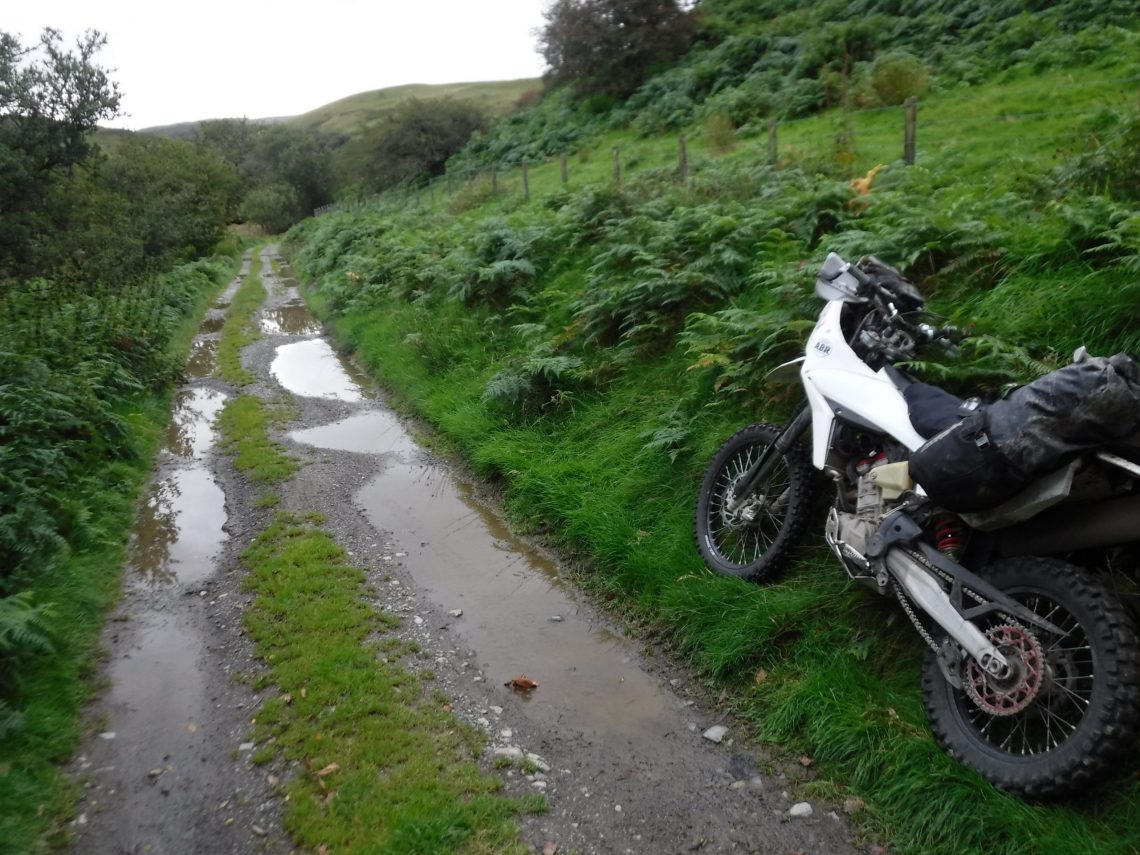 This is a fantastic seven-mile long trail, with the option to extend a further couple of miles if desired, which loops around lush Welsh moorlands and hills.
It's fairly straightforward for its entirety with only one optional short uphill rocky section. There is a slightly deep ford crossing, but it isn't wide and you shouldn't have any issues with it. Although you are fairly close to civilisation on this trail, you get a real sense of remoteness whilst riding.
If you're lucky, you may see occasional military aircraft in the area, although this Mach Loop Trail shouldn't be confused with the military training Mach Loop, which is slightly north of this location, and where low-level flying exercises take place.
Salisbury Plain – Wiltshire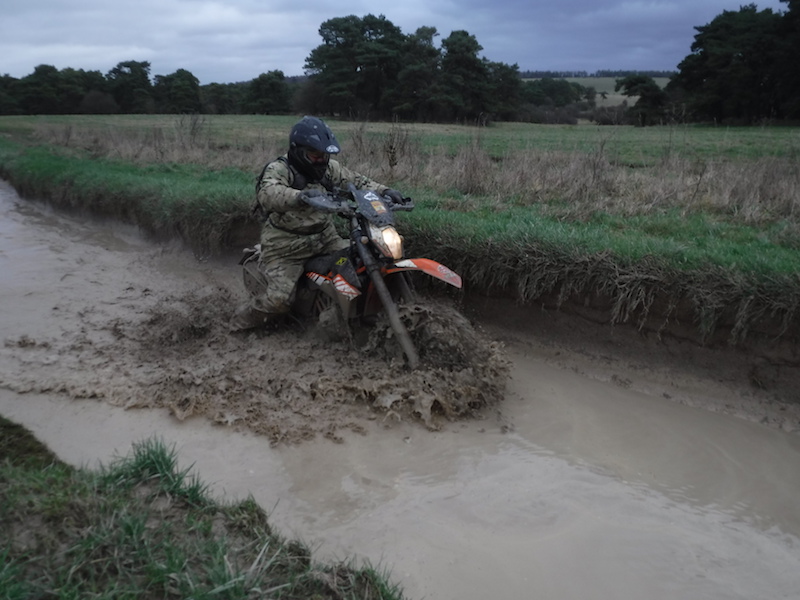 This one is certainly not for the faint-hearted. What's so fascinating about this 7.5-mile ride on Salisbury Plain is that on any given day, you could come across tanks, 4x4s or even a Hercules plane.
That's because a British army base is stationed nearby, so with that, keep in mind that some roads, villages or areas may be cordoned off occasionally. Be aware of red flags dotted along the way too, as this indicates live firing exercises in the area. Regardless, if one track is shut, another is always made available.
Again, this route has no gates, so it's plain sailing for most of the journey, but you do have to watch out for a number of unassuming puddles. You'd be forgiven for thinking "my bike will get through that, no problem", yet that's how they get you. Avoid where possible and the ride will be nothing short of fantastic.
Askam in Furness Coastal Trail – Cumbria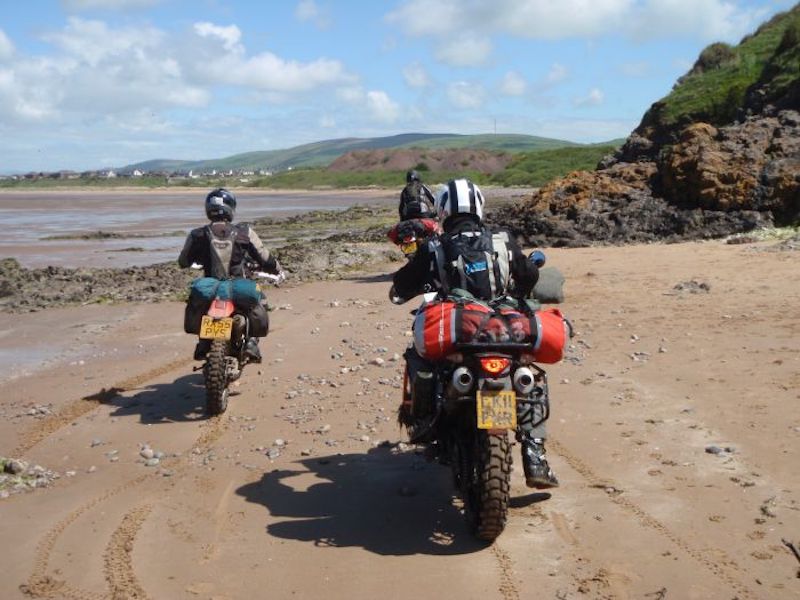 Do you enjoy getting coated in mud, sand, and water? If you do and you can stomach your bike receiving the same treatment, then Cumbria's Askam in Furness Coastal Trail will be right up your street.
The unusual path takes riders over a variety of terrain, including sandy beaches – a rare opportunity for bikes in this country. What's more interesting is, depending on the tide conditions, this road may not even be accessible. So before setting off on this route, make sure to read all warnings and pay close attention to the tide times. The last thing you want is to recreate the final scene from Titanic with your new off-roader.
Throughout the two-mile route, apart from sand, you will encounter stony surfaces draped in slippery seaweed that demand your full attention. Finally, finding the exit can be awkward as its hidden behind two large boulders. It's a tight squeeze too, and is only accessible for bikers.
Grasshill Causeway – The Pennines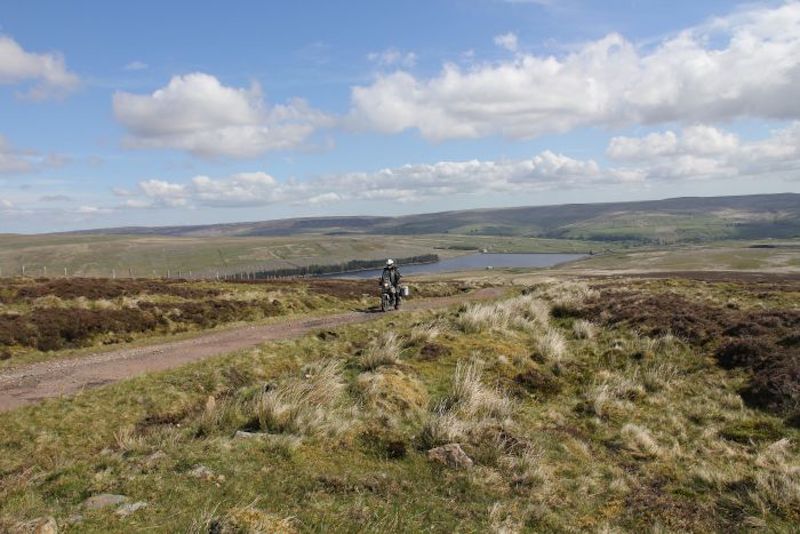 Even the best of us can occasionally struggle with a green lane, and Grasshill Causeway proves exactly why. Found in the Pennines, it offers both astounding views and arduous terrain. The majority of the journey will be spent hovering over your brake as you descend from the highest legal through-road in the UK.
Starting off in the quaint village of Ireshopeburn, located in County Durham, you will make your way to the summit before plummeting down a strenuous descent that needs more caution than risk. Most of the route was originally tarmacked, although these days the bulk of it has worn away, leaving scattered rocky remains. This is one of the most difficult, but also the most rewarding, thanks to the beautiful views at the peak.

Using the right tyres
In our mind, these are some of the best UK green lanes worth getting your tyres stuck into. Now to help tackle them, Pirelli has launched the brand-new Scorpion Trail II tyres.
These rubbers have a terrific, aggressive look that fits well with the aesthetic of adventure bikes, while also blending in touring and off-road performance into one set of tyres. This makes them ideal for taking on all but the gnarliest of green lanes on offer in the UK. To find out more information about the Pirelli Scorpion Trail II, along with the huge catalogue of tyres available, visit the official Pirelli website.
What green lanes stand out most in your mind? Do you have a favourite? Let us know.
Adventure Bike Rider magazine digital subscription

A regular feature in Adventure Bike Rider magazine, each issue we detail two stunning green lanes that you can go and ride. Over the years we've written about 94 (yes, 94!) green lanes, and you can read them all online by signing up to the digital library, which gives you access to the latest issue of ABR, as well as a decade's worth of back issues.
At the moment you can save 50% off your subscription with the code SUMMERSAVE50 at checkout, so sign up here soon to take advantage of this great saving. Safe riding!