The BMW 700 and 800 are no more – enter the new, fully redesigned F750GS (which comes in two models; Standard and Exclusive) and the F850GS (which comes in three models; Standard, Exclusive and Rallye) for 2018. The middleweight adventurers were BMWs stars of the company's launch at EICMA, in Milan this morning.
The new bikes have undergone an extensive redesign, compared to their predecessors and now boast 853cc parallel twin engines, but oh boy, it's more than just the capacity which has been improved.
It seems BMW has gone back to the drawing board with this one, as the engines have been completely redesigned with a new crank and 270-degree firing order (we just know that's going to sound sexy) and increased power, with the F750GS sporting 77hp and the F850GS now pumping out 95hp.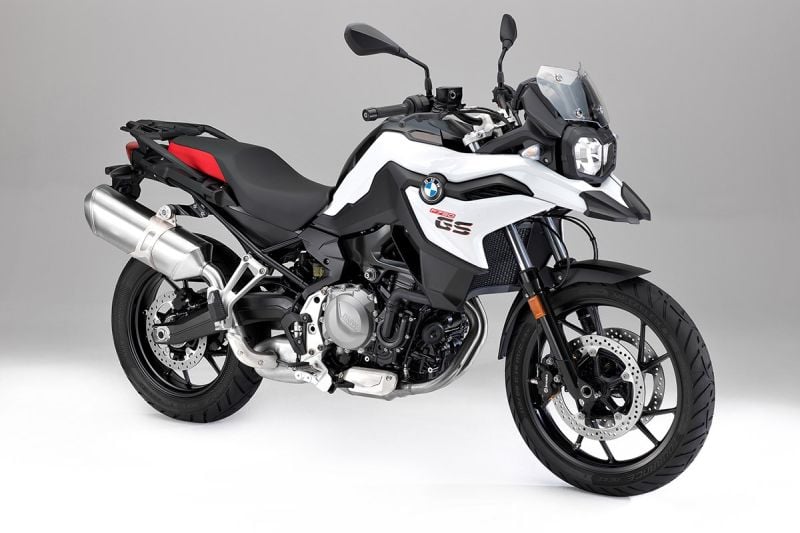 The bikes feature an all new electronics package which include a Ride by Wire throttle and adjustable rider modes, which alter the feel of the traction control and suspension. The basic models will come with Road and Rain mode as standard, but optional packages will include Dynamic and Enduro modes. The F850GS also has an optional Enduro Pro mode, which sounds like its got your back should you run out of talent on the trails.
Both the F750GS and the F850GS have an all new steel frame and suspension design which should give the bikes that next level stiffness and control needed to support the new power. A new optional Dynamic ESA (Electric Suspension Adjustment) is a fantastic change, which offers riders constant adaptation to their riding and the road surface. It also takes into account the rider mode which has been selected.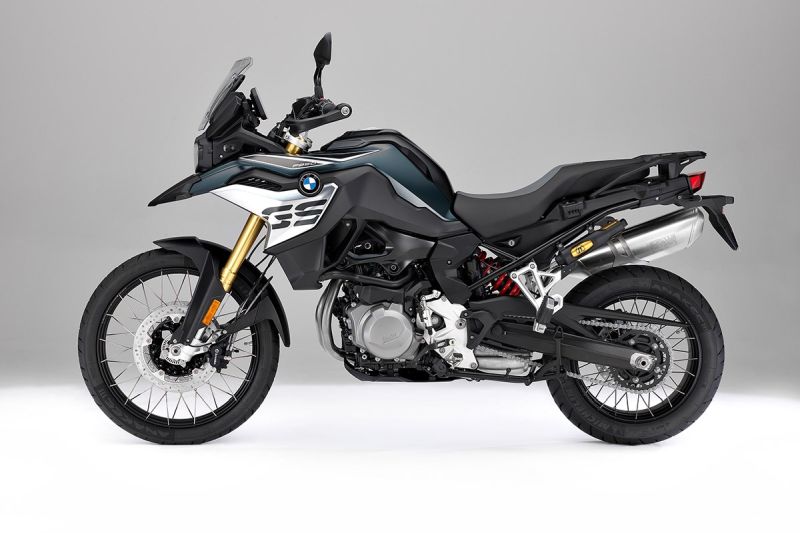 The old school analogue clocks are a thing of the past, they have been replaced with an all new six and a half inch TFT dash, which offers greater interaction between rider and machine. The new dash includes handy features such as Bluetooth connectivity (so you can control incoming phone calls, text messages, music etc.), cruise control, emergency call, keyless ride, tyre pressure sensors and Gear Shift Pro. All of these come as optional individual additions or can be included as part of BMWs Touring, Dynamic or Comfort packages.
These middleweight adventures are two very different machines, the F750GS has the styling of an adventure bike but is more at home on longer tours on the asphalt. Whereas, its F850GS brother benefits from practical adventure features such as a longer suspension and a 21 inch front wheel, which makes it more manageable bike for riders who wish to venture off-road every once and a while.
It's been busy at the EICMA show in Milan this morning, Yamaha has unveiled the updated Tracer 900 and Tracer 900GT, XT1200ZE Super Ténéré Raid edition and Ténéré 700 World Raid prototype. We'll be updating you on more throughout the day.
What are your thoughts on the new F750GS and the F850GS? Let us know in the comments section below.