Triumph have created a new concept bike, the Tiger Tramontana, a customised Tiger 800 XC, to be ridden through the extreme heat and terrain of this year's Panafrica Rally which takes place this week. And I'll tell you what, it's a thing of pure beauty!
The Panafrica Rally is a formidable 1,242-mile motorcycle endurance race set in Erfoud, eastern Morocco, which has been dubbed the 'race into hell'. Temperatures can sore to an unbearable 40 degrees and will put riders through the ultimate paces. The five-day race tests both the physical and mental capacity of riders, as well as the bike's capability, on the powdery sands and gnarly terrain of this intense rally course.
>>> Related: watch: Tiger 800XCx takes on mountain bike.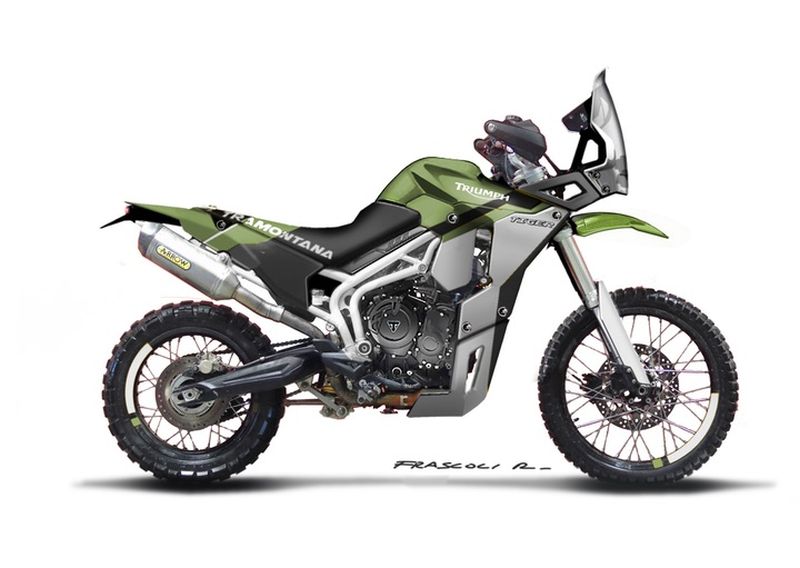 Photo: Triumph 
A dedicated team of experts from Triumph have been building this new Tiger, in their spare time outside of work, for the past six months to create what has been named one of Triumph's most exciting motorcycle projects ever. Two Spanish brothers on the team, David and Felipe Lopez, have been battling it out in competitive training in the run-up to the race to decide which of them will be the new Tiger's rider.
>>> Related: Triumph Tiger Explorer 1200 2012 model review.
Triumph has said that the new Tiger is the ultimate endurance racing machine. The beast has been developed and built from a Tiger XCX base, but its off-road riding capability has been enhanced significantly to ensure it can keep up in the race. The front end of the Tiger has been adjusted to accommodate the new GPS required for the race, along with a modified subframe to support all new components, new body panels and guards, lighter headlights, and a custom screen for additional protection. The back end of the bike has also been made shorter to improve mass centralisation and the suspension has been made longer to improve its off-road riding capabilities.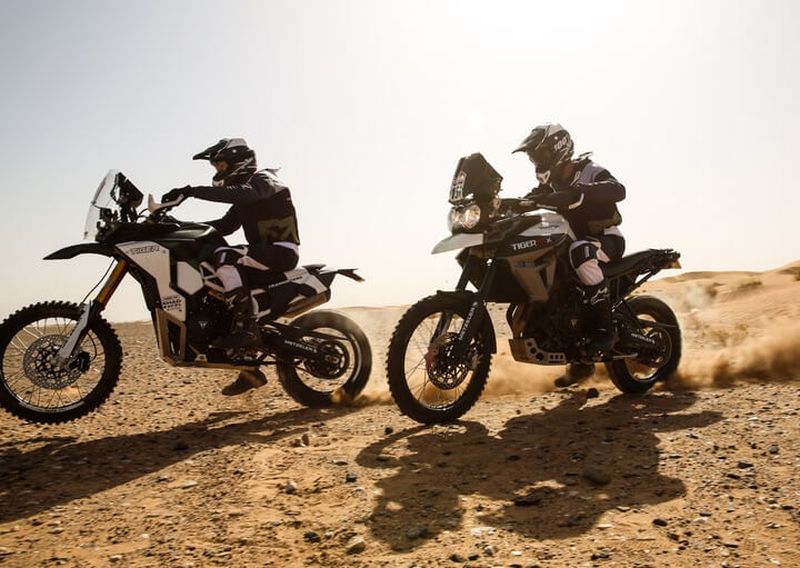 Photo: Triumph
>>> Related: watch: Triumph Tiger Explorer meets Kevin Carmichael.
While the bike appears to be a one off, we can't help but hope that Triumph will be releasing this new Tiger model into the adventure bike market for 2018.
What are your thoughts? Do you think Triumph should release the Tiger Tramontana concept into the adventure bike market? We'd certainly be looking forward to getting our grubby mitts on it if they did!