Last week we were in Portugal for the world launch of the new Triumph Tiger Explorer and we were lucky enough to spend some time on the XCa model. While you'll have to wait until the new issue of ABR is out for the full review, here's a glimpse into some of the main things we learned about Triumph's newest metal.
1. Multiple choice
The one-bike-fits-all manufacturing model is history. There are eight different versions of the new Triumph Tiger Explorer including low seat variants. One for every day of the, er, week.
2. Sensor overload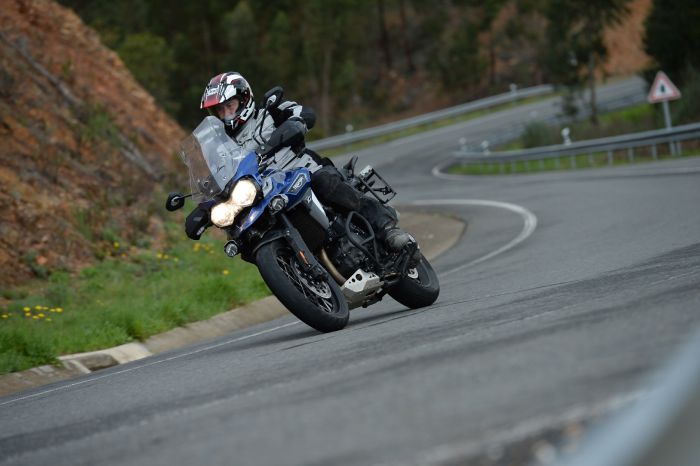 The number of high-tech sensors on this bike are legion. About the only thing not being measured is how far away you are from a 'My Little Pony'.
3. The semi-automatic suspension system rocks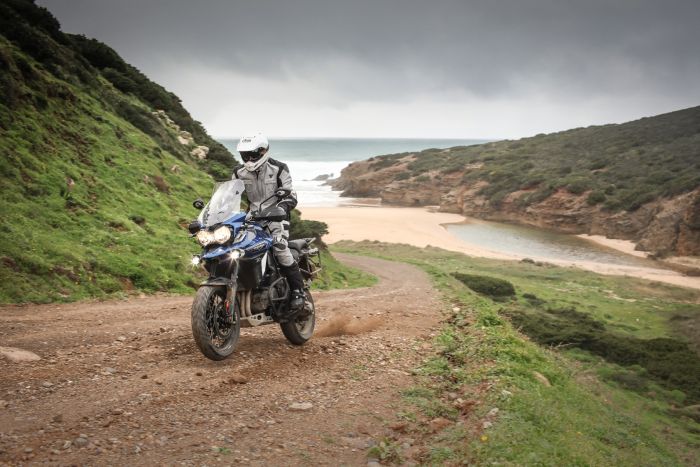 You can change from a stiff sports setting to let me at 'em off-road attack mode on the fly.
4. The new screen gets the thumbs up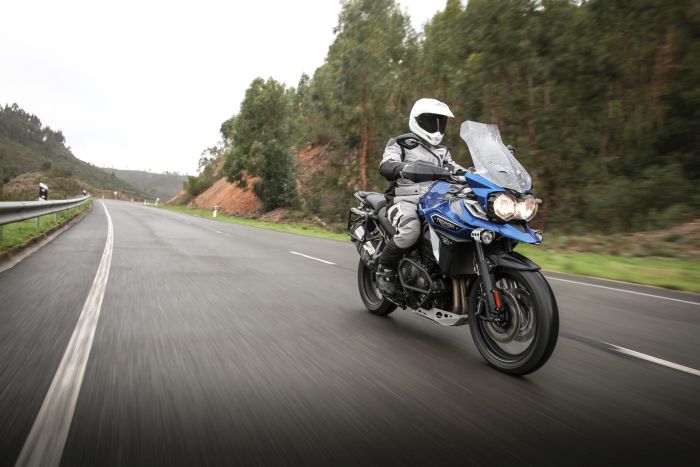 Triumph has a history of fitting screens designed to place the rider in a brain thundering vortex. Not so with the new electronically controlled wind deflector on the Explorer, where applying eye liner on the move is the new adventure vogue.
5. Technology takes over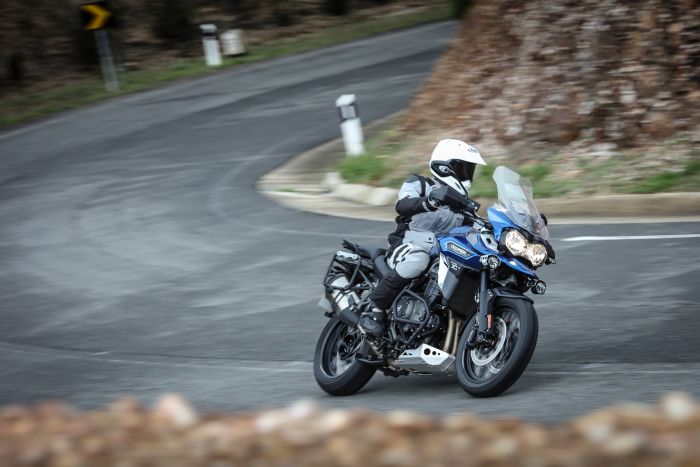 Flat-earthers are campaigning to abolish the wheel on the basis that it's just another thing that could go wrong. However, in the modern world cornering optimised ABS and traction control are highly efficient, safe and represent a rider friendly use of technology.
6. Shaft drives, you know you want one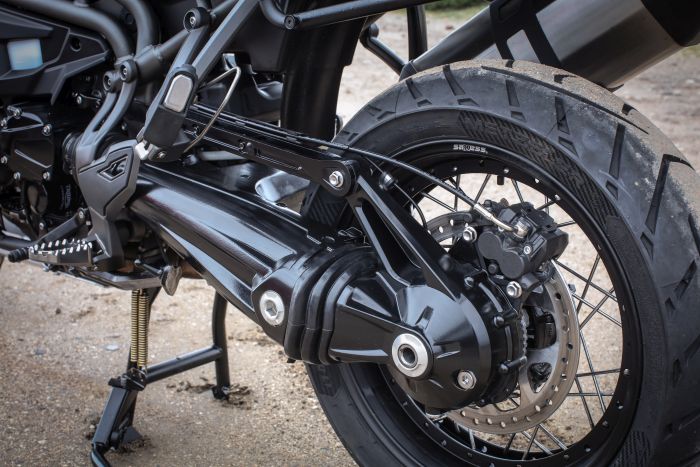 Who the hell spends £15,000 on a new bike and pronounces, "I can't wait to start adjusting the chain".
7. Marital guidance lesson number one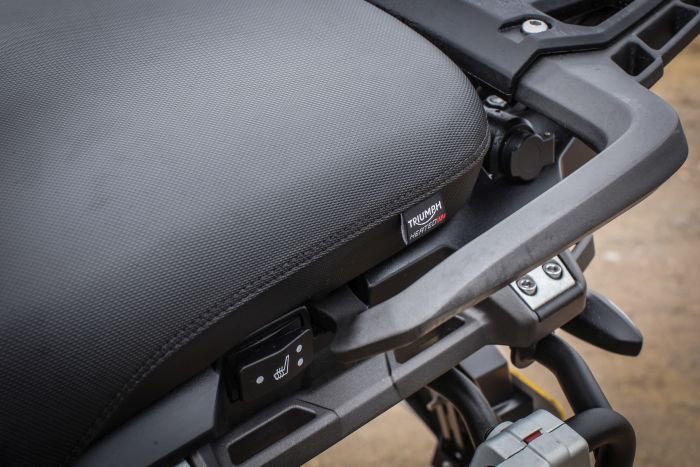 A sound, loving relationship is built on having a heated rear seat controlled by the other half.
8. Off-road use? Good luck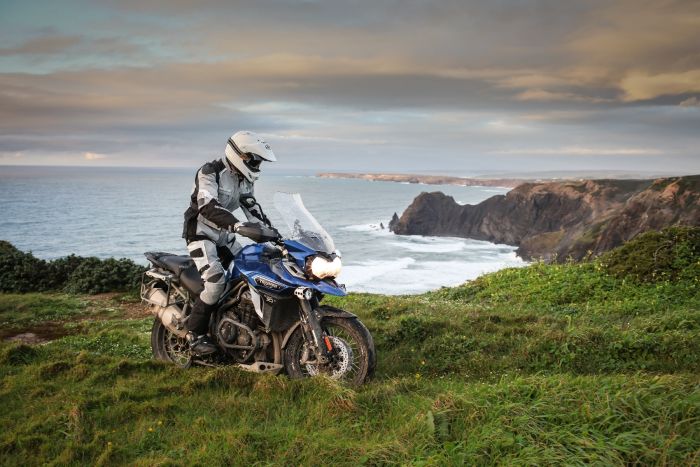 It's big and heavy. Well, yes. However, watch this video and then go try it yourself, preferably on someone else's Explorer.
A full review of the new Triumph Tiger Explorer will appear in the March/April issue of Adventure Bike Rider. You can order a copy here.