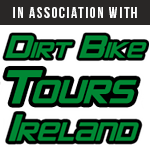 Ireland is the home to natural wonders and enchanting landscapes that are ripe for exploration and appreciation, where better to explore this diverse paradise than on the saddle of a dirt bike with Dirt Bike Tours Ireland? Experience a beautiful, rugged countryside overflowing with legend and myth. A green paradise for adventure seekers where outdoor pursuits such as sea kayaking to rock climbing can be found. Many of Ireland's landscapes are as yet to offer up all their secrets, many of which are the hidden by the mists time.
Did you know Donegal holds the distinction of having the largest finds of Viking silver held in the National Museum Dublin?  Explore this charming landscape by dirt bike on a thrill-seeking adventure.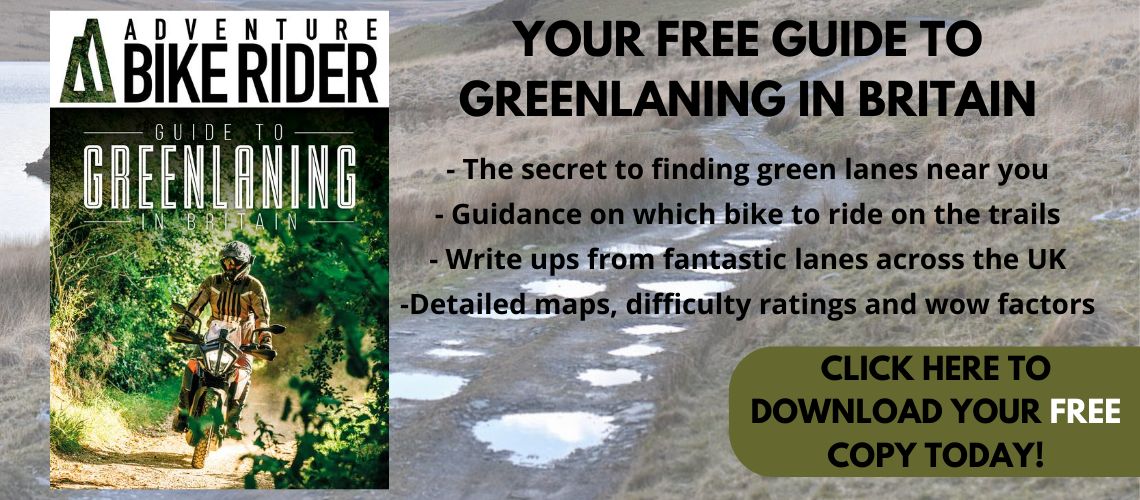 Dirt bike riding in Ireland offers some of the most natural conditions in terms of weather and terrain for all levels of riders. From beginner to advanced, there are plenty of thrilling routes up mountains and through valleys to inspire, challenge and offer you the experience of a lifetime.
After the great Irish Potato Famine, a railway line between Strabane and Stranorlal was opened in County Donegal. This route, which once carried people and goods across the county, is now disused and can be explored with our guide, and it offers you the chance to discover your own unique Ireland.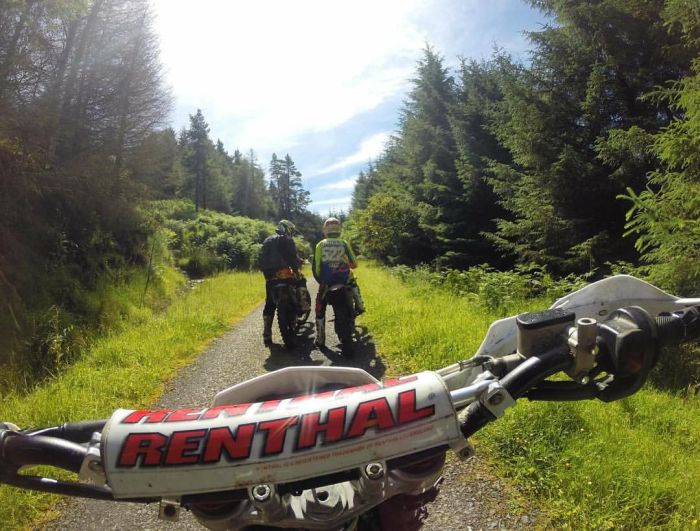 If you like adventure, Ireland is the place for you, and in particular County Donegal. You'll get to ride on the hand-hewn lanes that the workhouse residents were sent to build during the potato famine so that the turf could be won and transported to the local villages. If mountains are your choice, the view from the summits will be your visual reward. The vistas and panoramic sights will take your breath away! You will get a view of Ireland that few see and you will be one of the few who get to see its beauty in the most unique and memorable way.
>>> The ABR guide to the highest passes in Northern Ireland
>>> The ABR guide to the highest passes in the Republic of Ireland
You'll find that the famous Irish welcome is a true reality. There's nothing to match sitting in an old Irish pub listening to the ceol and partaking in the craic. Perhaps you could play a Bodhran Drum or Penny Whistle, learn a few songs, or speak a few words of Irish before returning to your glamping site or top-end hotel spa. The options for your accommodation are as diverse and wonderful as the landscape you'll be riding during the day.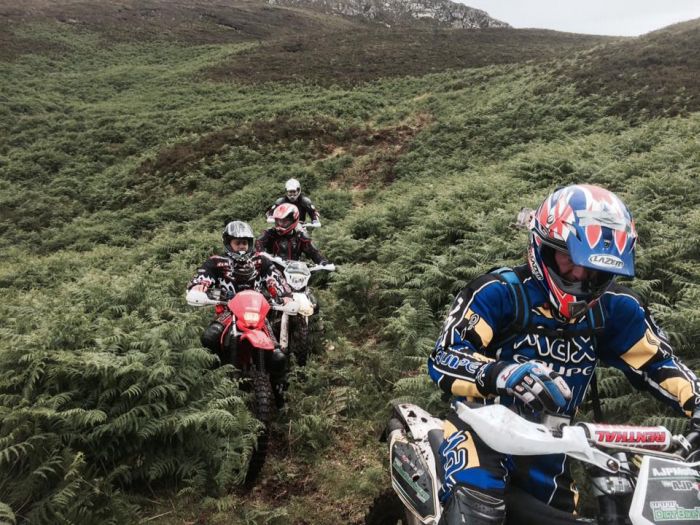 From hotels like the Shandon or Loch Eske, where you feel pampered and indulged, to the unique and quirky experience of sleeping in an old railway carriage at Dunfanaghy Glamping that was featured in the John Wayne film, The Quiet Man, your options are many. Wherever you choose to lay your head, you will be guaranteed a cosy and sound night's sleep with a full Irish breakfast to set you well on your way for your bike tour the following day.
Green laning can be hardwork especially in the natural, challenging setting that Ireland offers, yet the feeling of exploration and achievement at the end makes the adventure all the more worth it.
How do I book my adventure?
Dirt Bike Tours Ireland excel at providing Off and On-Road Guided Tours in the Donegal mountains and surrounding area. We aim to give you the ultimate off-road bike experience of a lifetime and to give you enough challenge without taking you completely out of your comfort zone! Our base is Omagh, County Tyrone and the routes we use are within a radius of 55 minutes.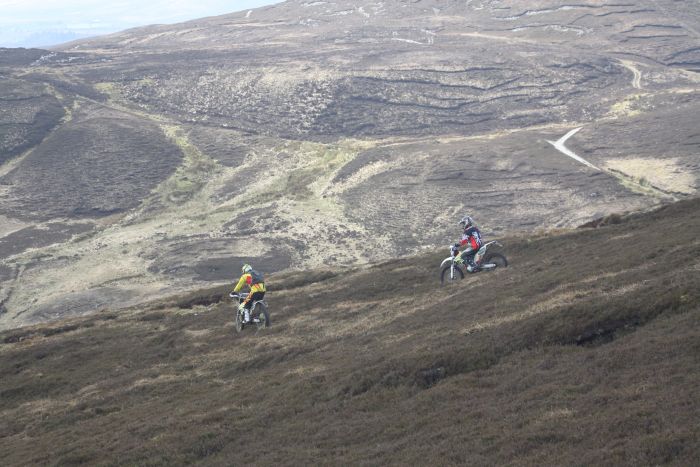 To enjoy the experience without any hassle on your part, Dirt Bike Tours will take care of everything from the hire of bike and fuel, to the hire of safety riding gear (boots, helmet, knee pads, trousers, jersey, body armour, gloves) with transport from Omagh to Donegal as well. There is lunch, tea/coffee and snacks as well as a BBQ (weather permitting) at the end of your day to remember! Get in touch today to arrange your own Irish adventure on two wheels among the land of legends and history. Visit the Dirt Bike Tours Ireland website for more information.
Dirt Bike Tours Ireland is the only dealership in Ireland, working alongside AJP to provide you with experience on the wonderful AJP throughout your tour on the trails. We are currently looking for importers through Ireland to showcase our wide range of AJP motorcycles.