Adventure comes in all shapes and forms, but for many of us ABRs the UK's network of green lanes provide a welcome taste of taking the road less travelled to explore the world. There's one issue though. The confusing world of TROs, BOATs, and UCRs can leave us struggling to find a simple answer to the question: How do I go about finding green lanes near me?
There's no shame in feeling overwhelmed, we're happy to admit we have too. Which is why we've put together this simple guide to finding green lanes near you.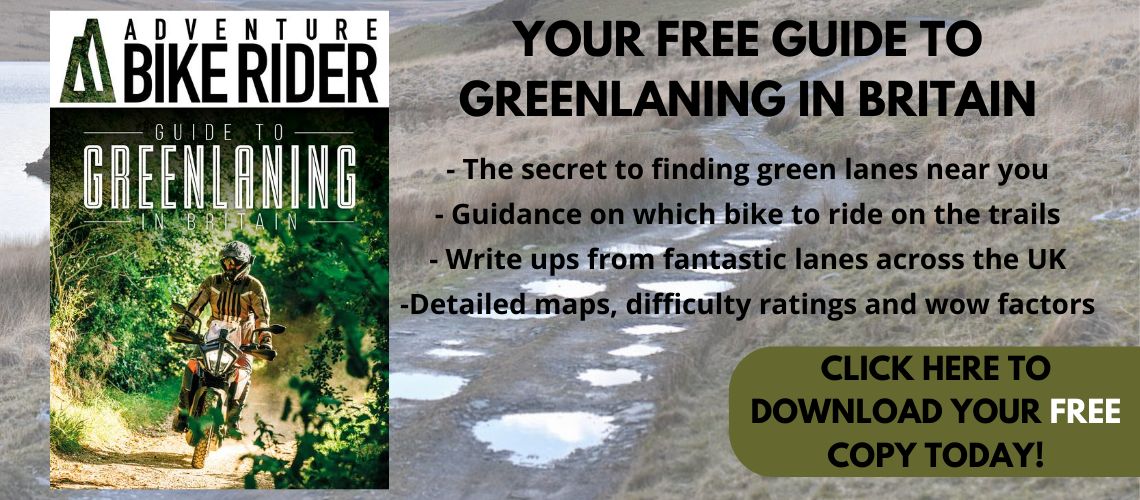 What is green laning?
Green laning is the practice of riding (or driving) along the UK's network of byways, and unpaved, unsealed roads. The UK boasts a wide-range of trails, from those that are beginner friendly all the way up to paths that are best tackled on enduro bikes, there's something for every adventure biker.
However, let's be clear about one thing… It is not off-roading.
All roads you'll travel on will be the public highway, and as such your bike must be road legal, MOT'd, taxed and insured, and you need to wear a helmet. In some popular areas (think Salisbury Plain) police do patrol and will seize illegal bikes and check your documents should they stop you.
Finding a byway on an OS Map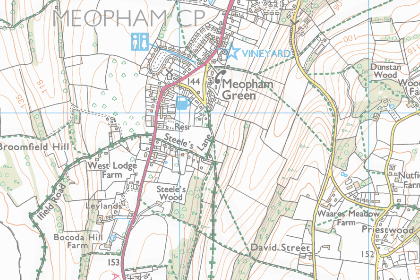 Screenshot from Kent county's definitive map
To find your local green lanes you'll want to grab yourself a local OS map. Most users tend to opt for a 1:25,000 map which can show the area in much more detail (many of these lanes are small and can be easy to miss on a larger one).
With your OS map in hand it's worth clarifying that a 'green lane' isn't actually a recognised term when it comes to map reading and the law. Instead, it's a blanket term that has been adopted to cover the public rights of way, including byways, byways with restrictions imposed on them that only allow motorised two-wheeled vehicles, and unclassified roads.
The public right of way that we're interested in are byways open to all traffic, or BOATs, which are marked as

on an Ordnance Survey map (see below). We're also interested in unclassified roads (UCRs) which can also be referred to as other routes with public access (OPRAs). See the key below to see how they're marked.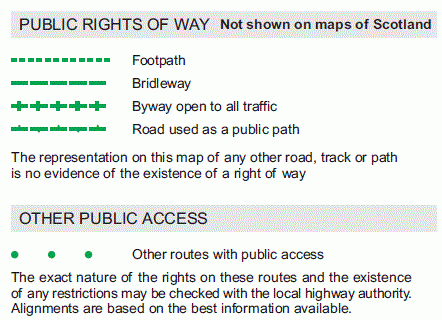 Based on Ordnance Survey Mapping © Crown copyright 076/13
However, finding a BOAT or UCR on your OS map is only half the battle…
Temporary, seasonal and permanent restrictions
Once you've found your green lane you'll want to check that an order hasn't been placed restricting you from riding it on your bike, either during a certain time of year or full stop.
These come in the form of traffic regulation orders (TROs) and can be seasonal (restricting traffic in the wet winter months) temporary (for essential works) or can only apply to motorised vehicles with more than two wheels (good news for bikers, but not for 4×4 drivers…)
Councils usually have definitive up-to-date lists of TROs for their counties on their websites, as well as up-to-date definitive maps of the area, which can help confirm if a byway is rideable or not. Simply search online for the name of your county plus 'definitive map' for the online web page.
Physically, byways should also be signposted at their entrance, while some UCRs may not feature any signage.
Signs such as 'Byway Open to All Traffic', 'Byway' with a red arrow, a red circle circling a car only and 'Unsuitable for Motor Vehicles' all indicate that you can proceed on a motorcycle, whereas TRO restrictions, seasonal restrictions and restrictions on motorised vehicles (including a red circle with a car and motorcycle inside) should be marked.
The lazy way of finding green lanes near you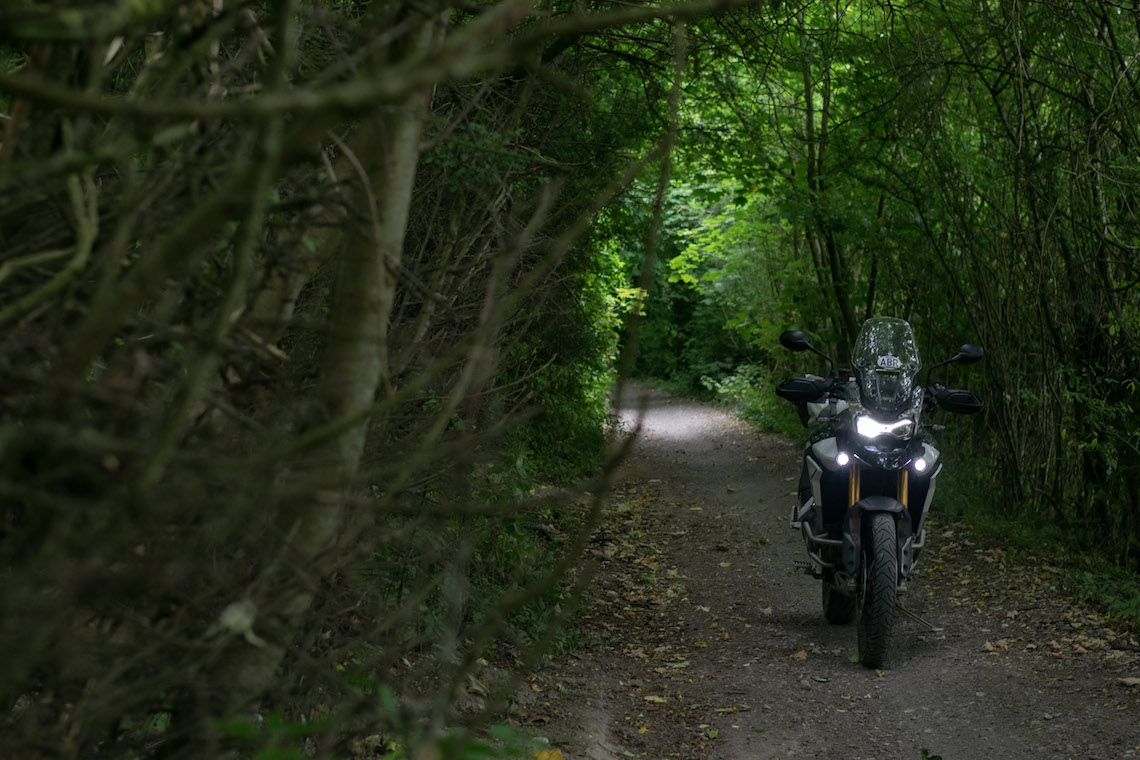 Poring over OS maps, organising ride outs, and joining groups can be enough to put many riders off green laning. That's why the ABR team have put in the hard yards detailing over 100 lanes, including their exact locations, a difficulty rating and a wow factor, to help you get out exploring with ease.
Over the last decade ABR has covered over 100 green lanes, so there's bound to be one just a stone's throw from your doorstep, and you can read them all online by signing up to the ABR Digital Library. This gives you access to the latest issue of ABR, as well as 66 back issues, delivered directly to your phone, tablet or computer.
Sign up HERE today to check them out.
Join the TRF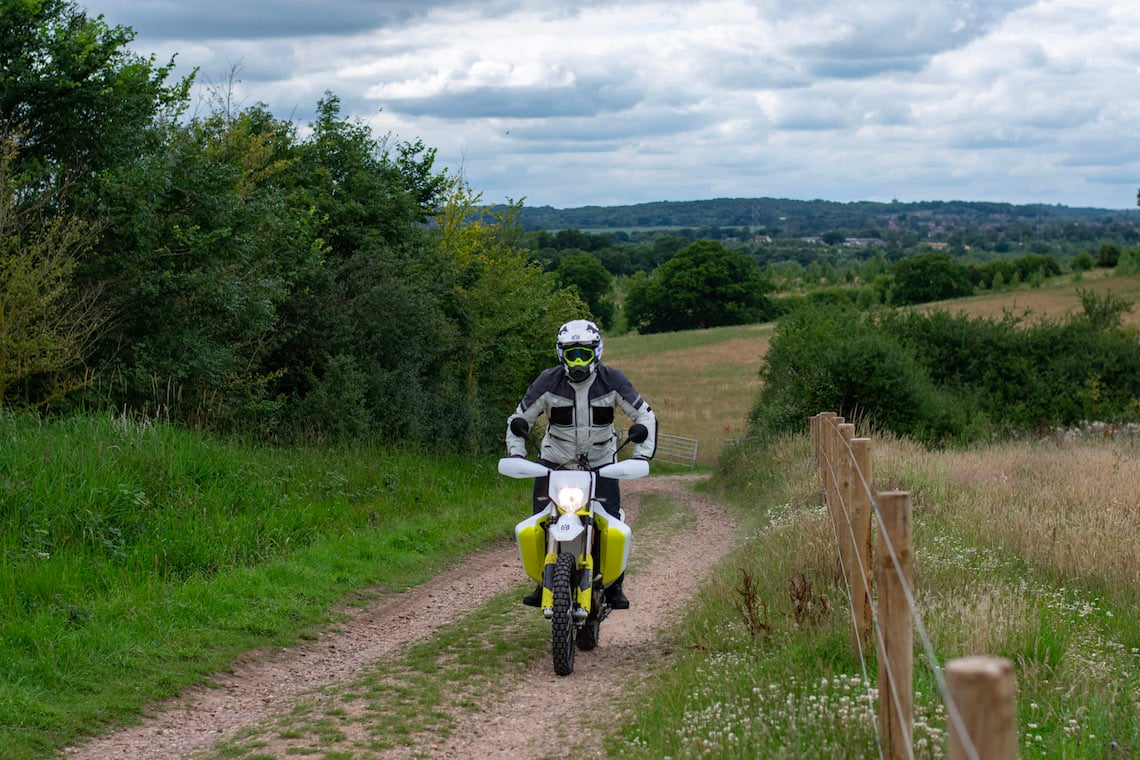 On the other hand, for those looking to ride trails with company and tap in to years of expertise, we'd recommend joining the Trail Riders Fellowship (TRF). Hosting ride outs for experienced riders and newbies alike, joining the TRF is a fantastic introduction into the world of green laning and can save you a lot of hassle as you start out exploring your local byways.
The TRF aren't just responsible for mapping out numerous green lanes and hosting enjoyable local ride outs every weekend though.
They're also a key group in the fight to keep byways open for motorcyclists to enjoy, and encourage responsible riding and adherence to the countryside code while doing so.
Get out and enjoy the trails!
Hopefully now you'll be ready to saddle up and set off exploring a myriad of green lanes in your local area. When riding the lanes it's important to remember that their numbers have been dwindling for many years due to temporary and permanent restrictions, caused by a myriad of reasons including the bad actions of a very small minority of users.
Therefore, when you're out on the trails, think of yourself as an ambassador for motorcycling, remaining polite and courteous to other byway users (even when challenged) while also enjoying yourself. Safe riding!
You can check out some further tips for starting out green laning here.