Riding off road on a big adventure bike can be a daunting experience, especially if you own the bike in question and you need to pay for any damage caused by a tumble.
If you're not sure how to ride in the dirt, it can be difficult to haul 200kg-plus of motorcycle along gravel roads, across water crossings and down steep descents, all with a smile on your face. In these circumstances, it's all too easy to spend your time worrying about simply staying upright rather than enjoying the experience.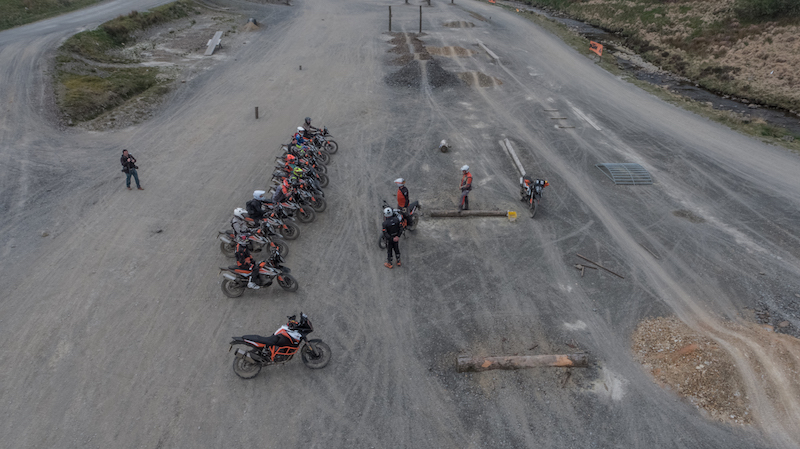 This is a shame because riding off road is arguably some of the most fun you can have on an adventure bike. We ride machines capable of doing amazing things and, with a little instruction, we can be the ones to unleash their potential.
The Sweet Lamb KTM Adventure Bike Experience in Wales is designed to help you do just that, whether you're a complete beginner venturing off road for the first time or a seasoned dirt rider wanting to take your skills to the next level.
While Sweet Lamb has been operating as an off-road school for some time, I was lucky enough to be among the first riders to visit the school after it partnered up with KTM and opened its doors in April, and I cannot recommend the experience highly enough. I enjoyed it so much so I've come up with a list of eight reasons why every adventure biker should make a visit pronto.
The bikes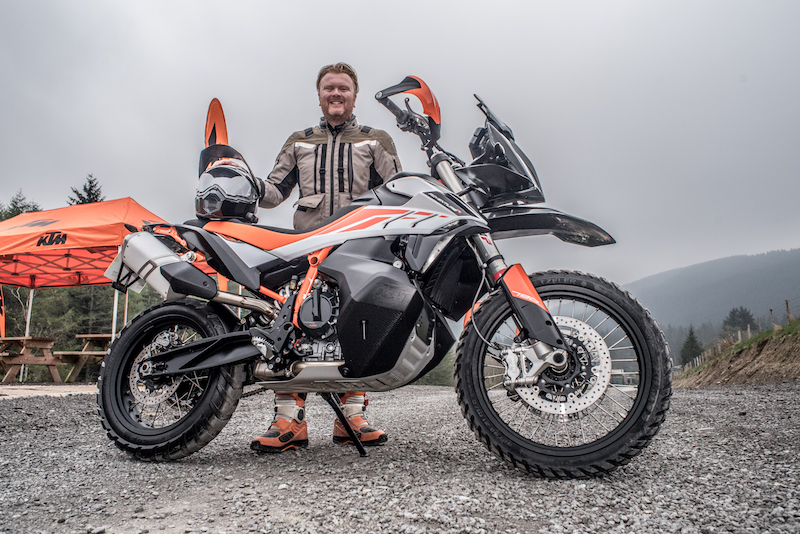 One of the joys of the Sweet Lamb KTM Adventure Bike Experience is the fact you get to make all your mistakes off-road on the school's bikes, keeping your pride and joy safe and damage free. And the motorcycles you'll ride just happen to be two of the best adventure bikes around – the KTM 790 Adventure R and the KTM 1290 Super Adventure R.
To say these two machines are capable off-road is a massive understatement. I rode the 790 Adventure R during my time at Sweet Lamb and it was sublime. It handles superbly, is weighted perfectly, the centre of gravity is low and the suspension soaks up lumps and bumps with ease. If you're venturing off-road on an adventure bike for the first time, there is no better choice in my opinion.
Improve your off-road skills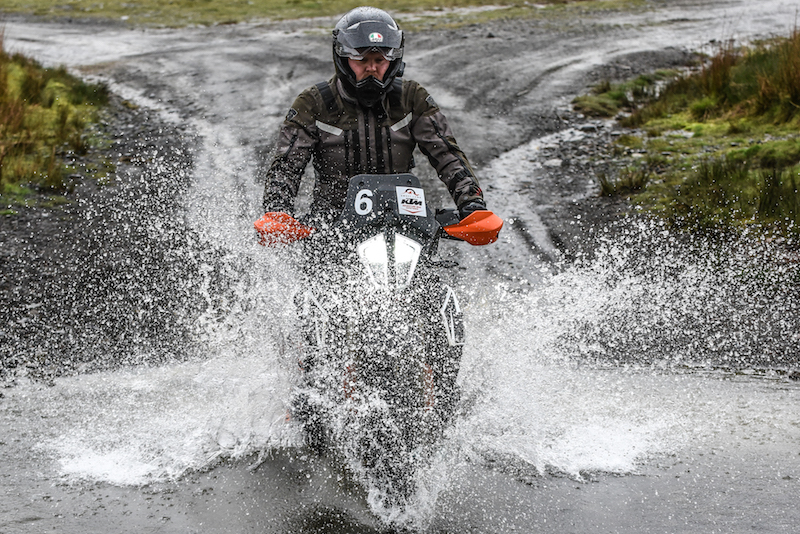 Whether you're a complete beginner off road or a seasoned green-laner, expert tuition will transform your confidence and riding skill overnight. Sweet Lamb's team of highly-trained instructors specialise in providing the foundations riders need in order to progress their skills. Even basic hints and tips like correct feet, body and head positioning, peg weighting, and having the opportunity to practise this in front of an expert eye helped improve my riding in the space of a couple of hours.
Become a better road rider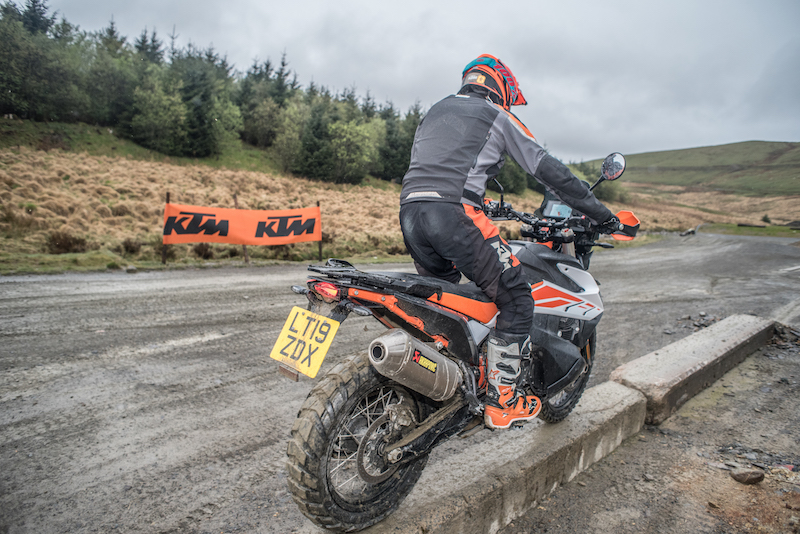 Building the techniques you need to improve and master bike control off road will also make you a better rider on the tarmac. Learning how to properly distribute your weight on tricky terrain will be a blessing next time you're manoeuvring a heavily loaded adventure bike at slow speeds during your next tour abroad.
The trails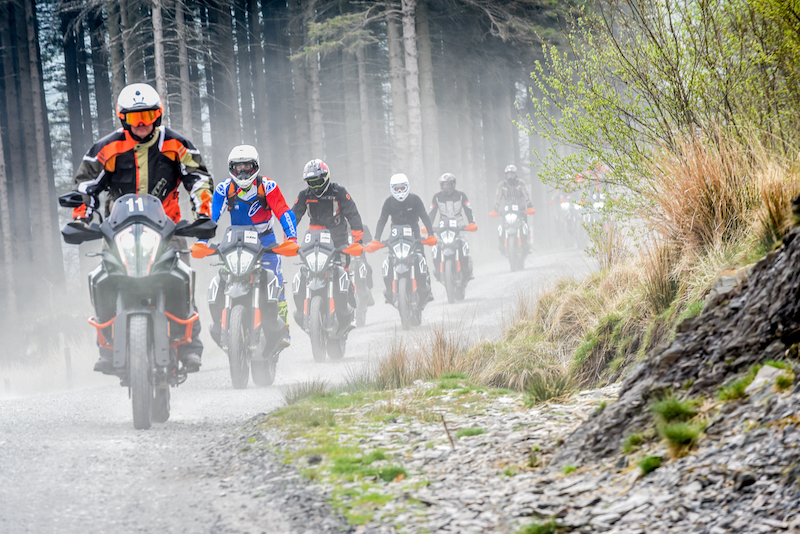 Sweet Lamb KTM Adventure Bike Experience is set among 6,600 acres of prime adventure territory. The sheer scale of the place is mind boggling and offers up seemingly endless terrain to hone your skills on. In fact, the trails are so good, the area is home to stages of the Wales Rally GB.
There are 12 different training areas at Sweet Lamb to cater for all levels of off-road rider, ranging from half-a-mile to 20-mile trails. I got to experience a small sample of these on mostly gravel trails and the riding was superb.
The skills park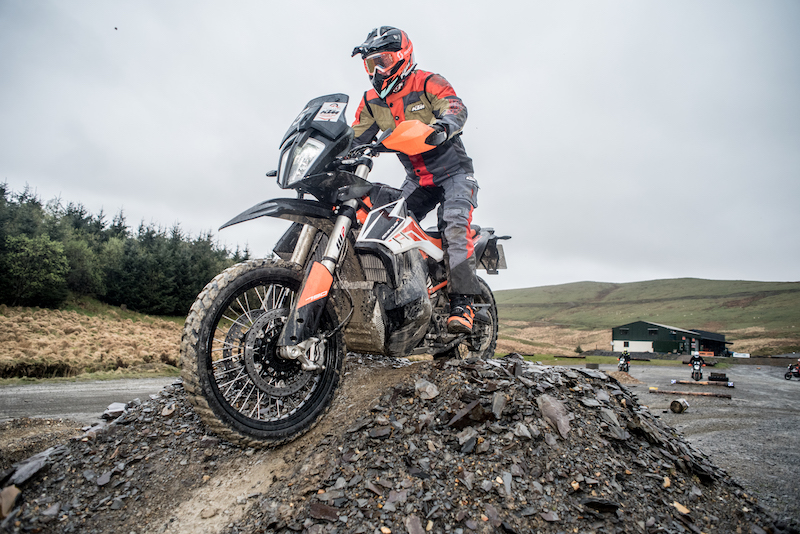 Mastering good technique and bike handling is key to advancing your off-road riding. This is where the skills park comes in. It's a playground featuring a host of obstacles, berms, slaloms, a maze and even a seesaw to perfect your bike control. After just an hour of training in this area I found my confidence and enjoyment soar when we went back onto the trails.
The landscape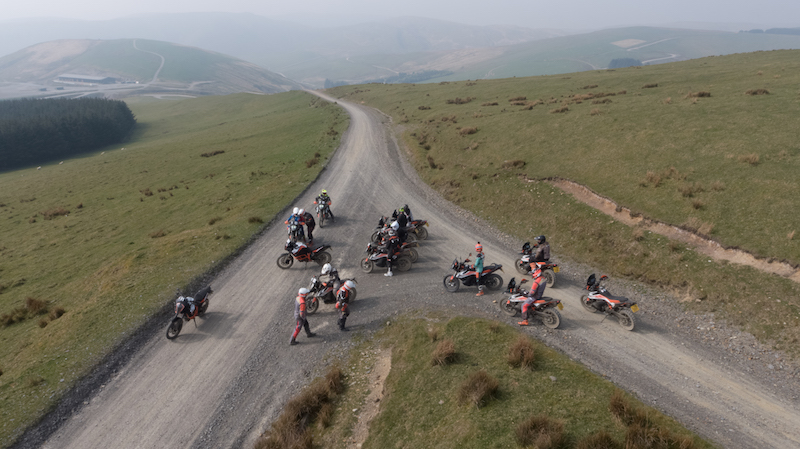 If you've never visited Mid Wales, you're in for a treat. Sweet Lamb sits slap bang in the middle of one of the most spectacular landscapes in the UK. Riding a motorbike off road in this remote and beautiful area is an unforgettable experience.
Get ready for your next adventure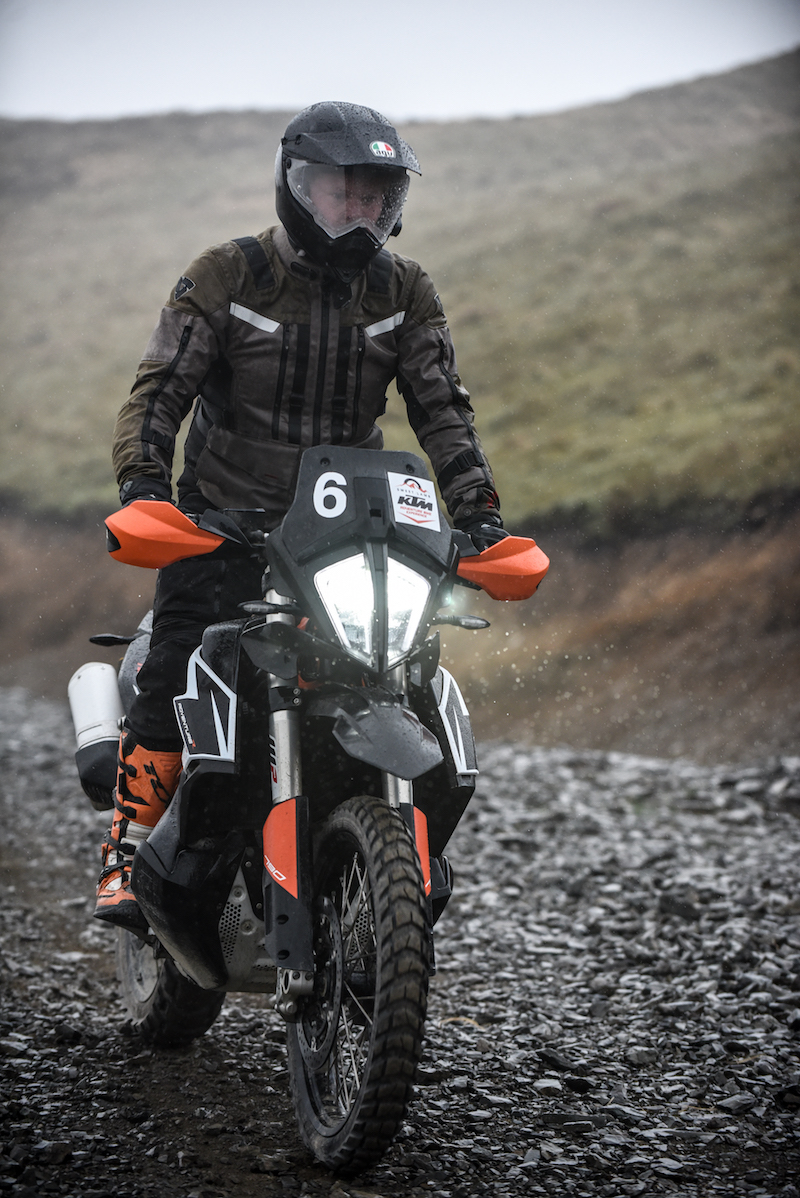 Perhaps the worst time to start learning to ride off road is when you're on an adventure abroad riding a fully-loaded bike in a remote area. You may come across terrain that forces to you to turn back or a lack of experience could lead to a tumble and a damaged bike.
A wiser approach is to build your off-road capabilities beforehand to give you the confidence to tackle anything in your path and venture further off the beaten track than you otherwise would have.
Show off to your mates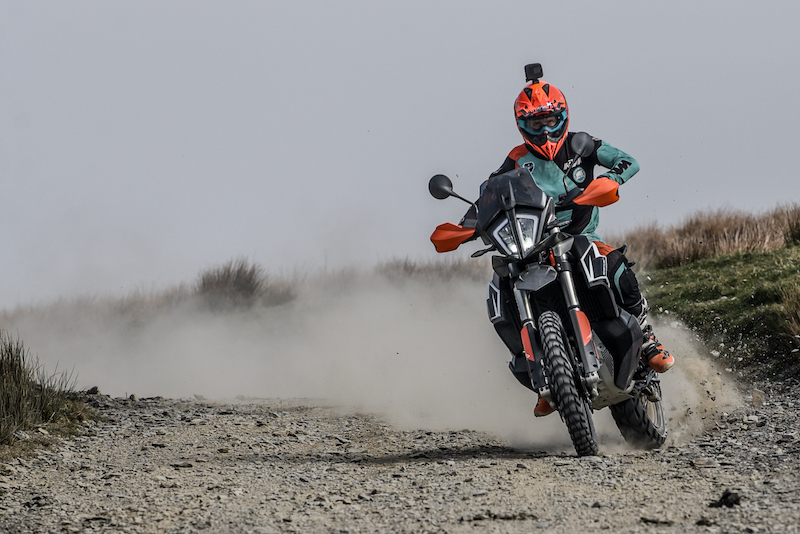 Sometimes power sliding around a corner or making a spin turn are the correct techniques to use when riding off-road, they're not just for showing off. However, they do look impressive when executed correctly and are among the skills you'll learn at the Sweet Lamb KTM Adventure Bike Experience.
Impress your mates, impress the mrs (or mr), or simply enjoy a sense of self-satisfaction knowing you can nail these techniques like an off-road hero.
Sweet Lamb KTM Adventure Bike Experience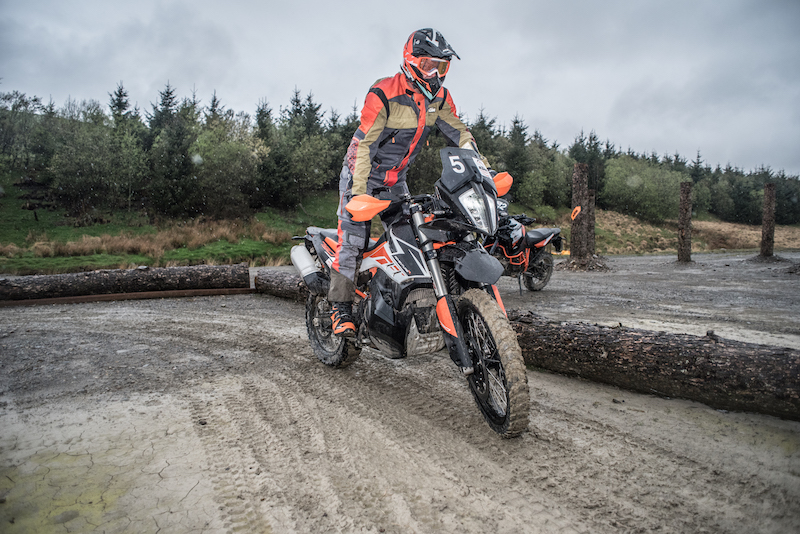 Listed above are just some of the benefits of booking a course at the Sweet Lamb KTM Adventure Bike Experience. You'll also receive a warm welcome, get use of the onsite facilities including changing rooms and lounge area, as well as access to the bunk house and camping facilities. I enjoyed every second of my visit and I can't recommend it highly enough.