My favourite time of year isn't Christmas or New Year's Eve. It isn't even my birthday. No, my favourite time of year is that first morning when I get to ditch my thick winter mitts and go for a ride in my lightweight summer motorcycle gloves.
It'll happen at a different time each year depending on the weather, but when that magical moment does arrive you can guarantee I'll have a silly big grin on my face.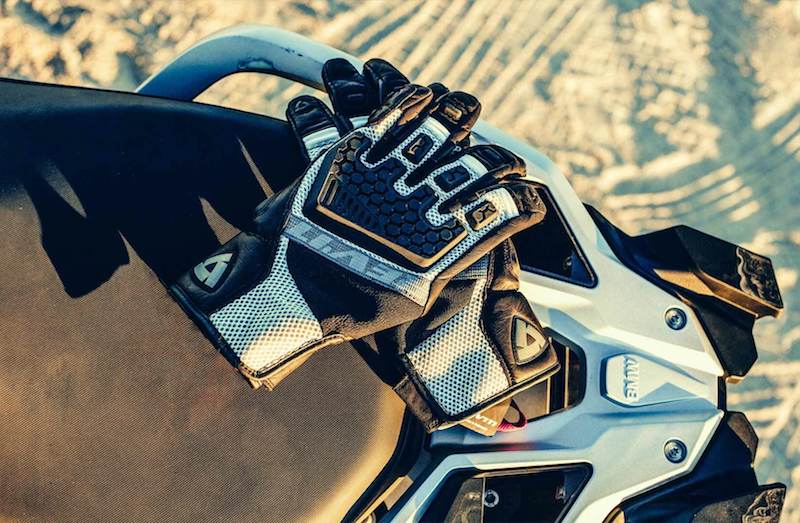 It's probably something only bikers will understand, the joy felt from the increased freedom of movement, the tactile touch of my bike's controls against my hands, and the sweet, cool breeze flowing through the material and cooling my skin.
An important choice
With all this mind, you can imagine choosing a pair of summer gloves is an important decision for me. They need to do all of the above while also providing top notch protection in the event of a crash. After all, instinct dictates we put our hands up to protect ourselves in dangerous situations, so there's a good chance your hands will rub against the road during a spill.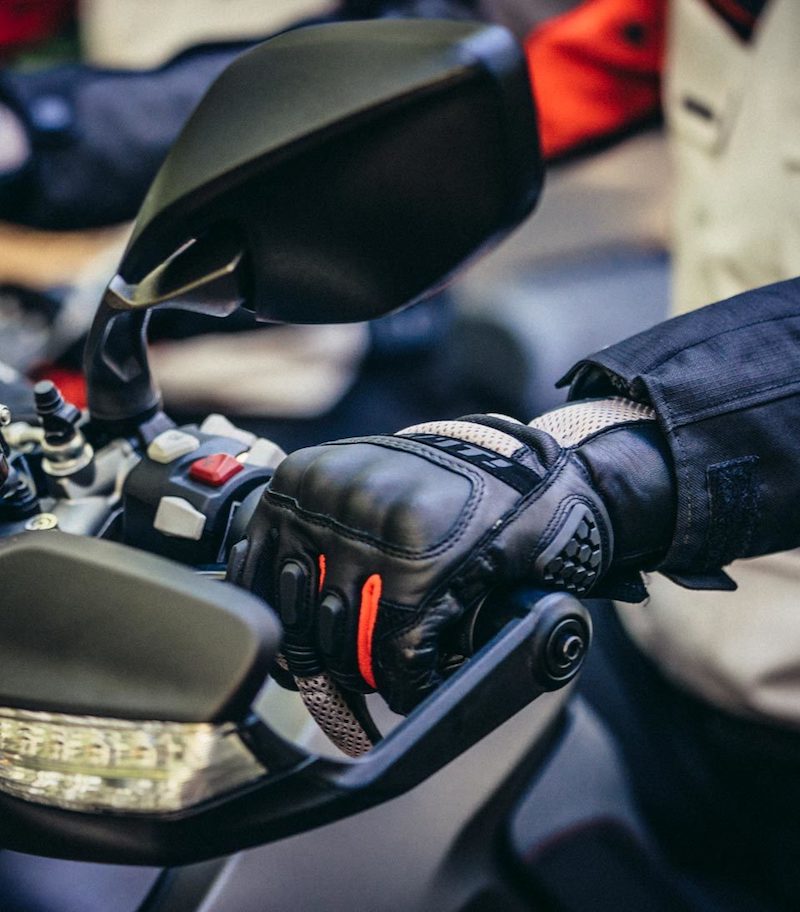 High performance
My personal choice of summer glove is the REV'IT! Sand 3. Being a motorcycle journalist means I'm lucky enough to be sent a lot of bike gear to test. However, I was so impressed with REV'IT!'s gloves that I bought them with my own hard-earned cash and they are always my first choice of summer bike wear.
I used them in the Thai jungle, wore them on a boiling hot summer tour of Italy, and most recently spent nine days riding the Pyrenees and Picos de Europa in France and Spain wearing my Sand 3 gloves.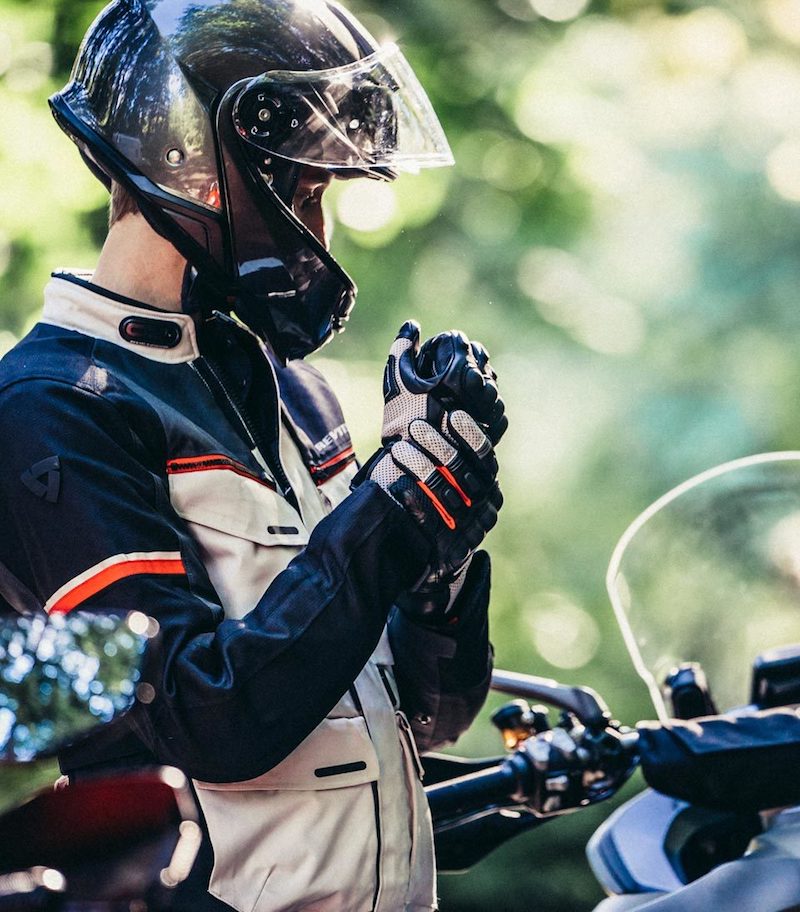 Excellent protection
The reason I like them so much is this: They are supremely comfortable, offer excellent protection, they provide plentiful venting in hot weather, they look stylish, and they are easy to slip on and off even when my hands are sticky, sweaty or wet.
I've also learned I can rely on REV'IT! motorcycle gear if I crash. I slid down a road wearing a Sand 3 jacket last year following a nasty spill and I was left unscathed. It was winter, so I wasn't wearing my REV'IT! gloves, but the experience has instilled a trust in the brand.
So, if you're in the market for a new pair of summer gloves, I'd highly recommend choosing from REV'IT!'s summer collection below.
Cayenne Pro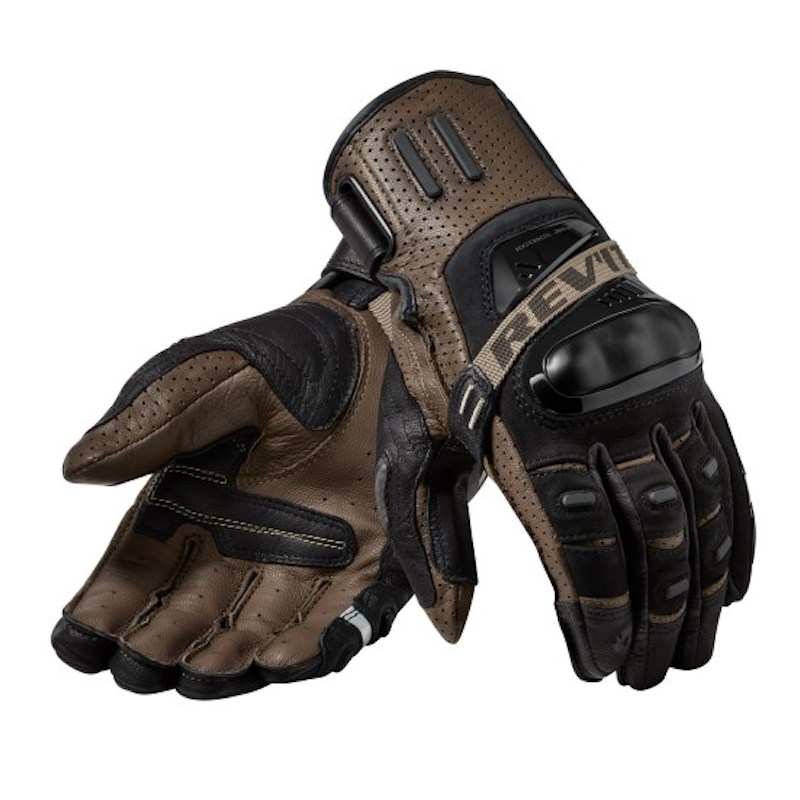 These gloves are designed to offer the highest levels of protection in hot weather climates. Durable perforated goat leather is used to allow air to flow directly onto your skin, keeping you cool when the mercury rises. The glove features a sturdy knuckle protector, as well as finger knuckle protection and an adjustable wrist opening. The Cayenne Pro, like the rest of REV'IT!'s summer glove range, has been built using PWR yarn, a high tensile nylon thread with a high-breaking strength which the manufacturer says offers excellent abrasion resistance.
Sand 3 and Sand 3 ladies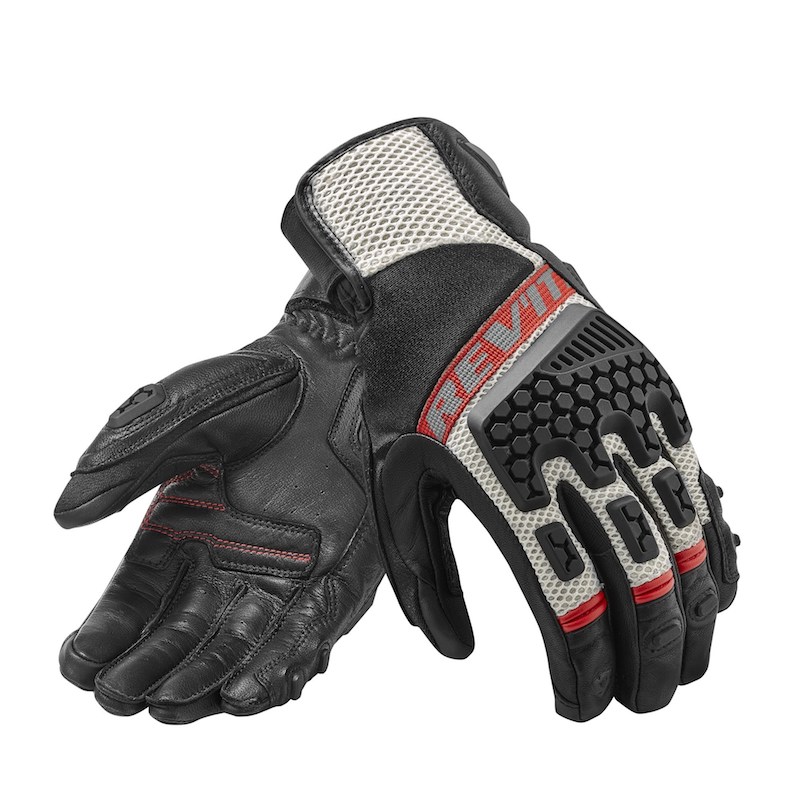 I've used the Sand 3 glove across the world and it has proved reliable and comfortable in some pretty tough environments. However, I was first attracted to the glove by the hexagonal thermoplastic rubber knuckle protectors, palm slider and thumb protector, which was different to anything else I'd seen. I quickly discovered that, as well as looking cool, the design leads to superb flexibility and venting. The Sand 3 is made from goat skin and air stretch mesh and features finger tips that are compatible with a touchscreen.
Dirt 3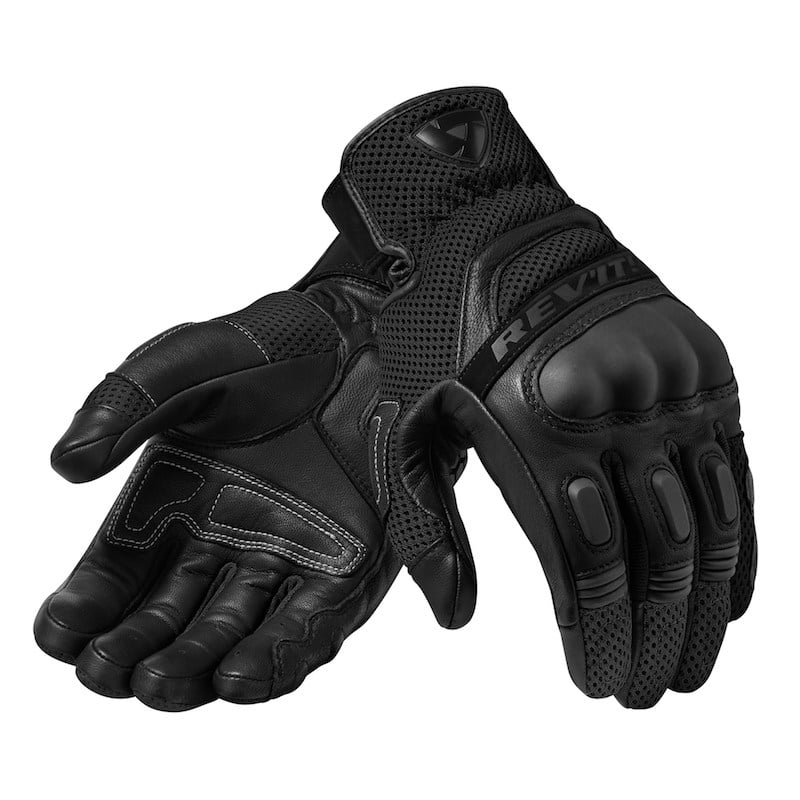 The Dirt 3 is similar in construction to the Sand 3 glove, designed to offer the same high levels of comfort and durability. However, it features harder protection across the knuckles. It also boasts excellent ventilation and I would recommend checking it our if you're in the market for a summer riding glove.
Summer riding
So, if you're itching to ditch your thick winter clothing for some lightweight riding gear, we'd recommend checking out REV'IT's new spring and summer collection. We've ridden thousands of miles wearing REV'IT! gear and we've always been highly impressed by it.