Riding in winter presents a unique set of challenges and chief among them is the need to keep your hands warm.
Unless you are hard as nails, chances are you are going to need to invest in some winter gloves. To help you out with this quest we spoke to founder of Knox, Geoff Travell, who also heads up the company's research and development team. Here he answers your questions about winter riding gloves.
ABR: What are the main things I should look for when buying a pair of winter riding gloves?
Geoff Travell: There are only two major factors specific to winter gloves, they should be waterproof and warm. We would also advise gloves that include some form of protection, i.e. scaphoid protection.
ABR: Is it necessary for my gloves to be motorcycle specific? Or can I wear gloves that are designed for use in the outdoors i.e. skiing gloves?
GT: We would always advise the use of motorcycle specific gloves. Outdoor or winter sports gloves are not made to the same level of protection as motorcycle gloves. We believe you should choose the best quality motorcycle gloves you can afford.
ABR: My gloves say that they're waterproof but my hands are still getting wet, what's up with that?
GT: Check that the gloves are actually leaking rather than water running down the arm and seeping into the glove. This is often a reason for complaint but it does not mean the gloves aren't waterproof. If you wear the gloves under your jacket and your hands are wet then it could be that the membrane has been holed or torn and that could have happened during use or perhaps it occurred in the production of the gloves.
ABR: Is it true that heated grips can compromise the usefulness of a waterproof membrane?
GT: This very much depends on the membrane. Hydrophilic membranes work on heat and density pressure so if the grips are warmer than your hands it may pull moisture through the membrane to the inside of the glove. However this is moisture not water so at best your hands will only feel clammy, not wet. Gloves that use certain membranes, such as OutDry, will not suffer from this because the inserts are laminated at far higher temperatures than heated grips work at.
ABR: My hands always get cold when riding, what's the best way to combat this?
GT: Make sure your gloves have a high quality thermal lining, Primaloft for example. We all feel the cold differently so while one person's hand may feel toasty, another person may feel cold in the same gloves, but that will be more about circulation rather than the thermal lining not working.
Also have a little space in your glove so you can trap a layer of warm air inside the glove, don't wear winter gloves too tight. A windproof inner glove is also a great way to combat cold fingers but you will need a little more room in your glove to accommodate this extra layer.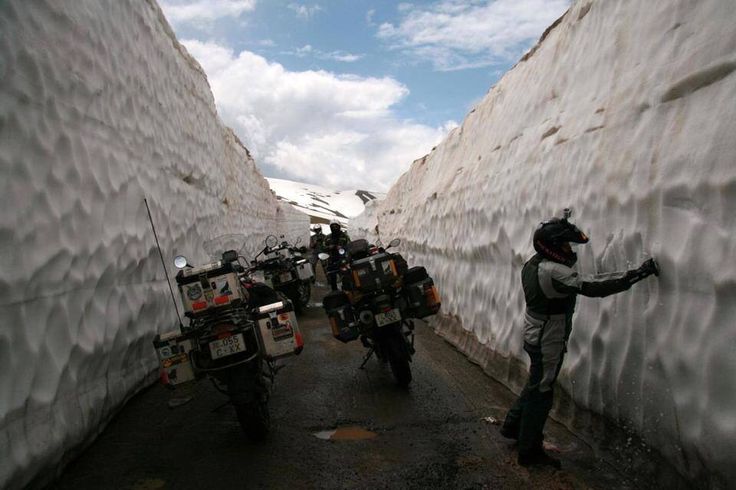 ABR: Where should the armour on my gloves be placed?
GT: This very much depends on what you want but we believe the most important protection is over the scaphoid bone on the palm. It's instinctive for everyone to put their hands out in a fall and scaphoid injuries are the most common.
ABR: What are the main differences between leather and textile gloves?
GT: Obviously leather offers more protection but it may be affected by water more than a textile glove. However, leather gloves that use a waterproof membrane as well have the insert bonded to the inside of the glove so this stops saturation of the leather because it keeps water outside.
ABR: My gloves have started to rip at the seams, is there any way I can fix this or will I need to buy a new pair?
GT: If these are winter waterproof gloves then they will not be repairable as the membrane will be affected so you will have to replace them. If you think it is a case of warranty then it's best to enquire at the place of purchase.
To find out more about gloves or to see the full Knox range head to www.planet-knox.com.