It's quite rare to see something truly new and innovative when it comes to motorcycle gear. While manufacturers work tirelessly to improve the performance of their products, this is often achieved through incremental gains, a case of evolution rather than revolution.
This is why I was so intrigued when I first got my hands on the Exotogg lightweight inflatable body warmer. I hadn't seen anything like it before, which is ironic because its design is based on the simplest of principals – air is a brilliant insulator of heat and you have a ready supply of it in your lungs.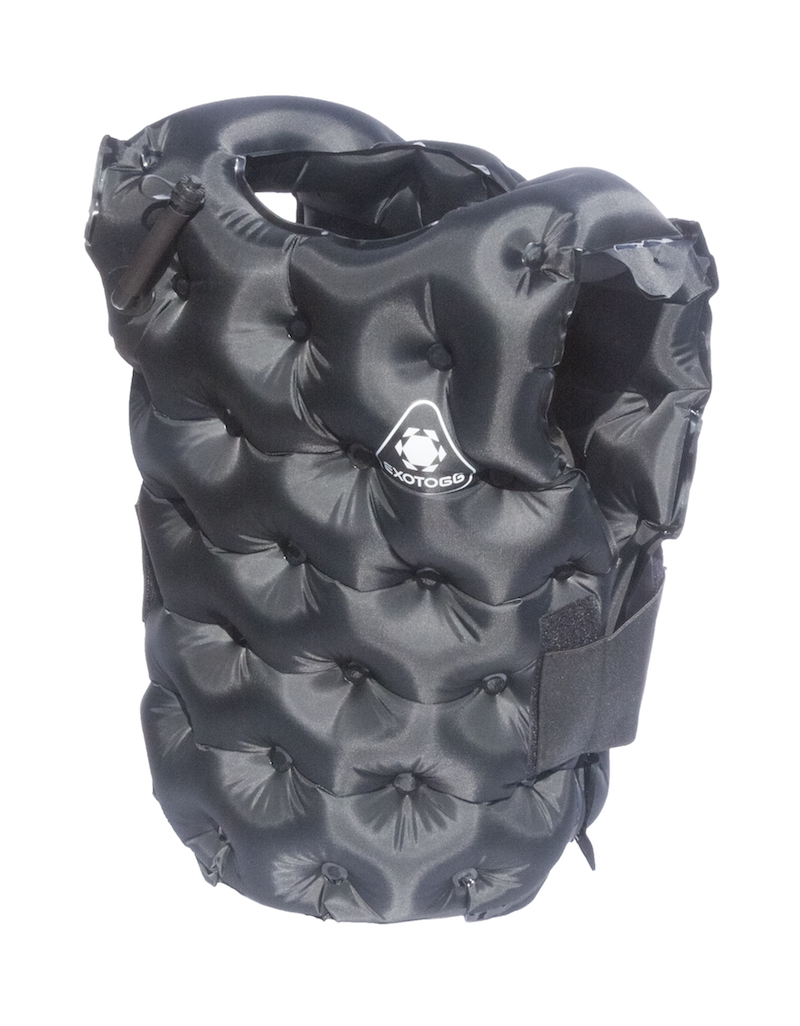 Simply slip the Exotogg over your head as a mid-layer under your jacket, give it a few puffs of breath and feel warm and cosy on your bike without the hassle of wires or batteries. I've been reaching for the Exotogg throughout the spring and it has a proved an effective and easy way to stay warm on cooler days, particularly as the weather is so changeable at this time of year.
However, a recent camping trip on my bike got me thinking about how versatile the Exotogg is when it comes to alternative uses, so much so that I thought I'd share five ways you can use your Exotogg off the bike.
As a body warmer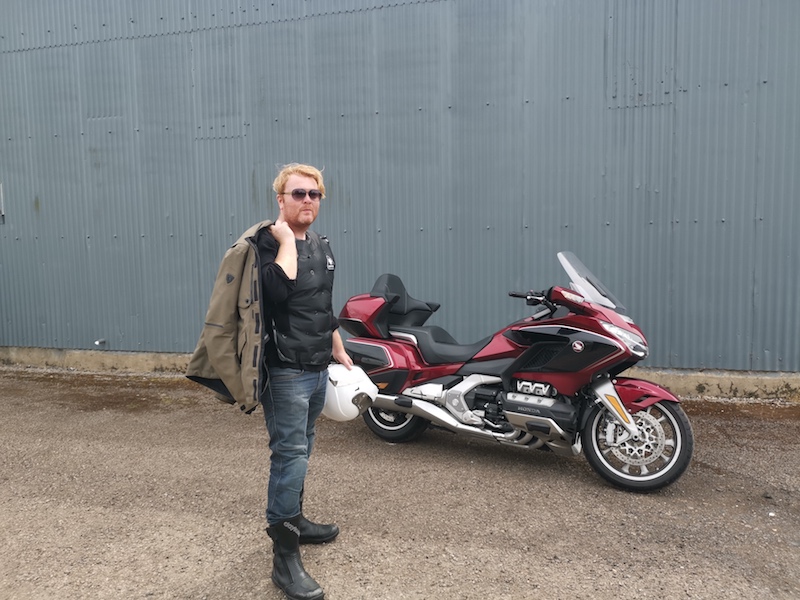 ABR staff writer James poses awkwardly, but at least the Exotogg is keeping him warm!
The joy of the Exotogg is it uses good old-fashioned air to insulate and keep you warm. Unlike a heated vest that connects to your motorbike's battery, the Exotogg will continue to keep you toasty once you switch off your motorcycle's engine. So, whether you're walking around a city in your bike gear, or sitting around camp on a chilly evening, the Exotogg can be used to keep you warm. The material doesn't get waterlogged so it'll help you stay warm even you're wet.
As a sleeping matt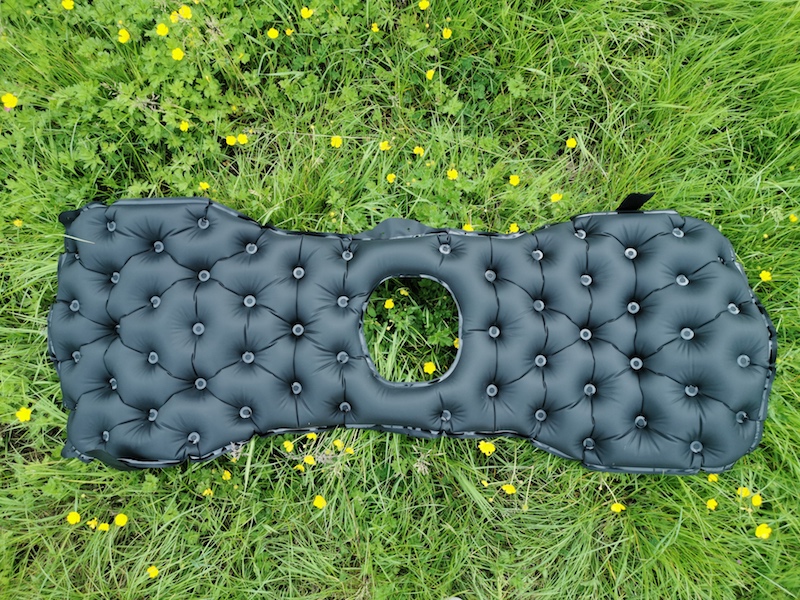 Thankfully I've never managed to forget my sleeping matt while camping with my motorbike, but it is an item that takes up valuable space in my panniers. If you like to travel light, try using the Exotogg as a sleeping matt instead. Simply spread it out on the floor and lay back at bed time. Like a sleeping matt, the Exotogg will use a pocket of air to insulate and cushion you from the cold, hard ground.
As a pillow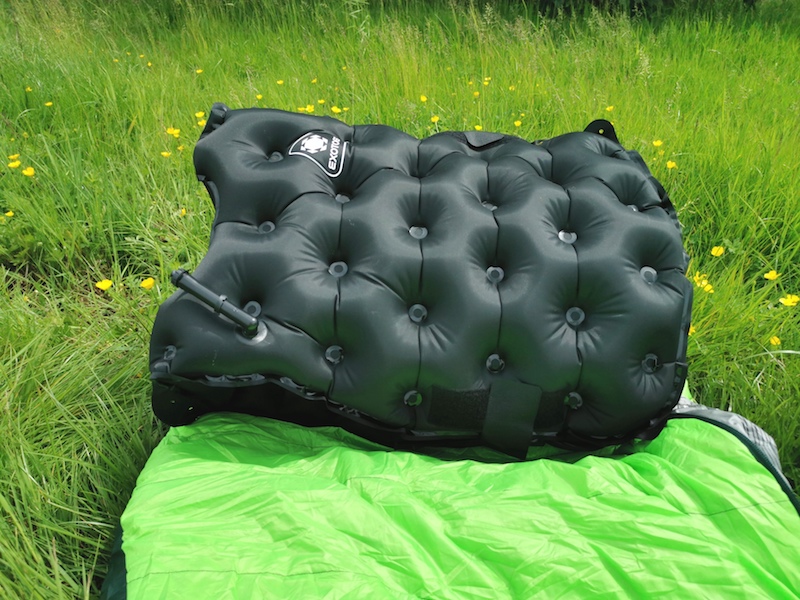 If you like to camp, you'll know how uncomfortable sleeping in a tent can be without a pillow. Whenever I forget mine, the result has always been an aching neck and a restless night. I've tried resting my head on jackets, jumpers and bags, but nothing beats my trusty inflatable pillow. That was, until I realised I can use the Exotogg instead. Simply inflate it, connect the Velcro side fasteners and drift off to sleep.
As a trail seat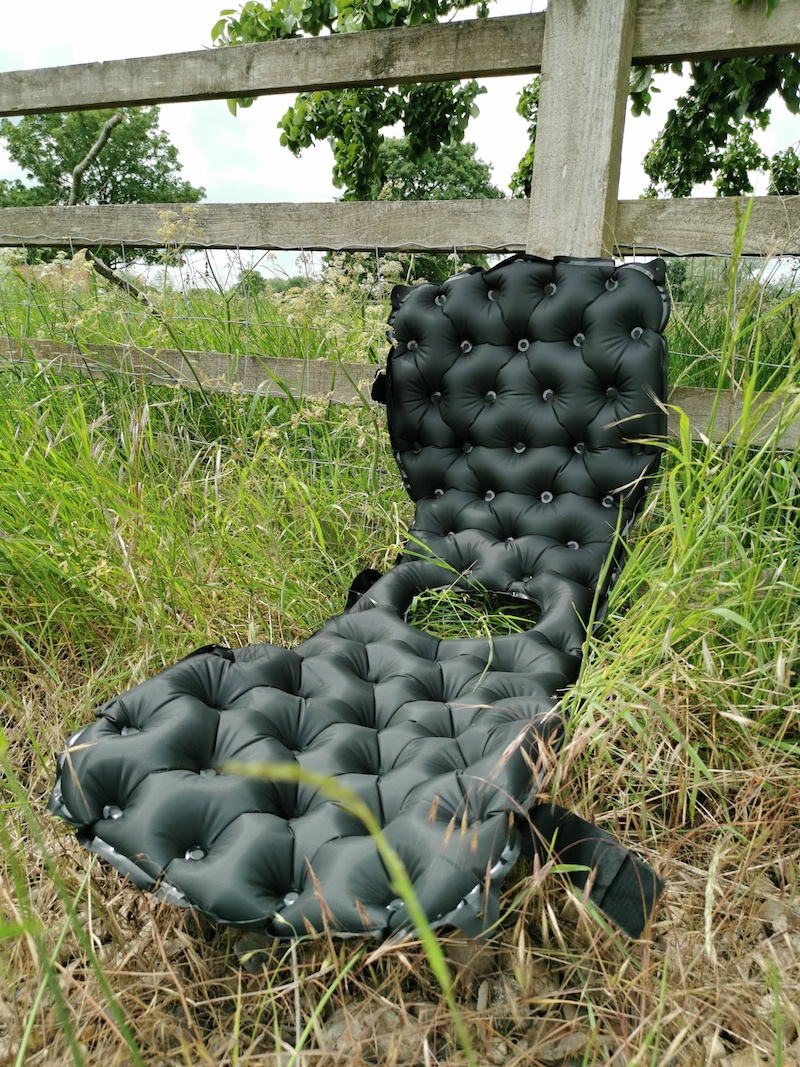 Having something comfortable to sit on around the campfire, or during a lunch stop by the side of the road, makes life a lot more pleasant. However, if you're anything like me, packing a trail seat into your already bulging panniers is low down on the list of priorities. This is where the versatility of the Exotogg shines yet again, thanks to the fact it is made from puncture-resistant material. By propping it up against a fence or wall, you have a comfortable seat to sit back and relax in during your down time. If, like me, you use your aluminium panniers to sit on when you camp, the Exotogg can also be used as a great seat cushion to make the experience much more comfortable.
For life away from your motorbike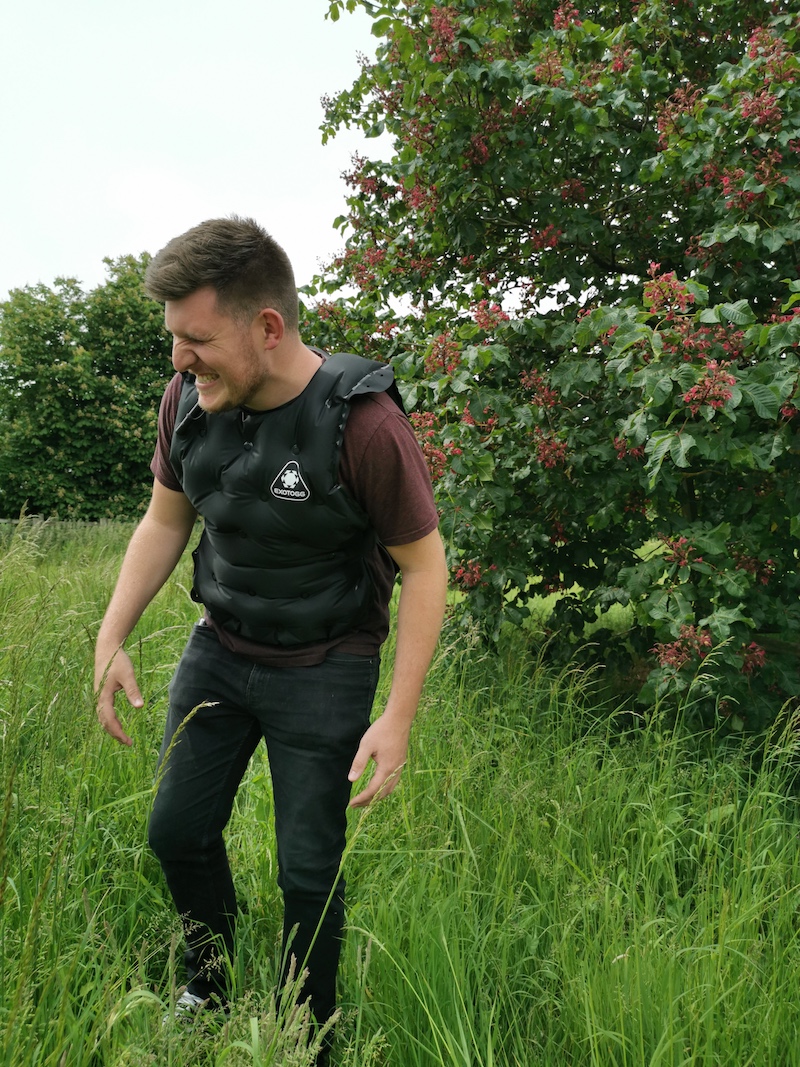 ABR sales guy Will failing miserably at posing for the camera while out walking in the Exotogg.
There are times in life when we aren't riding, cleaning, farkling or dreaming about adventure bikes. These moments may be rare, but life can't always be led on two wheels. So, whether your hobbies include fishing, running, hiking, skiing, or simply cheering on the kids from the sidelines as they play football, the Exotogg is a great way to stay warm.
The Exotogg lightweight inflatable bodywarmer
The Exotogg weighs just 260g and packs down to the size of a paperback book, making it an easy piece of gear to stuff into a nook in a pannier or tank bag. It takes just a few breaths to inflate and is adjustable on the move thanks to the conveniently placed chest valve. As long as you have breath in your body, it'll keep you warm.
ABR readers can get a 10% discount on an Exotogg and try it for 60 days risk free. Find out more here.