As the nights draw in and a brisk chill starts to fill the air, it's time to prepare ourselves for winter. For some that means locking the bike away in the garage while waiting for better weather, but for others it means donning their winter gear and hitting the road.
Well, for those of you that fall into the latter category, you may just be interested to hear that Warmthru have introduced some new heated products to their range. Perhaps winter won't be so bad after all?
The new Heated Motorcycle Gloves (SRP: £186.50) are powered by one rechargeable lithium-ion battery and offer the capability to reach temperatures between 50C and 70C.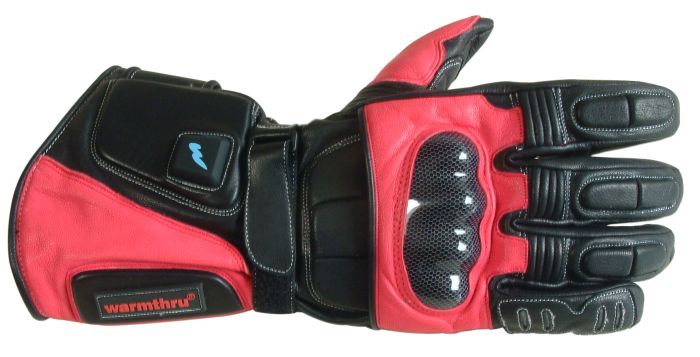 Forged out of goatskin leather, the gloves are said to be both waterproof and windproof and feature push-button technology conveniently placed on the outside of the glove with three different heat levels.
Warmthru believe that the gloves offer tough impact protection and they claim the carbon fibre heat pads kill wind chill while in the saddle. The gloves are said to offer between three and nine hours of battery powered warmth depending on which setting/temperature you choose.
To complement the gloves Warmthru have also introduced the Vezzoo Vest (SRP: 186.50), a heated garment designed to offer riders exceptional warmth while riding and exploring during the cold winter months.
Featuring two heat panels at the front and one large heat panel on the back, the Vezzoo is said to last for three hours at maximum battery power in continuous use at 40C with an ambient temperature of 50C.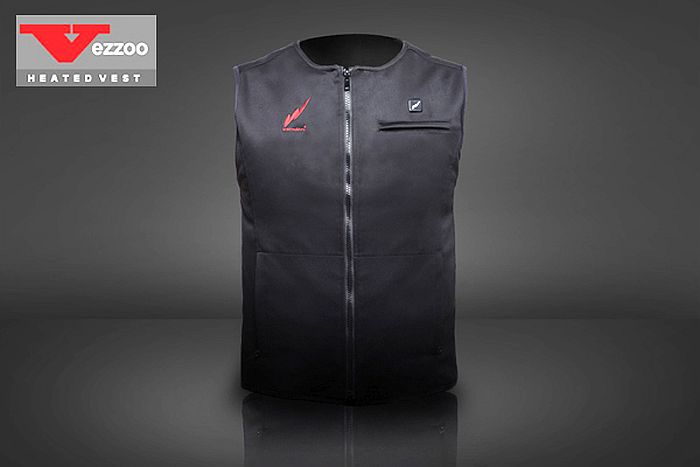 The vest is designed for both motorcyclists and other explorers meaning it could also be used while working on the bike in the garage or while exploring a destination after arriving. It is said to offer three to eight hours of heat depending upon which setting/temperature you choose.
Similarly to the gloves, the garment features easy-push heat controls and three different settings. Just like an undergarment, the vest fits under any jacket or can also be worn as a waistcoat.
Warmthru products do not connect to 12v batteries. Why not? That's because the company believes that's what you want based on what they have been told over the years.
They believe that portable batteries help avoid a tangle of wires and any possible mishaps at the petrol station. It also means that their heated products can be worn while away from the bike too.
More information can be found at www.warmthru.com and Adventure Bike Rider readers can save 10% by using the following web coupon code: 31089.