We're big fans of REV'IT! adventure gear here at ABR thanks to its winning combination of style, performance and value for money.
We've ridden in it for thousands of miles at home and abroad and it has always proved comfortable and durable, whatever the conditions.
So, it was with much excitement that we learned the Dutch manufacturer was launching a new collection of adventure motorcycle clothing for spring and summer 2019.
Here we take a look at the range to see what you can expect from REV'IT!'s latest adventure offerings.
Offtrack jacket and trousers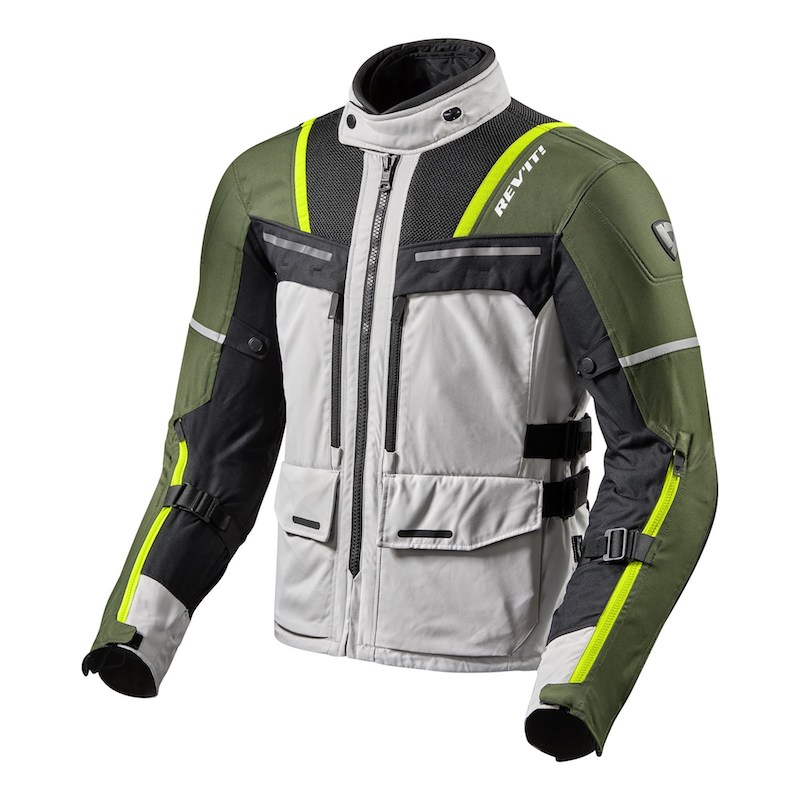 REV'IT! Offtrack jacket
REV'IT! has also revealed a new jacket and trousers combo for its spring and summer 2019 collection. Called the Offtrack, it has been designed for adventure riders who spend plenty of time off road.
The jacket comes equipped with 3D mesh panels on the upper body and upper back which should provide ample ventilation, making it ideal for warm weather riding when you're working the bike hard off-road. We also imagine it will be a great jacket to wear while riding on the road in warmer climates.

REV'IT! Offtrack jacket
If the weather takes a turn of the worse, the Offtrack jacket features a waterproof detachable hydratex G-liner to keep you protected from the rain and wind, plus a removable thermal liner.
The jacket and pants also come with REV'IT's SEEFLEX and SEESMART armour which manages to be lightweight, flexible and protective.
When it comes to looks, the Offtrack jacket combines rugged functionality with a stylish simplicity that has become synonymous with REV'IT! clothing.
REV'IT! adventure in the Outback 3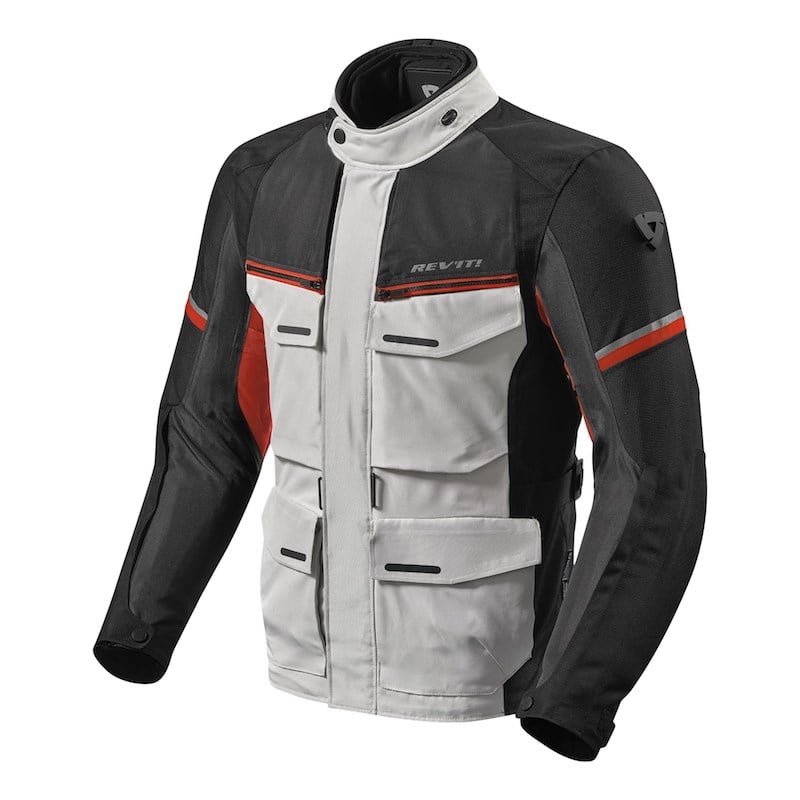 REV'IT! Outback 3 adventure jacket
For spring and summer 2019, REV'IT! has also launched the versatile and affordable Outback 3 adventure outfit. At £259.99, it looks to offer great value for money for riders who don't want to splash out on more expensive kit. It features detachable waterproof and thermal liners, plenty of ventilation, and SEEFLEX CE-level 2 protection at the shoulders and elbows.
We also like the look of the four pockets on the front of the Outback 3 jacket which should offer plenty of storage space on tour.
Slicker style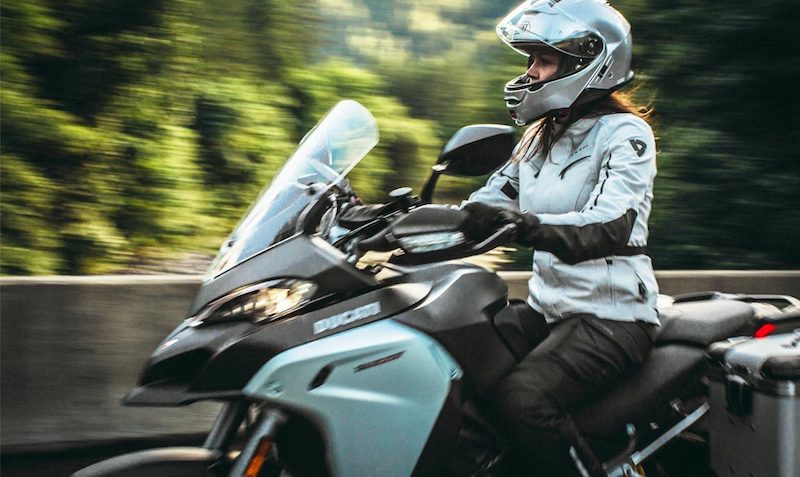 REV'IT! Voltiac 2 jacket
Riders looking for a slicker, less technical style should take a look at the Voltiac 2 jacket and Factor 4 trousers in the spring and summer 2019 range. This affordable all-weather gear has a waterproof and breathable liner and features a combination of SEESMART and SEEFLEX armour.
REV'IT! has also made its popular Cayenne Pro adventure suit available in new colours for 2019. The rugged, warm weather adventure jacket and trousers can now be bought in green/black and light grey/green.
New summer gloves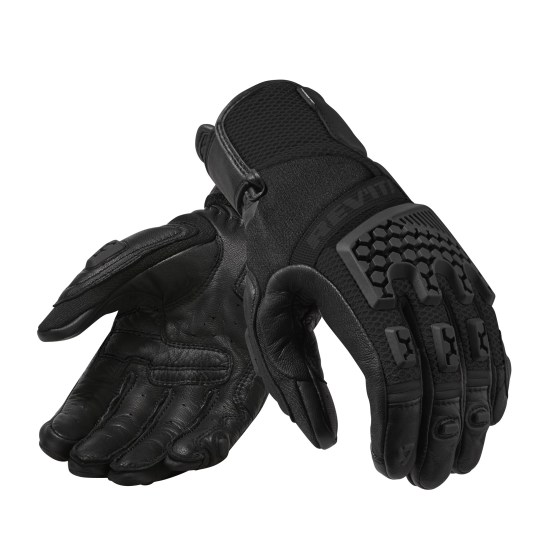 REV'IT! Sand 3 ladies gloves
The manufacturer has also added to its line-up of riding gloves by launching a new men's Dirt 3 glove and a Sand 3 ladies glove. We've covered swathes of Europe wearing the men's version of the Sand 3 glove and it proved extremely comfortable and well ventilated. We can't recommend it enough for warm weather riding.
REV'IT! adventure this spring and summer
We'll be getting our hands on as much of REV'IT!'s new adventure range as possible to let you know how it performs. Our first impression is that REV'IT! has produced yet more strong-performing and stylish motorcycle clothing to wear on our adventures in 2019.