In issue 59 of ABR we reviewed casual riding shoes, and one of the best performing were these REV'IT! Pioneer H2O boots. You can read the full group test in the latest issue, which is available to buy HERE.
Dutch company REV'IT! has been designing and manufacturing high-quality, stylish motorcycle clothing for the past 25 years and that trend continues with the REV'IT! Pioneer H2O, even if it is the odd one out in our recent group test of casual riding shoes.
Unlike the rest of the boots we reviewed in the group test, REV'IT!'s offering is styled and built as a mid-height adventure boot rather than a piece of casual riding footwear, but don't discount it just yet because, as a casual boot, it's got a lot going for it. It also stands out as the only footwear on test with a BOA closure system, rather than laces or Velcro. But let's start with style.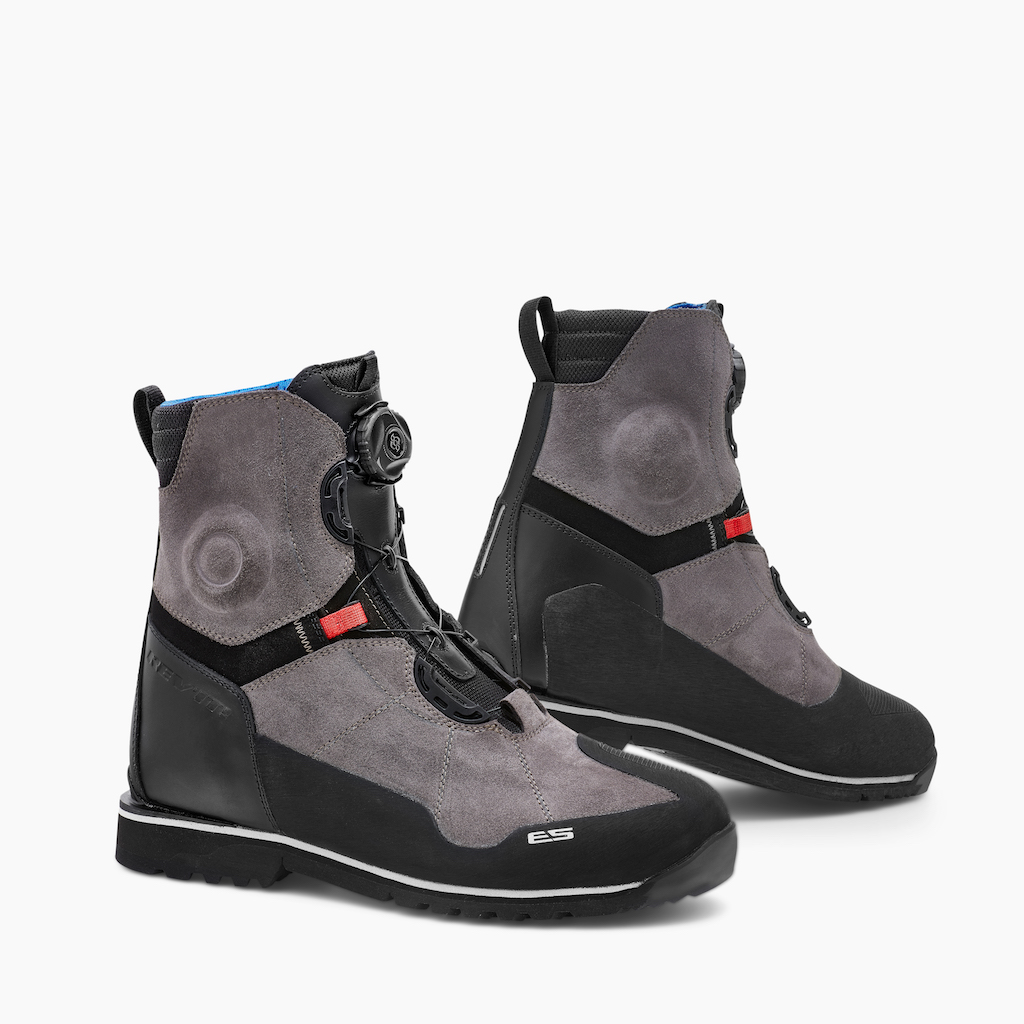 Casual adventure styling
For our most recent While the café racer crowd won't be enamoured with the Pioneer H2O's rugged looks, I rather like the adventure styling with its blend of grey full-grain cowhide and black rubber.
Tucked under my riding jeans, they look less obtrusive than a fair number of trainers I've worn in years gone by and they didn't look too out of place during casual use around town, including trips to cafes and pubs. However, if you're looking for a boot to wear in more formal settings, say in an office, you'd be better looking at something like the Oxford Digby.
In terms of comfort and ease of use, the REV'IT! Pioneer H2O excels. In fact, I've been so enamoured that they've become my first choice of riding footwear for months now. Call me lazy, but I love the fact I don't need to bend over or sit down to put them on. Instead, I simply slip my feet inside while I'm stood up, like a pair of slip-on shoes, and give the BOA dial a twist to tighten the stainless-steel laces. They are basically faff free!
Once on, the Pioneer H2O is stiffer than your average casual riding boot, such as the excellent TCX Hero Gore-Tex, but it is still flexible enough to make walking around town a comfortable experience. And, that added stiffness does provide extra support, particularly around the ankles, which aids with comfort on the bike.
REV'IT! says the rubber Vibram Apex sole, which offers plenty of grip on the pegs and pavement, was designed to provide the comfort of a trekking boot in a piece of motorcycle footwear. This sums up the experience of wearing the Pioneer H20 quite well, although the boot does heat up relatively quickly on foot, so I wouldn't be keen to hike up the likes of Kilimanjaro in them, but they'd be great for walking around on tour.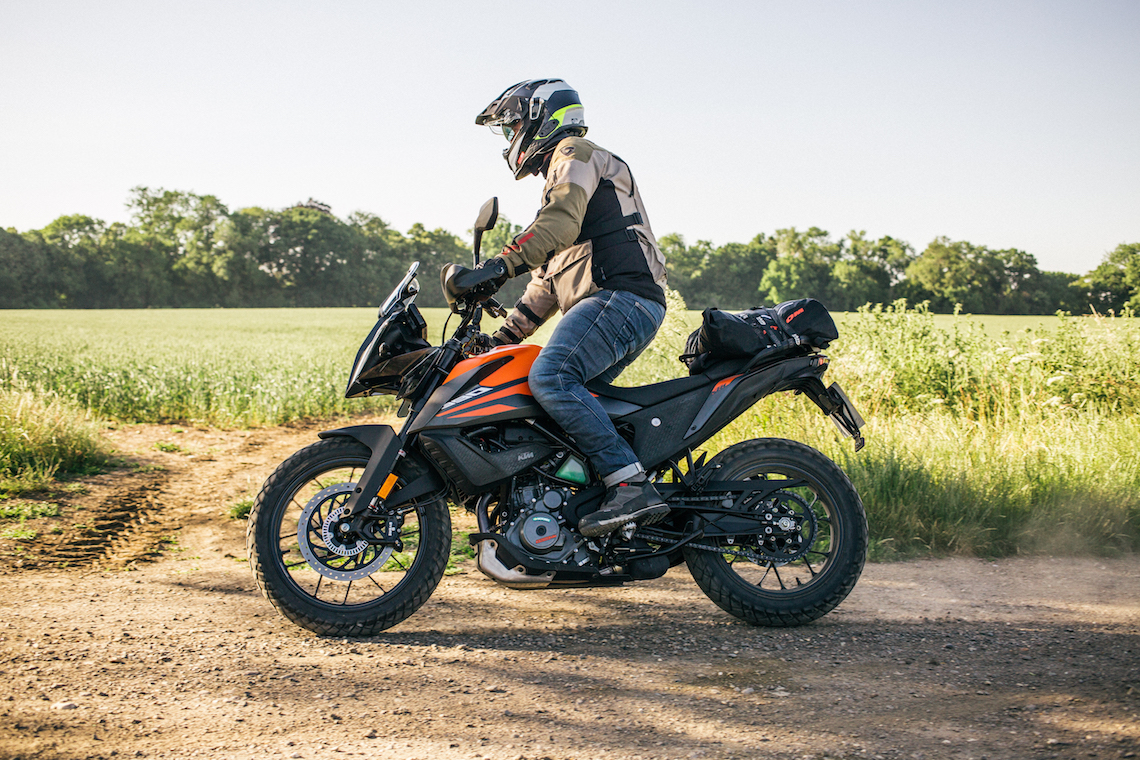 Protection
Where the Pioneer H2O also excels compared to other mid-height motorcycle boots is in terms of protection. It features reinforced heel and toe cups, chunky ankle protectors, and even a SEESOFT protector on the tongue to soak up the impact from flying debris. And, that stiffness I mentioned earlier gave me every reassurance my feet would be protected in a crash.
When it comes to weather protection, the Pioneer H2O features REV'IT!'s own Hydratex waterproof membrane which is laminated to the boot and enabled it to pass our submergence test with ease.
On paper, a mid-height adventure boot without shin protection may not make sense, but in reality, it works exceptionally well for everyday use. And, while the REV'IT! Pioneer H2O may be the odd one out in this casual riding boot test, it offers an alternative for those of us who want the convenience and protection it offers and are happy with its adventure styling.
At £299.99, REV'IT's offering isn't cheap, but it is an exceptional piece of footwear. If there were enough mid-height adventure boots on the market to do a group test on, I'd be tempted to give the REV'IT! Pioneer H2O 10 out of 10. However, in this casual riding boot test, it can't help but lose marks for a lack of casual styling.
REV'IT! Pioneer H2O Review
Top-notch protection, quality, and comfort in an adventure-style boot, but it loses marks for lack of casual styling in this test.
Style – 8/10
Comfort – 8/10
Protection – 10/10
Value for money – 8/10