When I find a piece of biking kit that I know I can trust and rely upon, I tend to wear it for many years, well beyond the point that it begins to look frayed around the edges. This is the case with my old REV'IT! Sand 3 jacket. 
I've toured in it throughout Europe in baking heat, commuted year-round in rain, wind, and sunshine, and I've covered it in mud and dust while riding off road more times than I can remember. I've even crashed in the Sand 3, leaving it scuffed in a few places but still going strong (and thankfully so am I). 
New REV'IT! Sand 4 Jacket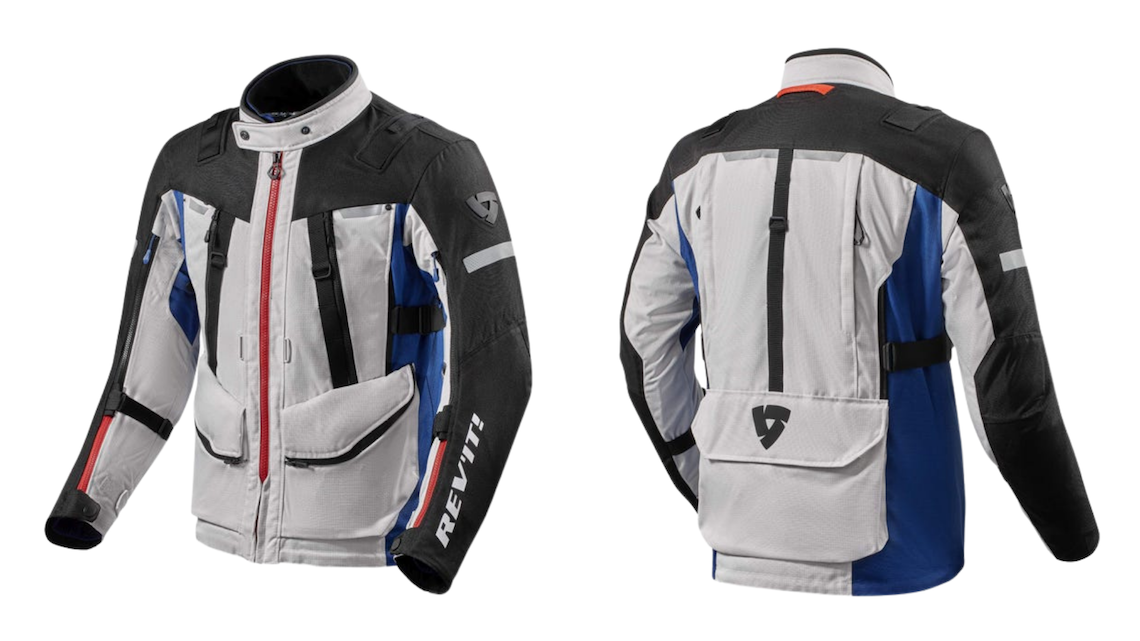 That's not to say the Sand 3 is perfect, certainly not, but as a tough and versatile three-layer jacket, that also looks very stylish, I've found it hard to beat. So, when the brand announced a new version of my old faithful, I was pretty excited. Step forward, the REV'IT! Sand 4, which builds on the success of the previous incarnation and solves what I think was its biggest weakness, the ventilation.
The most welcome improvement comes in the form of large front chest panels that can be unzipped and the flap of the material pinned back, creating a gaping area that allows direct airflow to your body.
Like many other jackets there are two zippers, a main external one and another inside, and I was pleased to note that a vast ventilation panel that sits behind the main front zipper. Open it fully and the Sand 4 effectively has three vast vents on the front, while the jacket is still held in place and doesn't flap around thanks to that secondary zip.
While the Sand 3 did have chest vents, they were relatively small couldn't be folded back, which left me sweltering in the summer heat of southern Europe on a number of occasions. So, thank you REV'IT! for listening to your customers and acting on their feedback.
Three layers for all weathers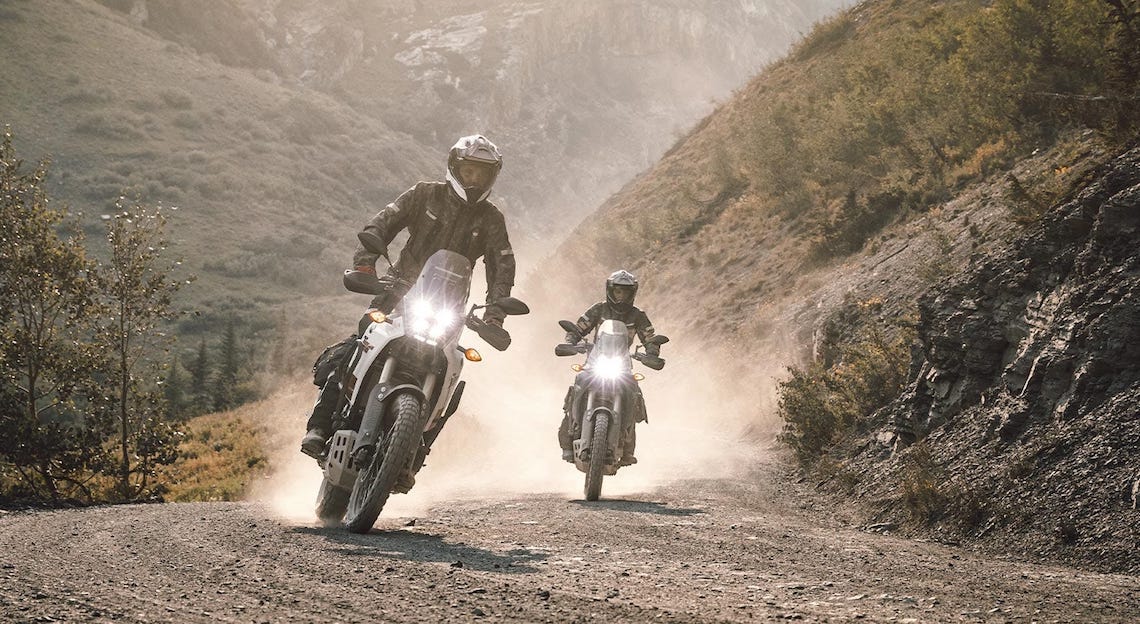 Sadly, not all our riding is done glorious sunshine, which is where the REV'IT! Sand 4's three-layer construction comes in.
Beneath the lightweight and durable outer shell lies a detachable waterproof liner and a separate detachable thermal liner, both of which can be removed completely and easily packed away, so you can tailor the jacket to weather throughout the year. The waterproof liner is also designed to be worn as a casual jacket when you're off the bike, think walking to the pub from your campsite after a day in the saddle.
Adjusting the fit as you add or remove these layers is easy thanks to straps on the arms and at the waist, and there's also plenty of storage with two front zipper pockets, a large rear map pocket, and two inner pockets.
Last but not least, REV'IT! SEEFLEX CE-level 2 armour, which is lightweight and vented to allow for airflow, is present at the shoulders and elbows, while there are also pockets for optional chest and back protectors. There are also connection points for REV'IT!'s Segur neck brace.
Check out the REV'IT! Sand 4

The REV'IT! Sand 4 comes in both men's and women's sizing, and in five different new colourways. In fact, I've been so impressed, I've been wearing the Sand 4 daily of late, leaving my much-loved Sand 3 hanging somewhat forlornly in my wardrobe.
There are also newly-released trousers and gloves as part of the new Sand range.
Read more about the Sand 4 and the rest of the new gear on REV'IT!'s website HERE.