What is it? A high-quality, four-season, laminated jacket from REV'IT!
Price: Jacket £679.99, trousers £499.99
It can be tough finding a four-season jacket that truly performs all year round, from the depths of winter to the searing heat of summer and everything in between.
When you stop to think about it, it's a big ask to expect a single piece of clothing to be windproof, waterproof and insulated enough to keep you dry and warm in freezing temperatures, while also being lightweight with enough air flow to keep you cool when the mercury rises. On top of this, that same jacket also needs to be robust enough save your skin if you slide along the road at 70mph.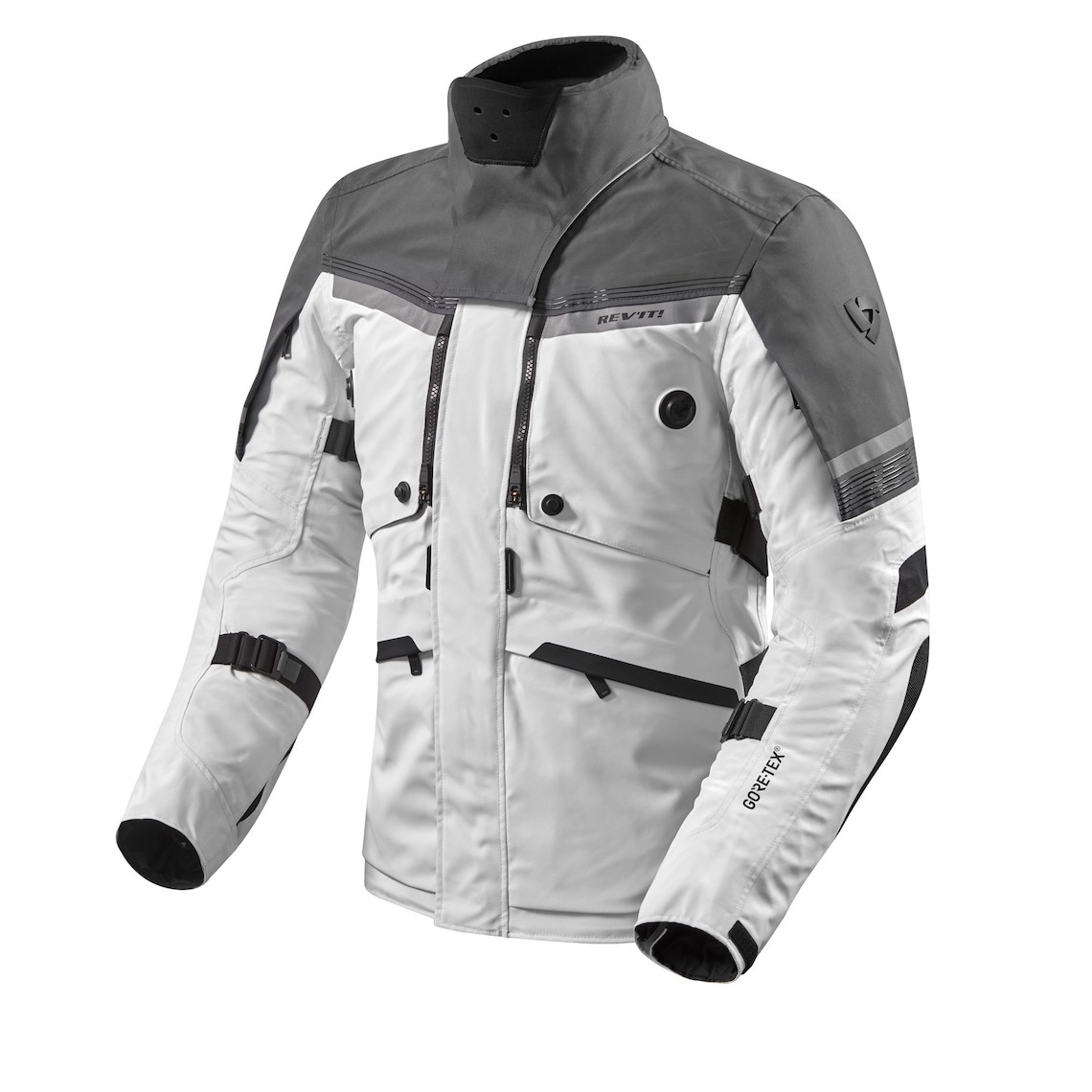 Personally, all the four-season jackets I've worn have had limitations at some point during the year. This could be through a lack of venting in sizzling temperatures, or the fact they aren't laminated and become waterlogged in heavy rain.
However, this may all be about to change. You see, I recently took delivery of the REV'IT! Poseidon 2 GTX four-season jacket and I am mightily impressed. REV'IT! describes the Poseidon 2 GTX as its ultimate long-distance travel companion. It is a lightweight, laminated, adventure jacket designed to keep you comfortable in the saddle all year round.
This is a bold claim but in the few weeks I've been wearing the Poseidon 2 GTX, there's been nothing to suggest it won't achieve this. A close inspection reveals this is a high-quality piece of kit with every seam and stitch finished neatly. It's also a stylish jacket that I'm happy to wear on and off the bike.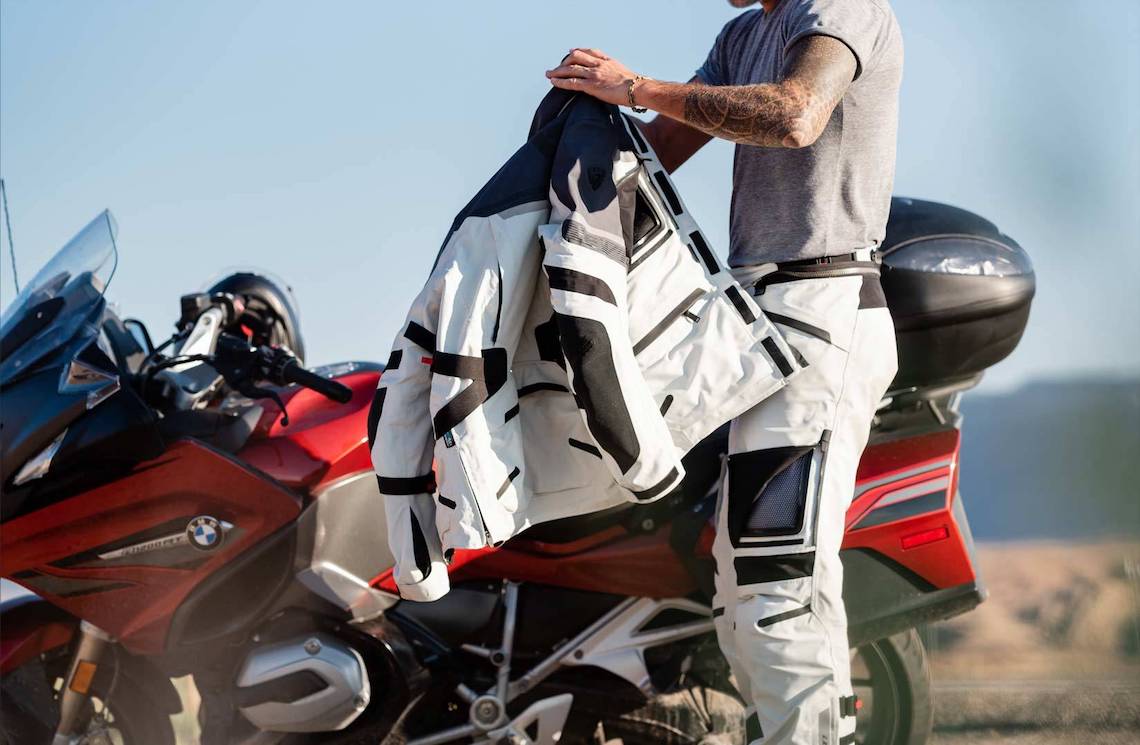 Waterproofing comes in the form of a breathable three-layer and two-layer Gore-Tex membrane which is bonded to the jacket. This means water rolls off the surface rather than soaking in and saturating the material. The result is you stay warm as well as dry in the rain and there is no need to faff around with a separate waterproof liner.
All the outer zips are waterproof and feature a storm flap to ensure rain doesn't seep inside. The jacket also comes with a removable storm collar which covers your neck and is fastened with a zip.
REV'IT says the Poseidon 2 GTX is the 'lightest laminated outer shell' on the planet. Without weighing them all, I couldn't attest this but, thanks to that combination of two-layer and three-layer Gore-Tex laminate, it does feel light and flexible while remaining highly protective. There are two adjusters on each arm and two on the waist to help you tailor the fit.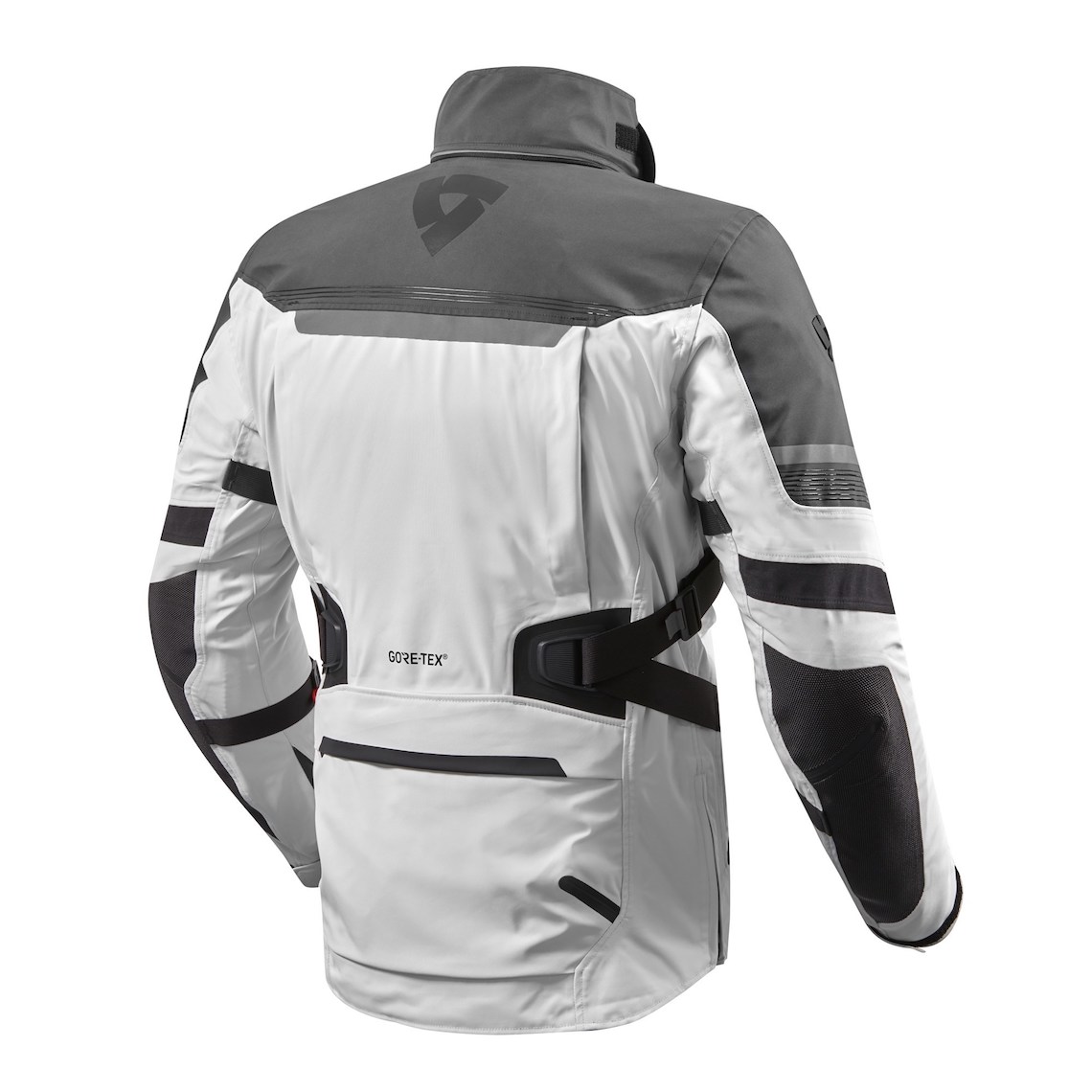 The Poseidon 2 GTX also feels remarkably warm thanks to a removable insulated layer, so much so I've only been wearing a T-shirt underneath during my short commute to work on chilly November mornings here in the UK. I'll add a warmer base layer than my T-shirt for longer journeys though.
So, while the Poseidon 2 GTX is ticking the boxes as an excellent winter jacket, there is every reason to think it is lightweight and well-vented enough to keep you cool in summer. Cooling comes in the form of two large chest vents that allow direct ventilation to your body.
They can be unzipped and pinned to a neat-looking fastener which is easy to use while wearing riding gloves. There are also two additional vents at the upper arm. Combined, these vents should provide plenty of airflow on hot days.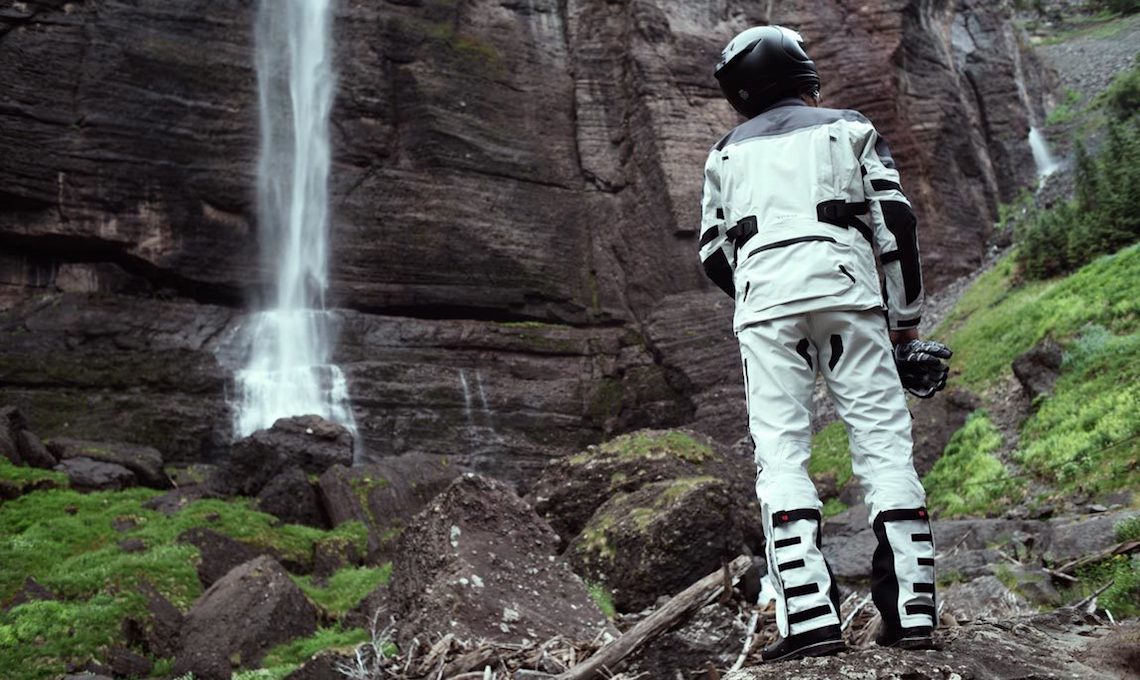 When it comes to storage, the Poseidon 2 GTX features two large front pockets with plenty of room for a disc lock, keys and screen wipe. I like the fact the zip is located along the top of the pockets rather than down the side, which means if you forget to zip it up, what's inside won't fall out (I've known a biker lose their wallet, house and garage keys on a motorway from an unzipped pocket with a side opening). There is also an ample map pouch and three pockets inside the jacket.
In terms of safety, the Poseidon 2 GTX comes with CE-level 2 SEEFLEX armour in the elbows and shoulders and there are pockets ready for a SEESOFT CE-Level 2 back protector, and SEESOFT CE-Level 1 chest protector. The jackets itself is made from high-tenacity abrasion-and-tear-resistant nylon. It is reinforced in high-impact areas, such as the elbows, arms and shoulders. with three-layer Gore-Tex Superfabric and three-layer Gore-Tex Pro fabric Armacor, which provide high levels of cut, tear and abrasion resistance. There are also hi-vis stripes on the back, chest and arms to help keep you visible to other motorists at night.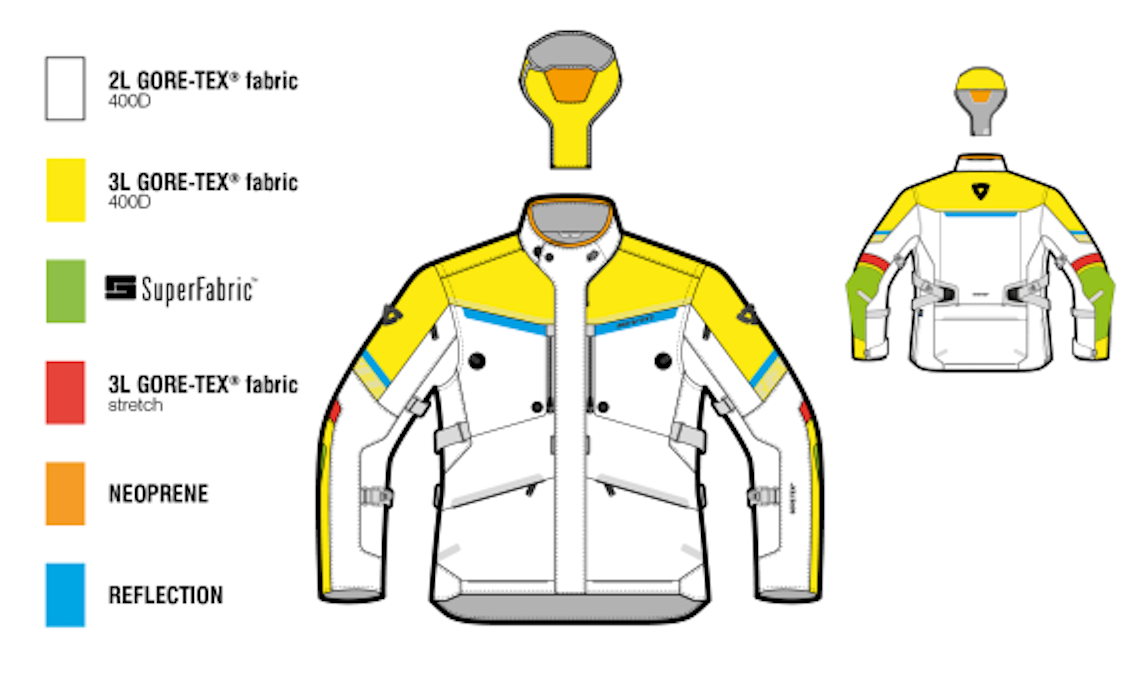 While we haven't crash tested the Poseidon 2 GTX, there's every reason to think it would keep you protected, especially if you invest in the additional back armour.
The jacket can also be bought with matching motorcycle trousers made from the same material, with a zip linking both garments. The trousers feature two-layer and three-layer Gore-Tex lamination to keep you dry and comfortable. They also feature a removable insulated liner to help stay warm. There are two large vents on each leg to keep you cool in summer. Again, the zips are waterproof, all the seams are neatly stitched, and the trousers have the same high-quality feel of the jacket. There is armour in the hips and knees, and reflective stripes on the legs. The jacket also features two ample-sized pockets with zips.
REV'IT! has carved out a reputation over the past few years for producing stylish, high-quality, motorcycle gear that can be relied upon to perform. The Poseidon 2 GTX is yet another example of this and I can't wait to put more miles on the suit throughout the winter and into the spring and summer.
You can watch a video below from REV'IT! of the Poseidon 2 GTX being put through its paces on an American road trip.