Ducati has launched a new app which gives users the ability to record vehicle, ride and route data while using it in tandem with their motorcycle.
The app, named Multistrada Link, is available on iOS (Apple) operating systems with Android support to follow shortly and is compatible with the Multistrada 1200 S which comes with Bluetooth technology as standard.
Users of the Multistrada Link app will have the option to record and display information such as motorcycle performance during the ride, details on the ride and information of the route – all of which can be shared via social media.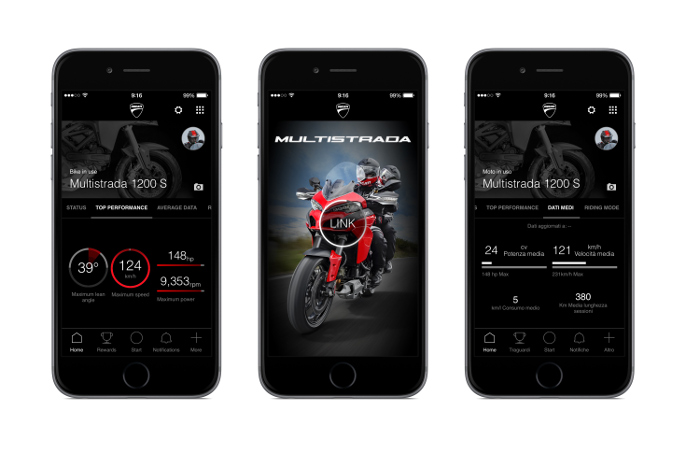 So what specifically can you expect the app to record? Riders can expect information on things like fuel level, riding mode usage percentages, distance ridden, maximum lean angle and real-time lean angles.
While some may view the aforementioned metrics as mere gimmicks, the inclusion of maximums/averages for power delivery and speed will perhaps offer a greater use.
All data that is recorded during the ride is subsequently saved and can be shared with friends over social media while users will also be able to add photos and descriptions of the ride too.

To learn more about the app head to www.multistradalink.ducati.com or click here for the option to download it.