The worst kept secret in the motorcycling world was officially confirmed by Ducati today when it announced that production has begun on the Ducati Multistrada V4, the first bike to be equipped with its brand-new V4 engine.
The bike is set to be unveiled to the world on 4 November, but the Italian manufacturer used today's announcement to confirm that the Multistrada V4 would also be the first of its production bikes to be fitted with its all-new radar technology, which it has been working on for the past four years.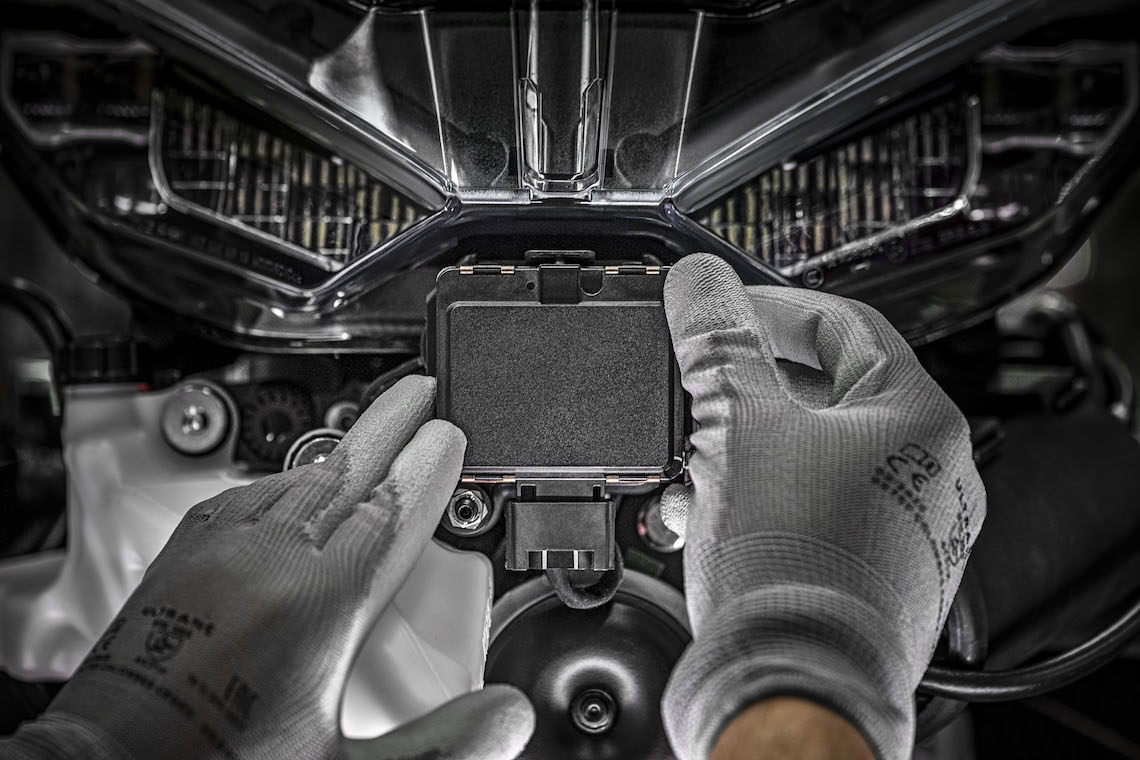 What does radar technology mean for a rider?
Positioned at the front and rear of the Multistrada V4, the radar system controls the Adaptive Cruise Control, which will automatically adjust the speed of the bike to maintain the same distance from the car in front when cruise control is turned on. Similar to the systems already active in cars, it's a new step for motorcycles and one that we're intrigued to try on two wheels.
At the rear of the bike, the radar system will enable Ducati's Blind Spot Detection system to alert the rider to other road users located in those tricky to view areas. It will also alert riders to vehicles approaching at high speed, a useful feature when it comes to motorway riding. While we won't be skipping our shoulder checks anytime soon, there's no harm in knowing about potential dangers.
Ducati Multistrada V4: That new four-cylinder engine
Ducati's all-new V4 engine will boast four cylinders, weigh 1.2kg less than the current two-cylinder Multistrada 1260 engines, spit out 170bhp, and have what Ducati calls 'record-breaking maintenance intervals for the world of two wheels'. There's little doubt this is going to be one of the fastest, most powerful adventure bikes ever made.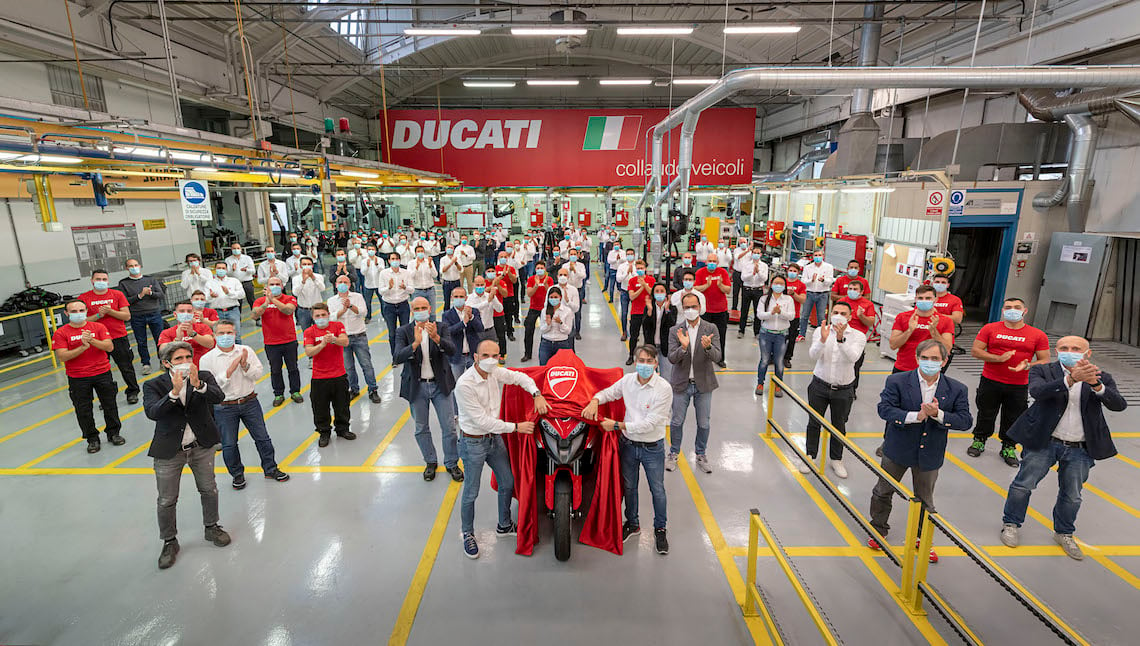 Want to test ride every adventure and touring bike in one venue?
Looking to buy a new bike? Perhaps you'd like to leave your decision until after you've gone for a test ride. In that case, the Adventure Bike Rider Festival 2021 is the place for you.
Ever major manufacturer will be in attendance, all with a full range of gleaming test bikes just begging to be ridden throughout the day.
Pick up your discounted tickets and save £10 by clicking HERE. Previous years have always sold out, and 2021 will be no different, so book today to avoid disappointment.