Love them or hate them, the Long Way Round and Long Way Down series have had a massive impact on the adventure motorcycling industry. The programme encouraged many to get on a bike, and gave those who already rode the push to get out and explore on two wheels.
Unfortunately, nothing has really come close to having that sort of impact ever since. Sure, there's Spencer Conway's fascinating African Motorcycle Diaries and Henry Cole's World's Greatest Motorcycle Rides, but nothing has really taken off like the Long Way programmes.
With that in mind, we love discovering incredible adventure motorcycling videos on YouTube and Vimeo. The amount of brilliant footage that is out there is remarkable. One such example was Daniel Greening's ride to the actual highest road in the world.
The video was filmed on an overland journey from Australia to London that saw him travel 23,000 miles through 24 countries on his BMW F650GS Dakar. It forms part of a wider range of footage that was captured across the whole trip. Now, Daniel wants to turn all of that brilliant content into a feature length documentary, and he needs your help to do it.
As it stands, the trip has been completed and 90% of the filming has been done, but now he just needs some funding to be used for licencing, post production, packaging and distribution. To raise the funds, Daniel has created a Kickstarter page and is offering a range of rewards to those who pledge to support him.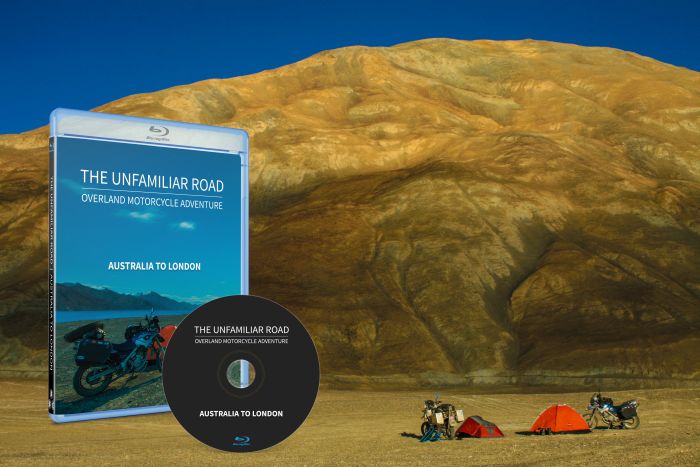 Pledges start at £15 for those that want a digital copy and stretch all the way up to £300 for those who wish to sponsor the film. At the time of writing, the Kickstarter campaign is a quarter of the way to its £10,000 target with 50 backers.
On his Kickstarter page, Daniel gives an explanation as to where this particular adventure was born: "Ever since I was a young boy I've had a fascination with the idea of an overland adventure. When I was eight years old my father, an avid motorcyclist himself, was booked to fly to India and ride a Royal Enfield with a tour group through the world's highest mountain range.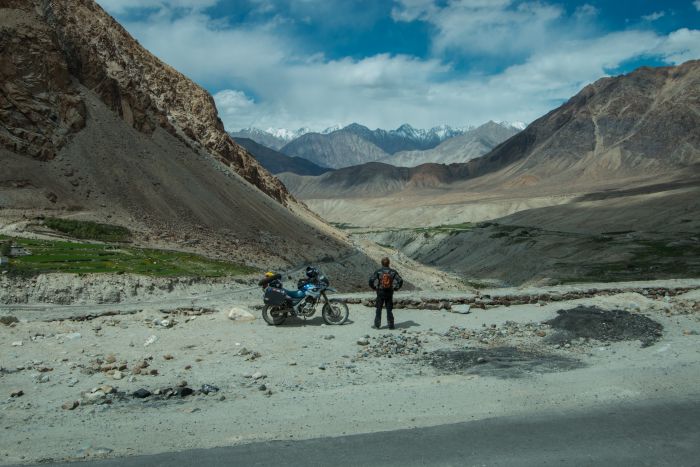 "I used to sit with him, watching him giddy with excitement as he read through the promotional material – tracing the maps with his finger hypothesising which of those squiggly roads they would take leading them further into the mountains. On reflection, I think this moment was where my passion for adventure motorcycling began.
"As it so often goes, my father never actually took that trip, forfeiting his deposit for a number of different reasons. Fast forward 16 years to where I was working as an air ambulance helicopter pilot.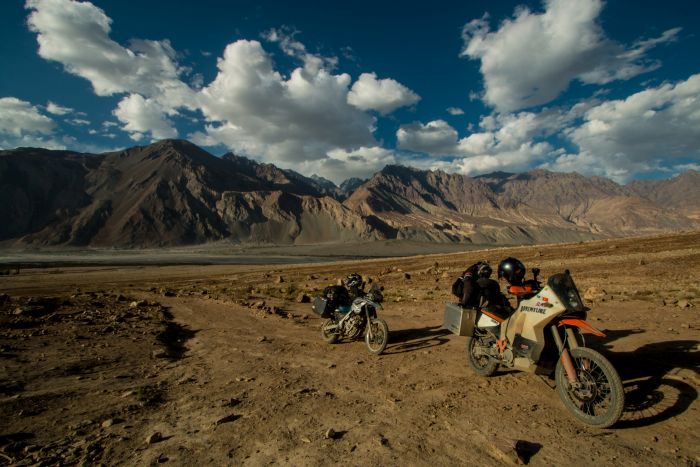 "Flying and riding were my passions – and there was always the urge to fulfil the journey my father never managed, coupled with a desire to take a break from the seven years I'd been involved in aviation to get out and see the world. Here begins the story of The Unfamiliar Road project."
The journey saw him travel through a vast array of landscapes, with countless interactions with locals and plenty of adventure to boot. All of this is captured brilliantly with a great soundtrack, interesting narration and stunning cinematography.
Edit (01/08/17): Dan has since successfully released his feature length DVD, and you can find out more about the finished version on his website, The Unfamiliar Road.