With little more than a year's riding experience to their names, Chantil and Travis Gill spent 10 days riding across the remote backcountry of Arizona on a pair of BMW G650GS motorcycles.
The couple, from San Diego, camped for pretty much the entire trip and followed the Arizona Backcountry Discovery Route (AZBDR) as they crossed the state.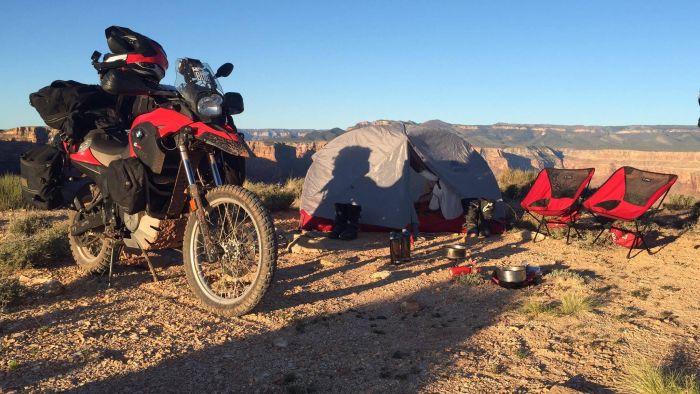 The AZBDR is a 750-mile south-to-north track that crosses the state of Arizona in its entirety. It was the fourth to be developed by the Backcountry Discovery Routes organisation and has been created with adventure motorcycling in mind.
Along the way, the route makes use of countless remote dirt roads and takes riders past iconic locations such as Sunset Crater National Monument, the Grand Canyon and the Navajo Nation.
The route really does look like a remarkable one as the duo ride quiet country roads and a variety of off-road tracks with hardly another person in sight.
During the ride, they dealt with a range of terrain including hard-packed tracks and loose sand. Understandably, there were a couple of falls, but there were also endless fantastic views around every corner.
They documented their journey on film and below you can get a taste of their adventure.