I had my first taste of a real motorbike journey in Vietnam, although it didn't begin well. What started as the most thrilling five seconds of my life was followed by a rather rough introduction to a gutter.
Not to be deterred, I dusted myself off and spent the next few days picking my jaw off the floor as each corner revealed an ever more beautiful vista. I remember gliding down pristine mountain roads, returning the waves of smiling children, and dodging stray chickens before rolling into quiet fishing villages in the evening.
I'll never forget the sight of those fishing boats at night, suspended in a dark void as if they were a reflection of the stars in the sky.
Now that I'm a more experienced rider (though somehow less confident), I've vowed to go back and experience more of this stunning country. Here are five reasons why I recommend you do the same by putting Vietnam at the top of your list for your next motorcycle journey.
The scenery is like nowhere else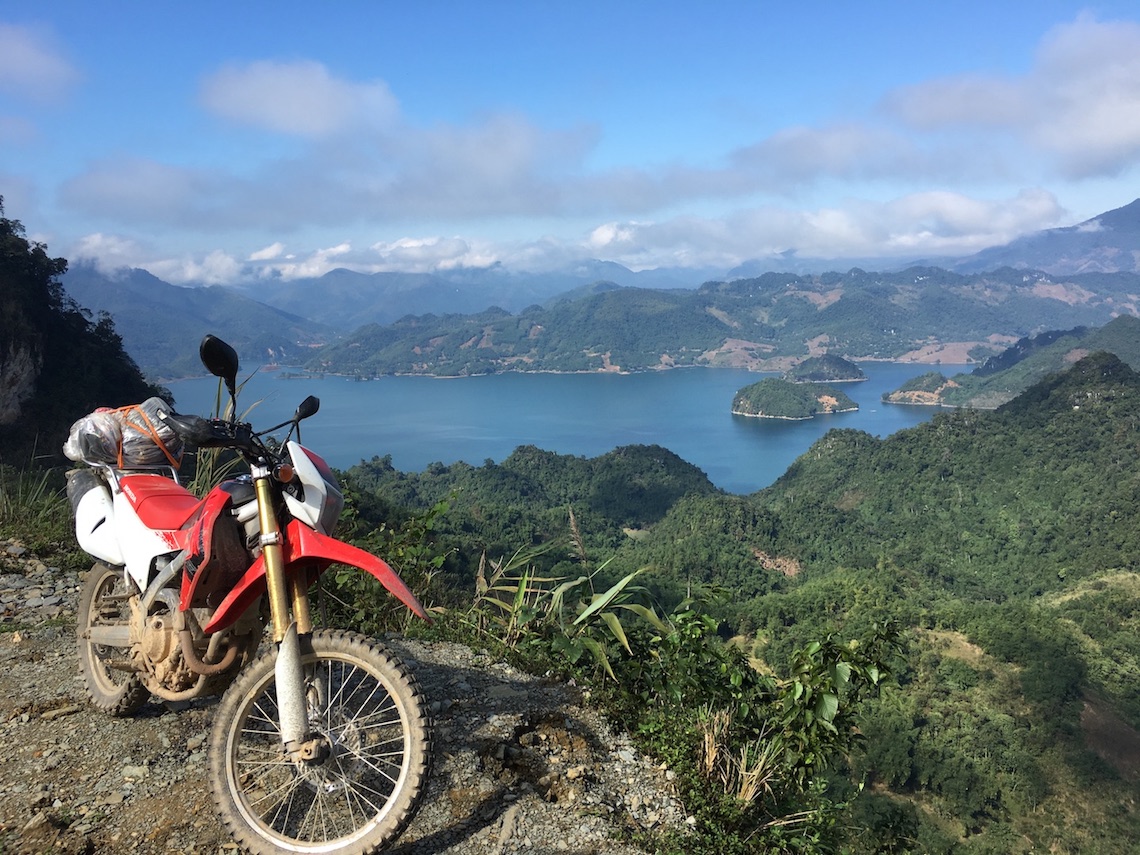 Vietnam's landscape is simply magical. Misty mountain peaks give way to rice paddies dug into impossible slopes, while winding coastal roads reveal hidden bays where rocky islands protrude from the sea. Rivers snake their way through verdant valleys before cascading over a thundering waterfall.
Yet amidst this dramatic landscape, tranquillity reigns. Jungles, so dense with life, become a soothing orchestral backdrop. Locals in remote villages go about their lives with the relaxed pace of the content. You won't be rushing to crunch serious mileage either, because there's too much to savour on the way.
The best part of all this is that you don't need a helicopter to experience it. Ancient mountain passes have been carved into roads that are perfectly suited to motorbikes, meaning you can saddle up and uncover the best of this earthly paradise.
If you want to discover the best of these ancient trails and hidden roads, we'd suggest checking out a local motorbike tour guide.
Some of the friendliest people you'll ever meet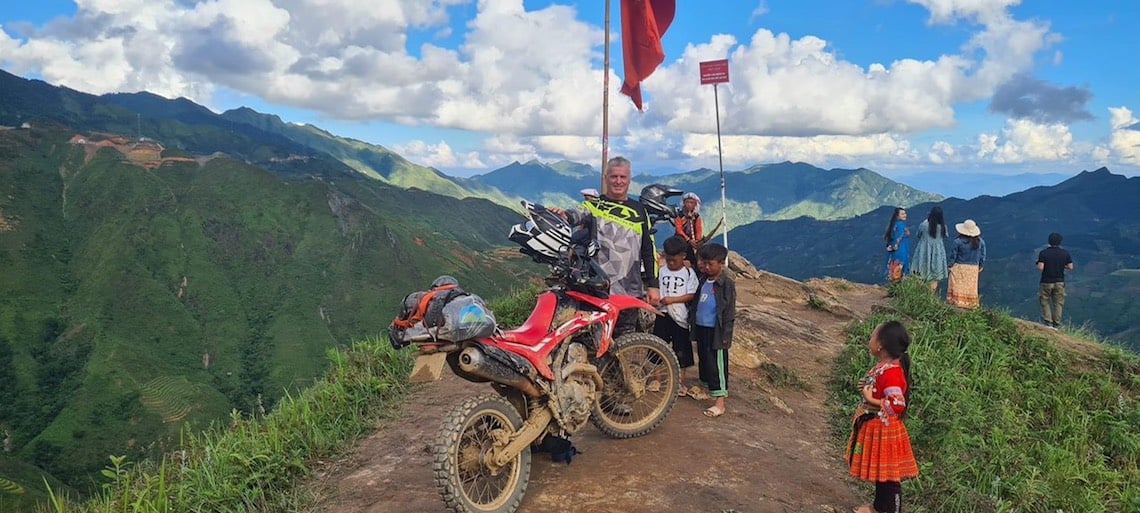 To say that the spirit of hospitality runs deep in Vietnam would be a massive understatement. When you're out exploring local villages, people will welcome you into their homes, sharing their food and helping you with whatever you need.
Folks will smile and wave as you pass through their land, and you won't feel like an outsider for long. The easiest way of discovering this is with an expert local motorbike tour guide. They can take you to safe and accommodating homestays as you travel the country, so you can get a real insight into how people live and see for yourself just how friendly they are.
There's also incredible diversity throughout Vietnam, with different ethnic groups existing from town to town and mountain to mountain. In each part of your journey, you'll have the opportunity to discover a new culture with their own beliefs and ways of life.
The roads are biking heaven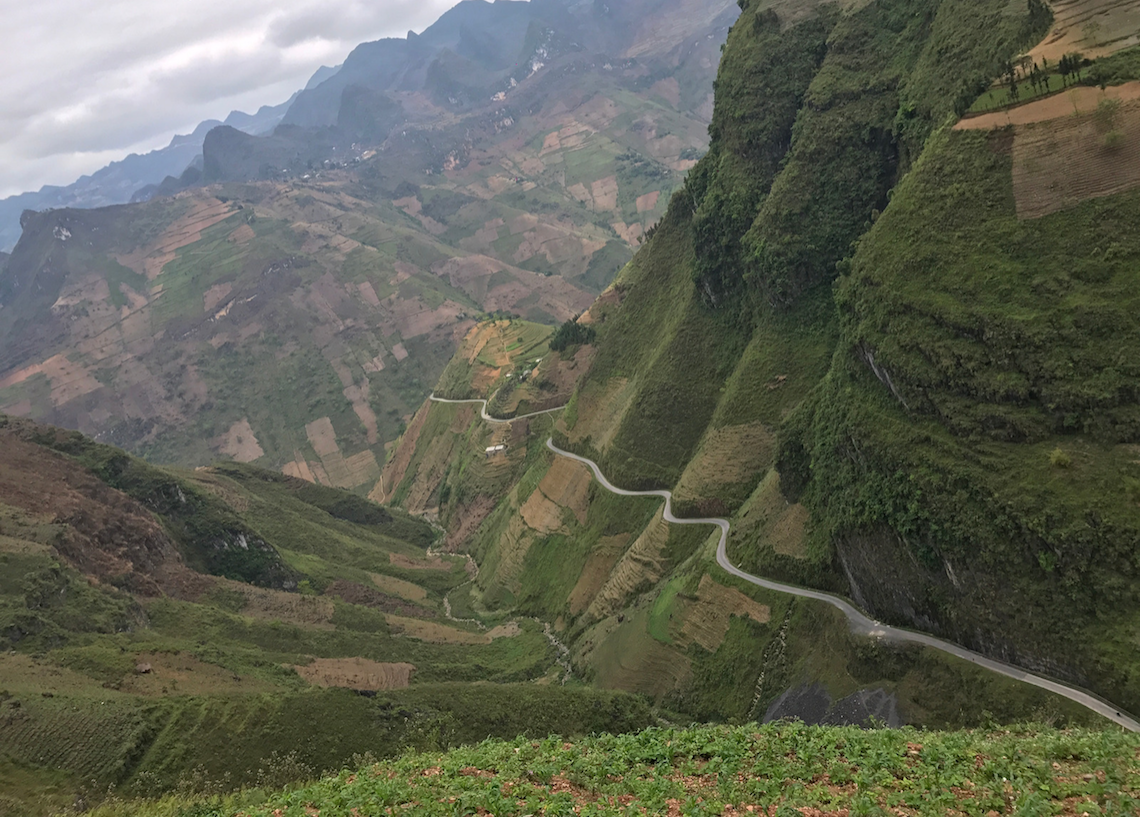 The roads in the Vietnamese countryside truly are ideal for a motorbike adventure. Mountain passes with blissful curves flow into off-road tracks that take you and your bike places you wouldn't be able to access otherwise.
Most Vietnamese people get around by bicycle, scooter, or motorbike, and the roads reflect this. In fact, motorcycles account for a whopping 85% of vehicles in Vietnam, and most of them are in urban areas.
Because of this, many of the roads you'll ride will be free from buses or cars, and instead of having to dodge traffic you'll be able to focus on your riding and the scenery.
It's on these roads that your motorcycle comes alive. Rider and machine working together in perfect harmony, sharing the challenges and triumphs of the road. It's what adventure biking is all about.
You'll get a delicious feast at the end of the day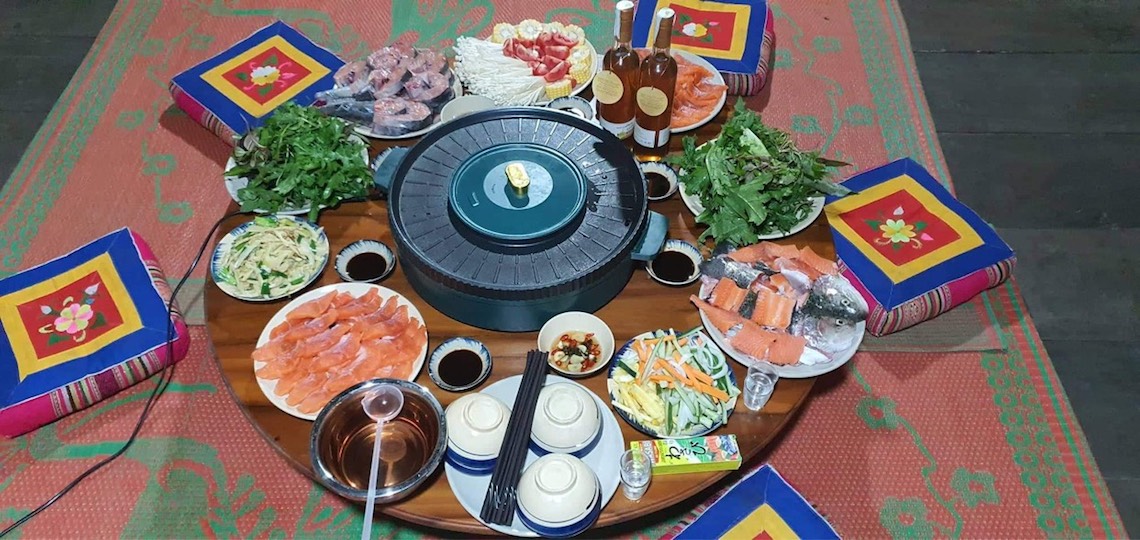 It's no secret that Vietnamese cuisine is superb. Somehow, it exists within a state of contradiction. Straddling a razor's edge between rich and light, healthy and decadent, the food here is the perfect complement to a day's worth of exploring.
After you treat your eyes to the visual splendour of the mountains, delight your tastebuds with a hot bowl of phở soup with its silky beef broth, or bún chả, pork meatballs grilled over an open fire.
There's another special quality that comes with Vietnamese food; something more than just the ingredients. In the age-old adage of mothers around the world, it's made with love. Food is sacred here, and every bite you eat (or more likely devour) will prove it.
A fascinating story which affects us all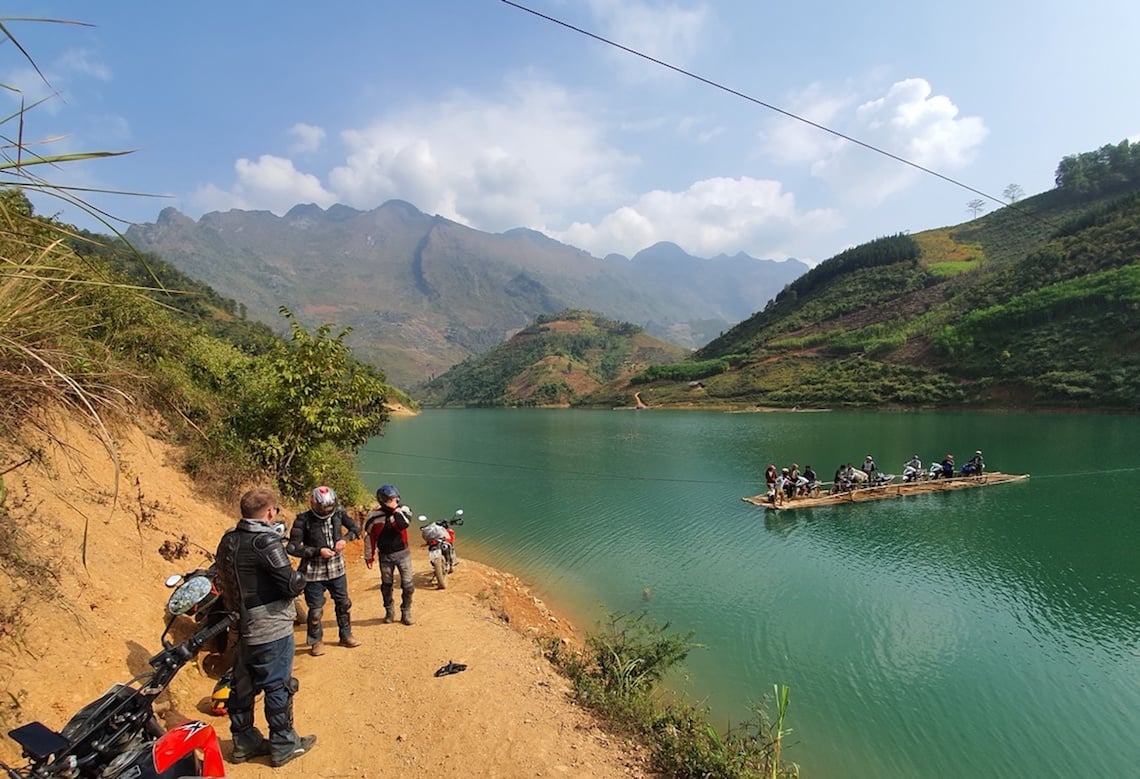 The story of Vietnam reflects the story of the world. In ancient times, dynastic kings warred with competing empires from every direction, forging their own nation and identity in the process.
Then came European colonialism, bringing massive change to the country, consequently enacting a heavy toll on the population. WWII brought the Japanese Empire which sparked Vietnam's fight for independence.
Wars against France and Britain led to the partition of the country and set the scene for the Vietnam War. Bearing the brunt of the Cold War's heat, Vietnam was the stage in which global superpowers and competing ideologies clashed in vicious battle. Throughout this, the Vietnamese people endured horrors unlike anything that had come before.
Yet today, Vietnam has become a prosperous and modern country. Each chapter has left a permanent mark on the country, but the culture and the people have remained resilient through it all. It's remarkable to see how Vietnam transfuses tradition and modernity, confronting the past while always looking forward.
As it happens, there's no better way to discover this history than on a motorbike (check out ABR contributor Ian Lloyd Neubauer's brush with Vietnamese history on his motorbike adventure here).
Ride from the French colonial city centre of Hanoi to traditional farming villages, and along the way discover remnants of the Ho Chi Minh Trail and Khe Sanh, the famous US Marine base. If you want to find out more about the historical side of this fascinating place, Vietnam Motorbike Tour Expert has a range of excellent bike tours that highlight the best points of interest along the way.
Add it to your motorcycle adventure bucket list and start planning today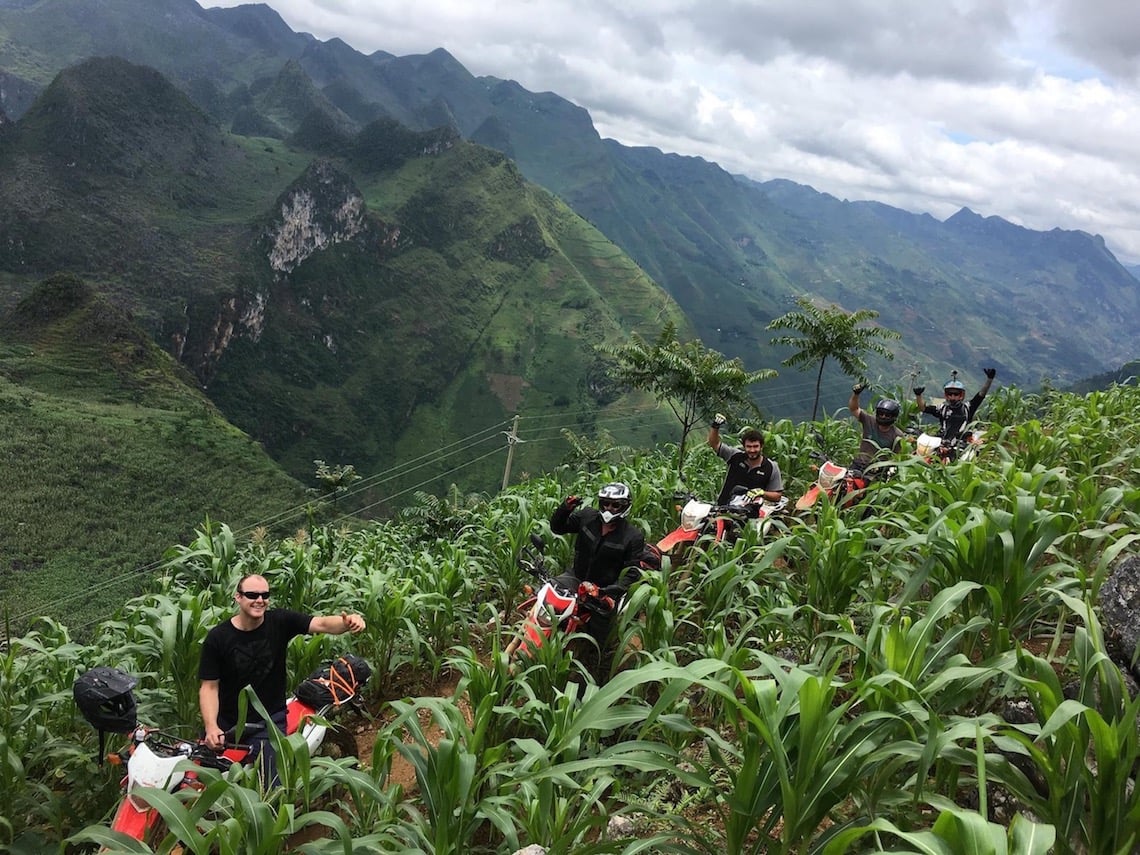 If you're interested in discovering the best Vietnam has to offer, as well as some of the greatest motorbike routes in the world, check out Vietnam Motorbike Tour Expert. They have a wide range of tours available to suit every need, led by expert local guides. Head over to their website here today to book your next motorbike adventure.