Located slap-bang in the centre of England, the Peak District is a haven for bikers. From the popular hangout of Matlock to the famous Snake Pass, there's plenty to do in a day, or even over a weekend, on two wheels.
We previously wrote about our seven favourite roads to ride in the Peak District, but while browsing through videos online one rainy Sunday afternoon I stumbled across a Youtuber who'd ridden them all, equipped with a head-cam and a drone.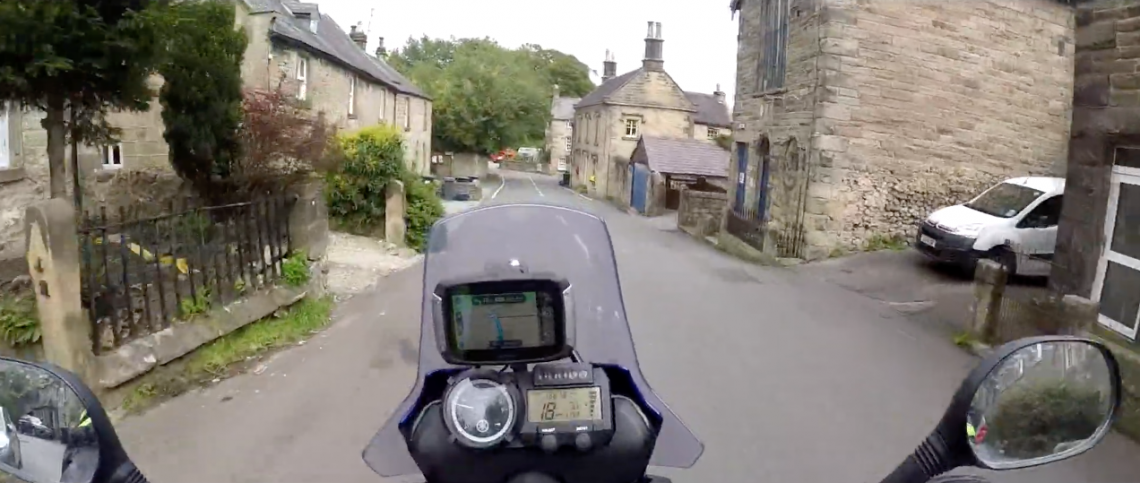 Best of British riding
Tackling the roads on his Yamaha XT660 Ténéré, Aaron links up the passes while riding through the type of landscape that encapsulates England's green and pleasant land.
Starting off in the famous town of Matlock (which, by the way, is home to the best curry I've ever had at the Balti Restaurant), he heads up into open countryside past farms and fields to the small town of Winster. It's a lovely ride through narrow lanes, with barely enough space for two bikes to pass each other.
Luckily he doesn't meet much traffic and continues on the roads. While we'd recommend keeping your eyes on the road when riding, there's plenty for his pillion to look at as rolling, green hills stretch as far as the eye can see.
Soon he's on to Mawstone Lane, another lovely lane. The route takes him up the steep hills that are synonymous with Peak District riding and you can hear that single cylinder working hard.
England's green and pleasant land
It's not long before they're back out onto country lanes, before breaking out the drone to capture the vastness of the Peak District. Sure, we're not a big country, but boy can we compete when it comes to breathtaking scenery.
The ride continues on to Headstone Viaduct and the road begins to fill with walkers and hikers. After tackling the tight, corkscrew turns of Washhouse Bottom Road, they reach the lovely village of Castleton, and one of the more iconic passes on the list.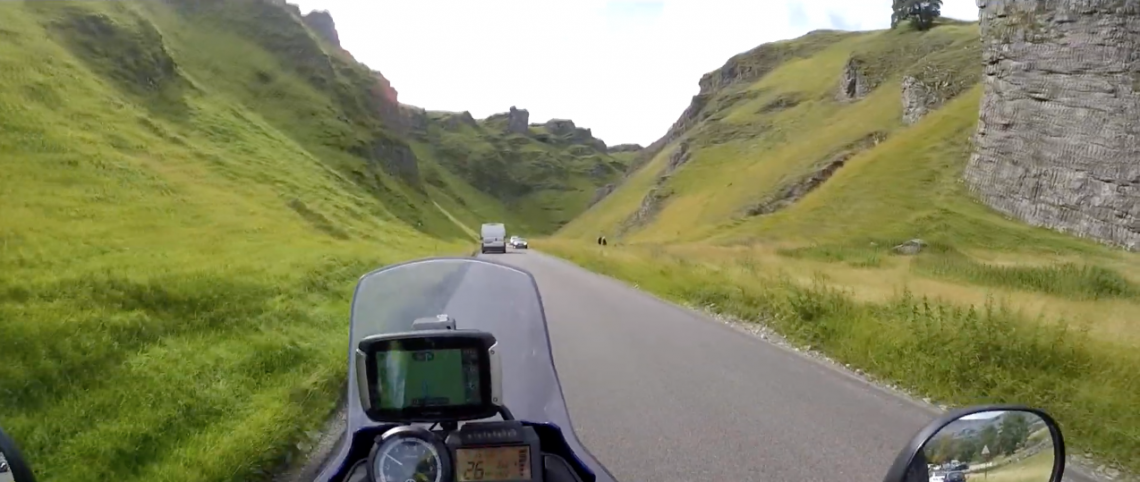 Leaving the village behind, you catch a first glimpse of those tight, steep walls that are intersected by Winnats Pass. A deceptively steep road, the camera struggles to do it justice, but it's a must-do if you're riding through the Peak District.
Once again, the drone makes an appearance as they head towards Mam Tor, capturing the Ténéré carving through the smooth curves of blacktop. They finish up on the infamous Snake Pass, an opportunity to open the bike up through the swift corners as you head out of the Peak District.
A weekend in the Peaks
As with all our videos, Aaron has successfully managed to get me inspired for a weekend of riding (when lockdown restrictions ease of course). Check out his video below.
As always, if you have a route you love to ride, a story to tell or a video to show us, send them to me at [email protected] Safe riding.