Over the past few years, one of the most loved features in Adventure Bike Rider magazine has been the 'Discover Britain' series. These two-day trips around the UK were specifically designed by us to be ridable in a weekend, giving you the opportunity to have an adventure while still maintaining your real world commitments, like having a job and family.
Aside from their accessibility, the big appeal of these Discover Britain rides has been that we've intentionally focused on combining all of the ingredients that make for great and memorable motorcycle tour. While it's tempting to put all the emphasis on the roads and hunting out the next bend, there's great joy to be had in discovering the history, scenery, culture, and attractions of our lands.
The end result has been that we've had a great time researching, riding, and writing about these routes, and judging by reader feedback, you've hugely enjoyed them too. With that in mind, we've decided to create a video series of 'Discover Britain' routes to give you even more inspiration to get out on two wheels and explore.
For the first instalment, we've teamed up with Kawasaki to ride a wonderful route along the length of the England/Wales border, roughly following the line created by Offa's Dyke.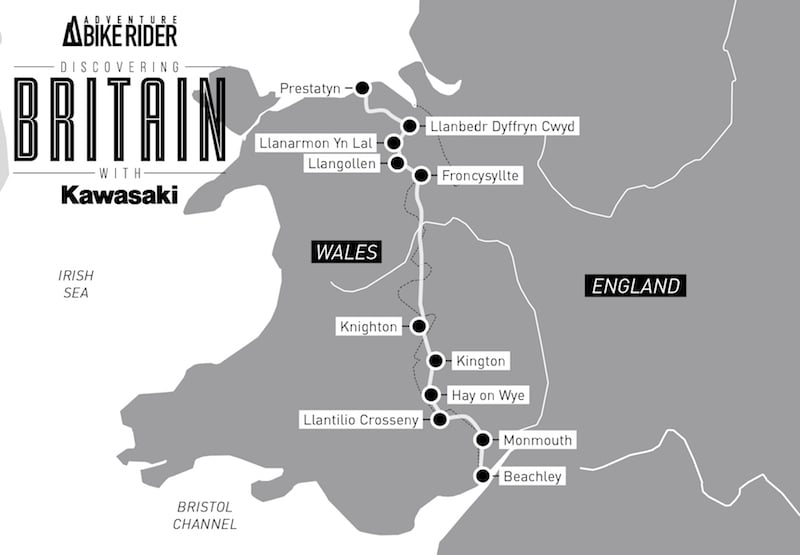 Along with discovering just how incredible this area of the UK is, we also wanted to demonstrate that you can have an adventure on any bike, so our weapons of choice for this ride were the Kawasaki Ninja H2 SX and Kawasaki Z1000SX, and we even managed to take them greenlaning!
So, without further ado, here's the first instalment of our Discover Britain video series. Grab some popcorn, sit back and get ready to be inspired…