SHARE ON:
The Peak District is undoubtedly one of the UK's premium motorcycling spots. Fantastic roads are many and there are brilliant panoramic views almost around every corner.
With that in mind, we sent adventure motorcyclist and Spada ambassador Rhys Lawrey on a mission to find some of the most rewarding roads in the area.
1. Matlock to Graton via Winster and Snitterton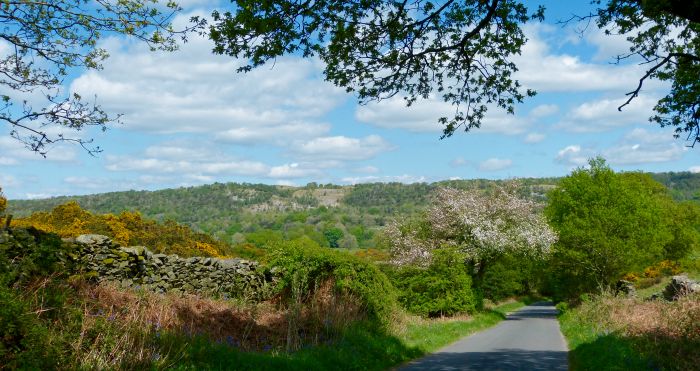 My road into the Peak District started in the biker popular town 'Matlock'. From there, head over the River Derwent and heading towards the small traditional English-looking town of Winster there you can divert to the Rainslow Scrins viewpoint.
The roads here are small line, but have good tarmac and open scenic views. A great place to start off the Peak District ride.
2. Mawstone Lane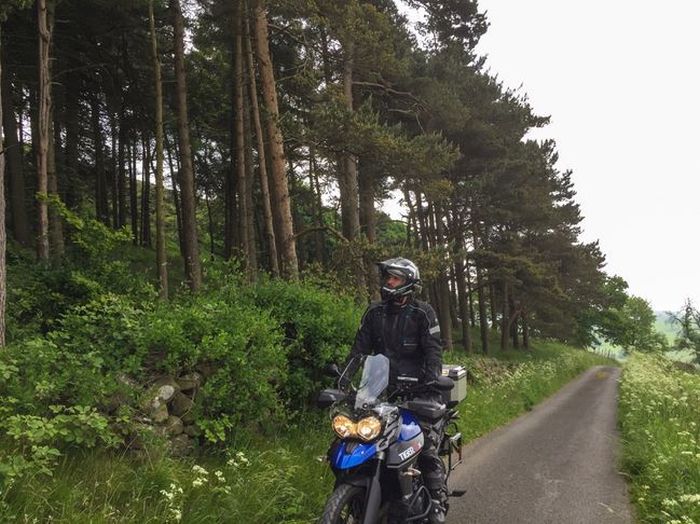 Mawstone Lane, a beautiful singletrack lane, takes you from Dale End through Youlgreave to the famous town of Bakewell. This road is full of 280 degree panoramic scenic views, with a great mix of forest and farmland which surround you as you ride through.
Some parts of the road have loose gravel in the middle, and the odd car may appear while taking a picture! There are also some parts of with inclines and over grown bushes, while you'll also want to watch out for the blind bends. But, apart from that it's a stunning, slow singletrack road taking you into the Peaks.
3. Headstone Viaduct viewpoint via the B645
From Bakewell, head onto the B6465, which is a lot busier, but it's only a short ride to the Headstone Viaduct viewpoint. This is a great pace for a quick refreshment overlooking the panoramic view from the benches.
The best part on the riding side of things is leaving the viewpoint. Don't go back onto the main B6465, instead, head on the small road you overlook, following the river on your left. It's a much quicker road than the last two and is surrounded by trees, river streams and beautiful old buildings like the Cressbrook Hall.
4. Washhouse Bottom Road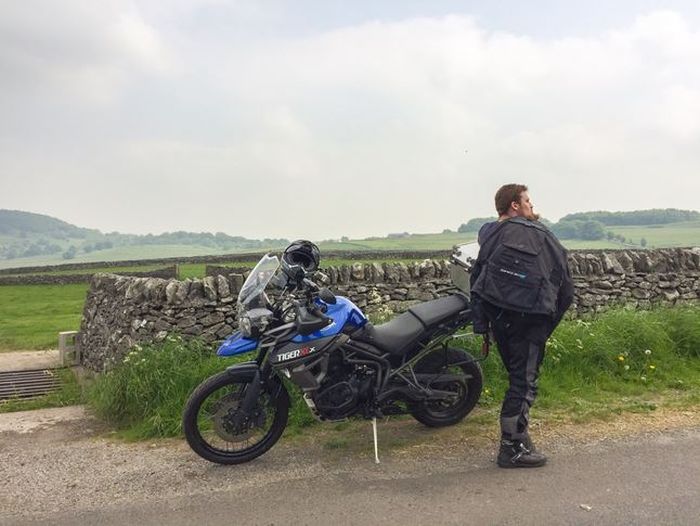 A fantastic road for those who want peace and quiet. Instead of following the main road through Bradwell, go parallel to it on the road called Washhouse Bottom. It has farm stone walls either side of it as you push north and you'll notice lots of sheep and other animals surrounding you, as well as some hiking tracks for those that fancy a break.
5. Siggate Road to Castleton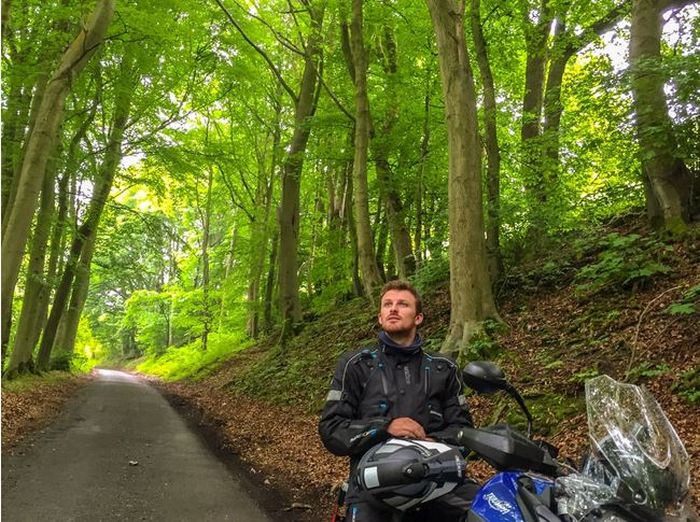 After the quiet farm roads, continue north towards Castleton and make sure you stay on a road called Siggate. There is a steep decline along the singletrack road which first reveals a huge factory on the right which spoils the mountain views.
But then, as it declines further, you find yourself in a lovely, shielded forest. The road is a good one, but you'll do well to watch out for some loose gravel in the middle.
6. Winnats Pass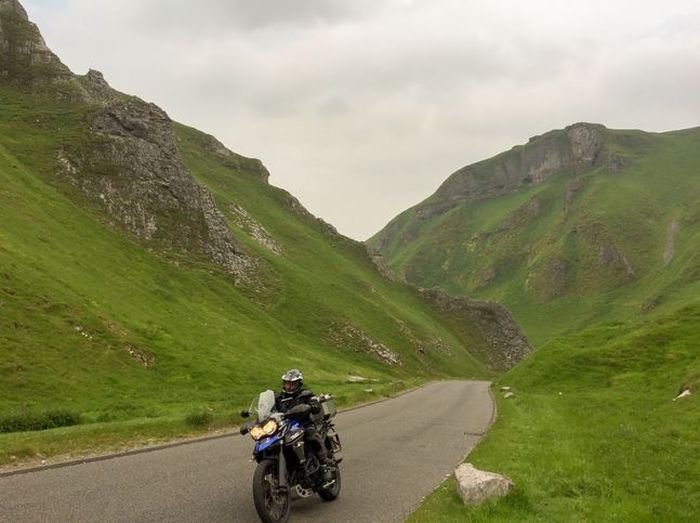 The iconic road of the Peak District, with picturesque hills and rocks. The road can be busy with cars, but it's a perfect one to open up more on. There are some nice sweeping bends and perfect tarmac.
Once you've finished Castleton Road, do the loop past Edale which goes via Hope on a road which gives you the chance to open up more with good tarmac, and surroundings of trees and farmland.
7. Snake Pass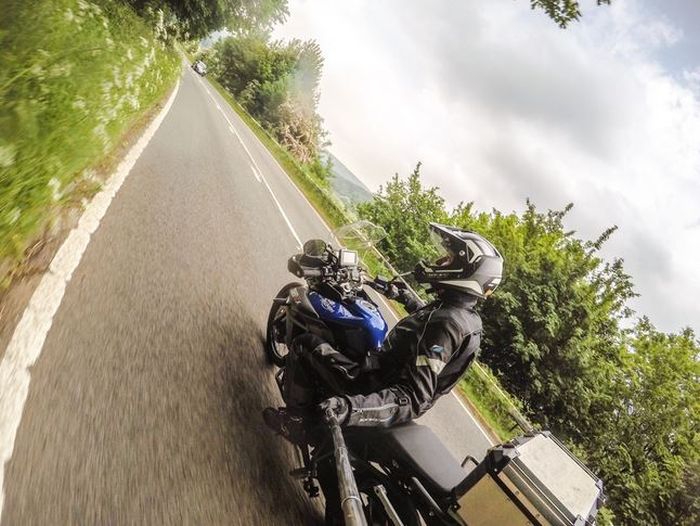 Then finish off with a road where you can really get a move on, Snake Pass. This road can be busy with plenty of other cars and caravans, but it's a good road with perfect tarmac and brilliant bends enabling you to get a feel of the bike.
You also have the Ladybower Reservoir on the side and plenty of rolling hills offering spectacular scenery. All in all, this is the quickest part of the journey and it's great to open up the throttle and head into some brilliant sweeping bends.
I headed west, then turned around and did it again riding east towards Sheffield. From there you can either finish early, heading into Sheffield and the M1, or alternatively, head to Grindleford and exit the Peak District through the A619 with a sneaky view to the Chatsworth House.
The full route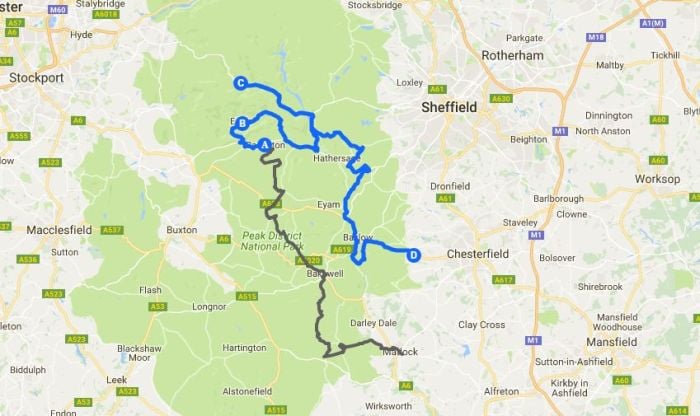 Rhys is was wearing Spada's Compass Deluxe Touring Jacket and the Lati2ude Trousers. Like what you saw? You can find out more about the Spada products Rhys was wearing, and see the full range, by heading to www.spadaclothing.co.uk.
SHARE ON: