That sweet spot somewhere between speed and comfort is what affords a bike the sports tourer label, and it can often take some tinkering to get it exactly right. Luckily for us, the KTM Super Duke GT has exactly that and is one of our favourite sports tourers on the market right now, with its sleek, sexy look and excellent handling.
Sports tourers are perfect for hitting the open road, devouring mountain passes and munching through miles with speed and agility, and while they might not tackle dirt and gravel as well as your average adventure bike, they make up for it with their flexibility on the tarmac. If you like to explore long-distance, with enough speed for an exhilarating ride, then a sports tourer could be just the bike you're looking for. Read on to hear four reasons why you should invest in a sports tourer for your next bike…
Speed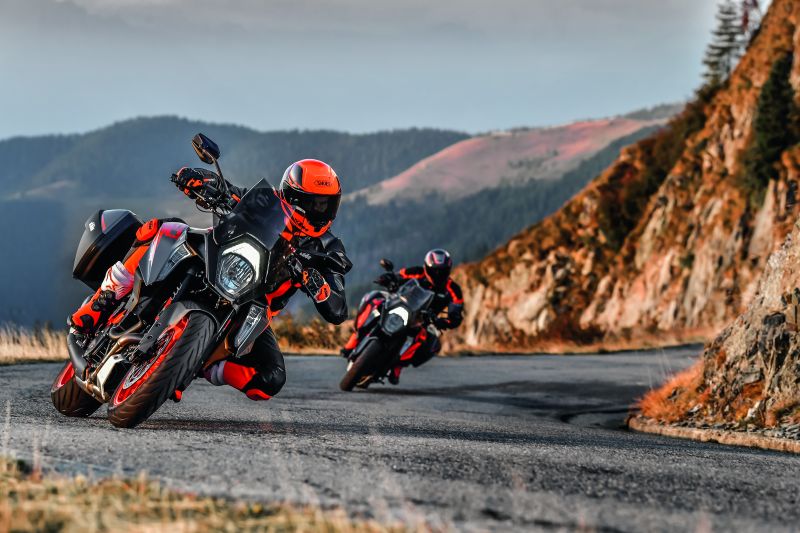 Sports tourers usually feature a powerful engine, and the GT's V-twin is no exception. It's built on the same platform as the Super Duke R and Super Adventure, modified up to 173bhp with a hefty 106ftlb. Put simply, this bike can get you from A to B in absolutely no time at all.
One of the best things about a sports tourer is that, despite their rapid pace, lowering the torque in the rev range increases the possibilities of touring in a variety of conditions, which would not necessarily be practical on your average sports bike. The Super Duke GT even features three riding modes – sport, street and rain – allowing you to adapt easily and quickly to the conditions (and absolutely fly when there's a clear stretch of road ahead).
Comfort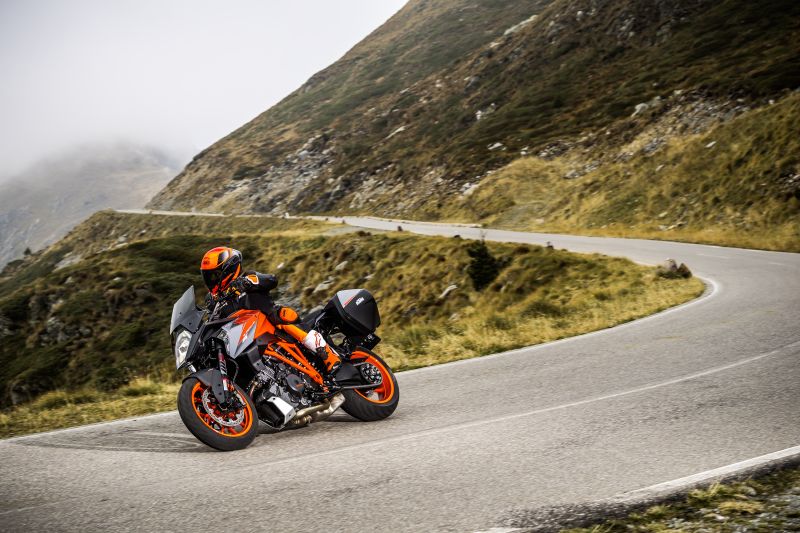 Comfort is key on a sports touring motorcycle, and while this might not be as cushy as a cruiser, you'll definitely see some added luxuries that a regular sports bike is lacking. An upright riding position plus key extras like panniers, a windscreen and a larger fuel tank mean you'll be able to ride much further between stops and reduce the potential for backache.
Admittedly, the GT does lean more towards the sports than touring end of the scale, with a heavier focus on speed and performance than on comfort. That being said, this bike offers a high degree of adaptability with tailored and adjustable bars and other components. A bike with 'Grand Turismo' in its name is confident in its ability to go the distance in terms of comfort.
 Looks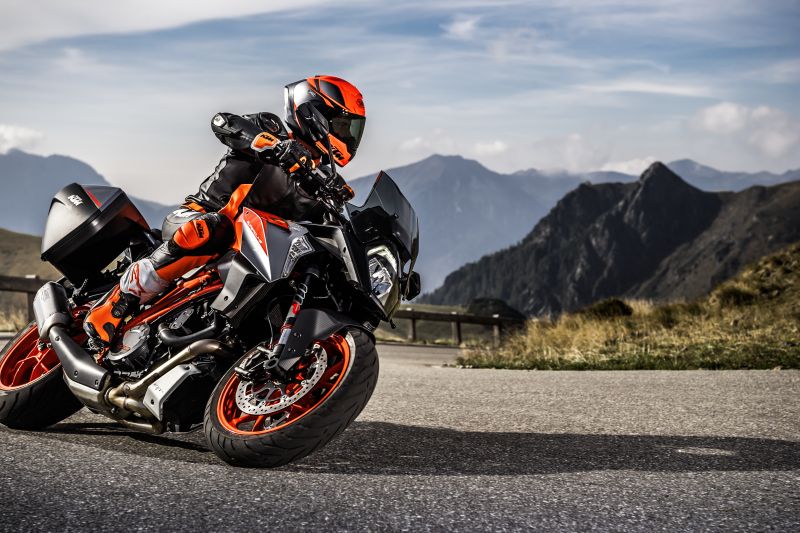 Channelling the ergonomics of a sports bike into the body of a touring motorcycle is bound to produce a beautiful machine, and sports tourers tend to be achingly aerodynamic and fierce in design. Looks are of course, entirely subjective, and will differ depending on the bike you choose. Due to the hybrid nature of the beast, the looks can vary greatly from bike the bike, meaning you can usually find something in the sports touring category that caters to your tastes.
If you're looking for a sleek design that takes all the punch from a sports bike bundled into a gorgeous package then look no further than the GT. The fierce, angular design splashed with classic KTM orange is sure to turn heads.
Technology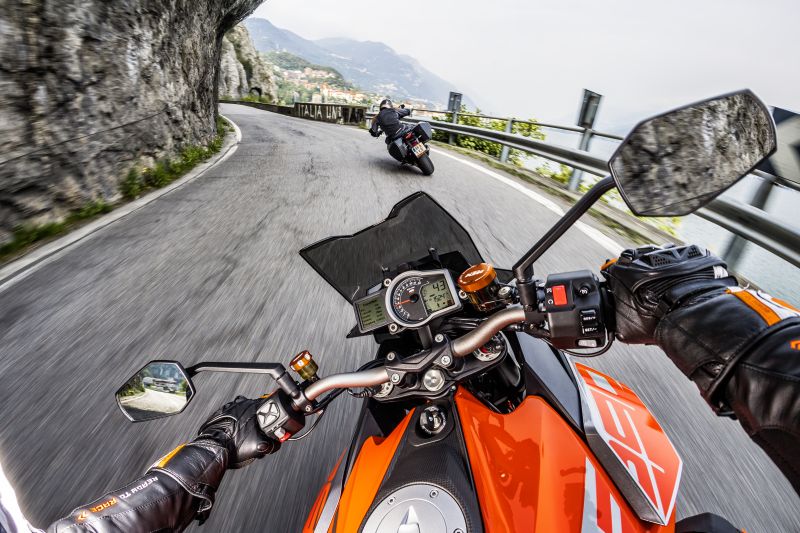 Sports tourers are often an amalgamation of all the best credentials from a manufacturer's previous sports and touring bikes, a bit like a 'best bits' montage. You'll find lots of snazzy features such as cornering ABS, traction control, GPS and shaft drive, to name a few.
To give you an idea, the GT offers riders a unique electronics package that includes semi-active suspension, rider modes, lean-angle sensitive electronics and a combined ABS for increased control and peace of mind. Heated grips come as standard, as does cruise control for long motorway rides.
Convinced yet?
If a sports tourer is next on your purchase list, and you like the sound of all the features listed here then you'll no doubt be in the market for a KTM 1290 Super Duke GT. In terms of sport touring motorcycles, it's our favourite here at ABR, and one ride with a few twisties thrown in will soon have you convinced too.