Motorcycling in the USA's Pacific North West may well conjure images of cruising along the Pacific Coast Highway soaking up glorious ocean views. However, venture off the black top and you'll discover some of the best off-road riding in the world.
Dirt riders in Oregon and Washington rave about the sublime singletrack, spectacular mountains and the sheer variety of riding terrain on offer. In fact, the calibre of dirt riding is so high and the trails so abundant, we reckon the Pacific North West could be the hottest enduro riding destination on the planet right now.
With this in mind, we teamed up with local biking experts Oregon Motorcycle Rental to bring you five reasons why riding off-road in the Pacific North West should jump straight to the top of your motorcycling bucket list.
But first of all, take a look at this incredible video starring Oregon Motorcycle Rental's Doug "Mack" McDonald. It's almost certain to make you want to book flights and join Doug and his team for some enduro thrills.
So, without further ado, here's why we reckon the Pacific North West of the USA should be your next destination for a motorcycle adventure.
It's big… Really big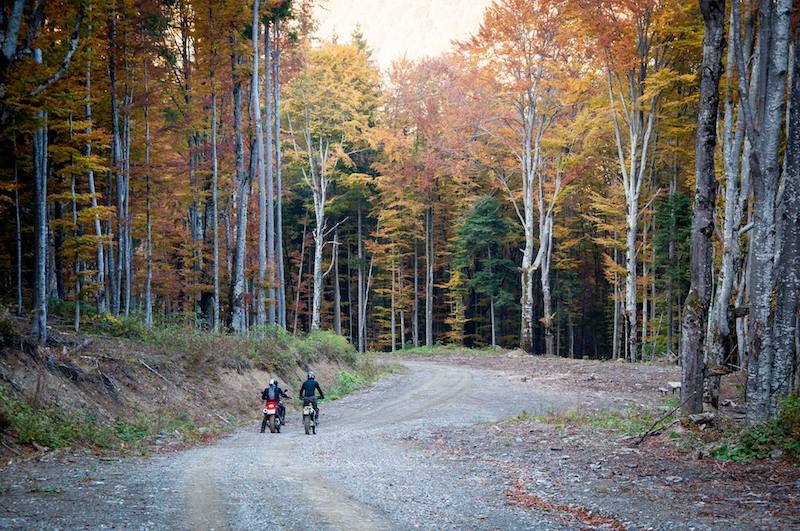 We love our green lanes here in the UK, but finding somewhere to ride off road legally near you can prove tricky, particularly if you're new to the world of trail riding. The fact that the number of green lanes in the UK continues to dwindle means access to good dirt riding won't get easier anytime soon.
With this in mind, the thought of being able to strike out into a vast wilderness riddled with an endless network of sublime trails to explore by motorcycle gets us rather excited. This is exactly what it's like to ride in Oregon and Washington. The combined size of these states in 273,312 square miles, which means you could fit the entire UK into them almost three times.
Of course, not all of that space is set aside for dirt riding, but there is an abundance of trails, many of which stretch for 50 miles or more, to get stuck into throughout the two states.
Outstanding trails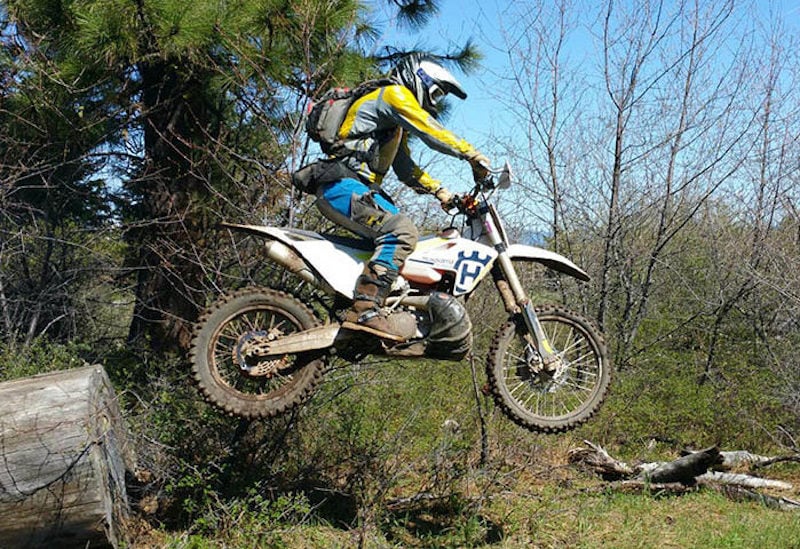 Not only do you get quantity, but you also get quality when it comes to riding trails in the Pacific North West. Whether you like tackling technical singletrack, fire roads, forest trails, or messing around in sand dunes, Oregon and Washington boast some of the finest riding in the world. Areas like the Oregon Coast, the Hood River, and the vast expanse of Washington State boast a wide variety of riding to suit all abilities, whether you're a newbie to the dirt or you're an established trail hero.
Oregon Motorcycle Rental offers off-road training and motorcycle clinics to help you get the most out of the world-class riding on offer.
Riding off-road is encouraged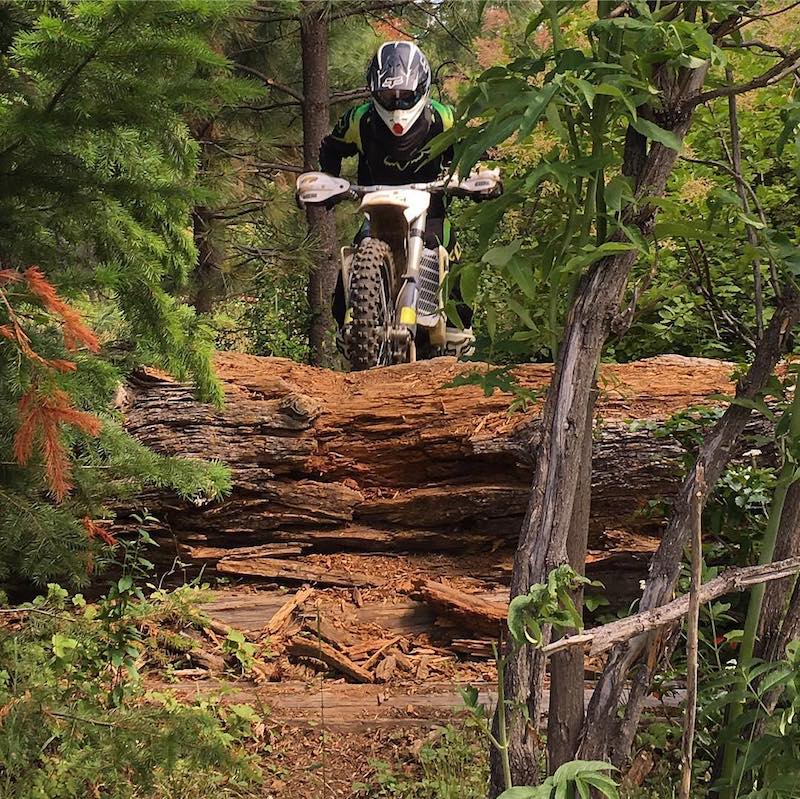 If you ride green lanes regularly in the UK, chances are you've been met with hostility from ramblers and dog walkers outraged you are taking part in a perfectly legal and acceptable leisure activity in the countryside (who else has been filmed on a camera phone by a rambler hiding behind a tree?).
You'll get no such reaction in the Pacific North West where riding a motorcycle off road is seen as a healthy activity to take part in and is actively encouraged. There are numerous clubs and organisations dedicated to encouraging people to ride, whether you are a dedicated racer or simply looking to explore off the beaten track.
The landscape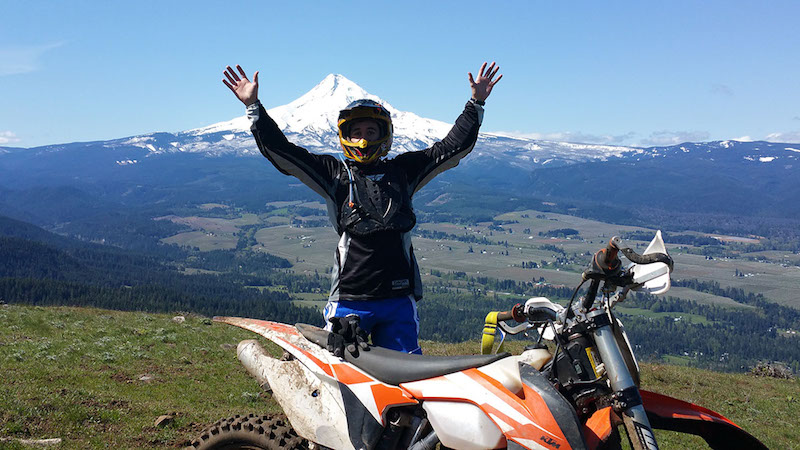 The Pacific North West is home to some of the most spectacular landscapes on Earth. The snowcapped mountains of the Cascades stand watch over vast forests dotted with mesmerising lakes. This part of the world showcases nature at its grandest and there is no better way to explore it than by carving your way through it on a motorcycle.
You've got friends to show you around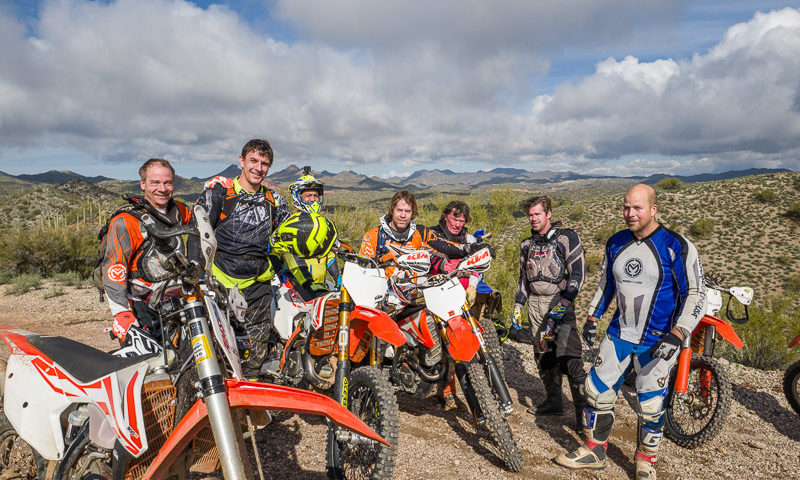 With thousands of miles of world class trails to explore, venturing off road in the Pacific North West may seem rather daunting, but fear not. The good folks at Oregon Motorcycle Rental have been helping bikers get the most out of a visit to this trail riding mecca for years. Whether you simply want to rent a bike, take part in some off-road training, or explore the singletrack with an experienced guide, Oregon Motorcycle Rental has got you covered.
The company, based in Hood River, Oregon, offers motorcycle training from beginner to expert in one-on-one sessions or in groups on the latest model Husqvarna and KTM bikes. All riding gear is included.
As well as teaching you the basics such as riding ergonomics and techniques, the instructors will also help you understand trail knowledge, including navigation, and help you nail tricks to take your riding to the next level. Think, pivot turns, log hopping, and switchback mastery.
Bike rental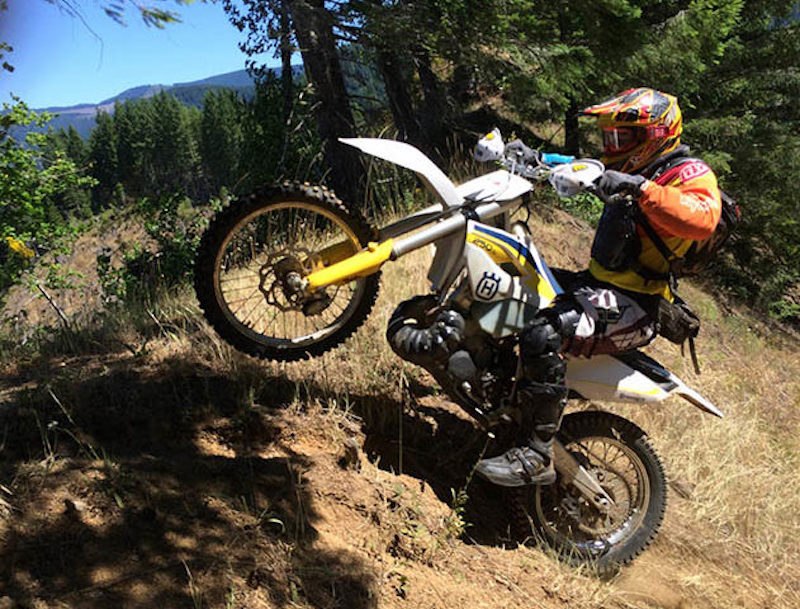 Oregon Motorcycle Rental offers the latest KTM and Husqvarna dirt bikes with plenty of upgrades to ensure you get the most out of the trails. Prices include riding gear, petrol, lunch and an experienced trail guide. All bikes are prepared and taken to and from the trail head so all you need to do is turn up and ride.
Arizona Dirt Bike Rentals
The team behind Oregon Motorcycle Rental also offers bike rental and guided singletrack tours in Arizona. Perfect it you want to escape the winter and indulge in some spectacular riding in the sunshine. Find out more at the Arizona Dirt Bike Rentals website.