The US is one heck of a mighty beast that offers adventure riders countless epic riding locations. From the vast and burnt red canyons of Utah and the ruggedness of New Mexico, to the impressive mountain passes of Colorado, there's so much to see and do in the USA that you'll struggle to fit it all into the one trip.
To help narrow things down a bit, we teamed up with the fine folks at Colorado Motorcycle Adventures, who are experts when it comes to exploring the continent by two wheels, to check out four locations in the USA that you need to ride before you die.
1. Rocky Mountains, Colorado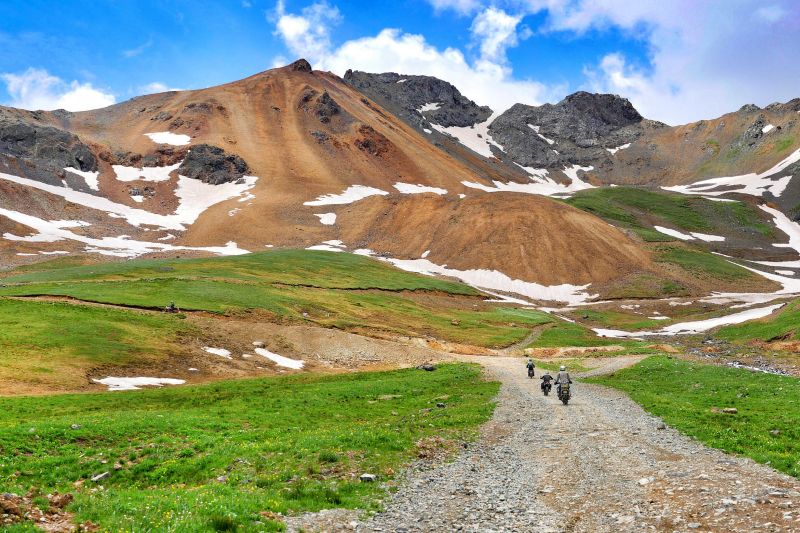 The Rocky Mountains in Colorado is a pristine paradise for adventure riders, with countless mountain passes snaking through the impressive scenery which will see you reach heights of over 3,000 metres. As you can imagine, the higher you ride, the more breathtaking the scenery becomes. Once you reach the top of any of these spectacular passes you'll have no option but to park the bike up and just gawp with your jaw placed firmly on the floor for a while – you don't forget views as good as this in a hurry.
2. Continental Divide Single Track Trail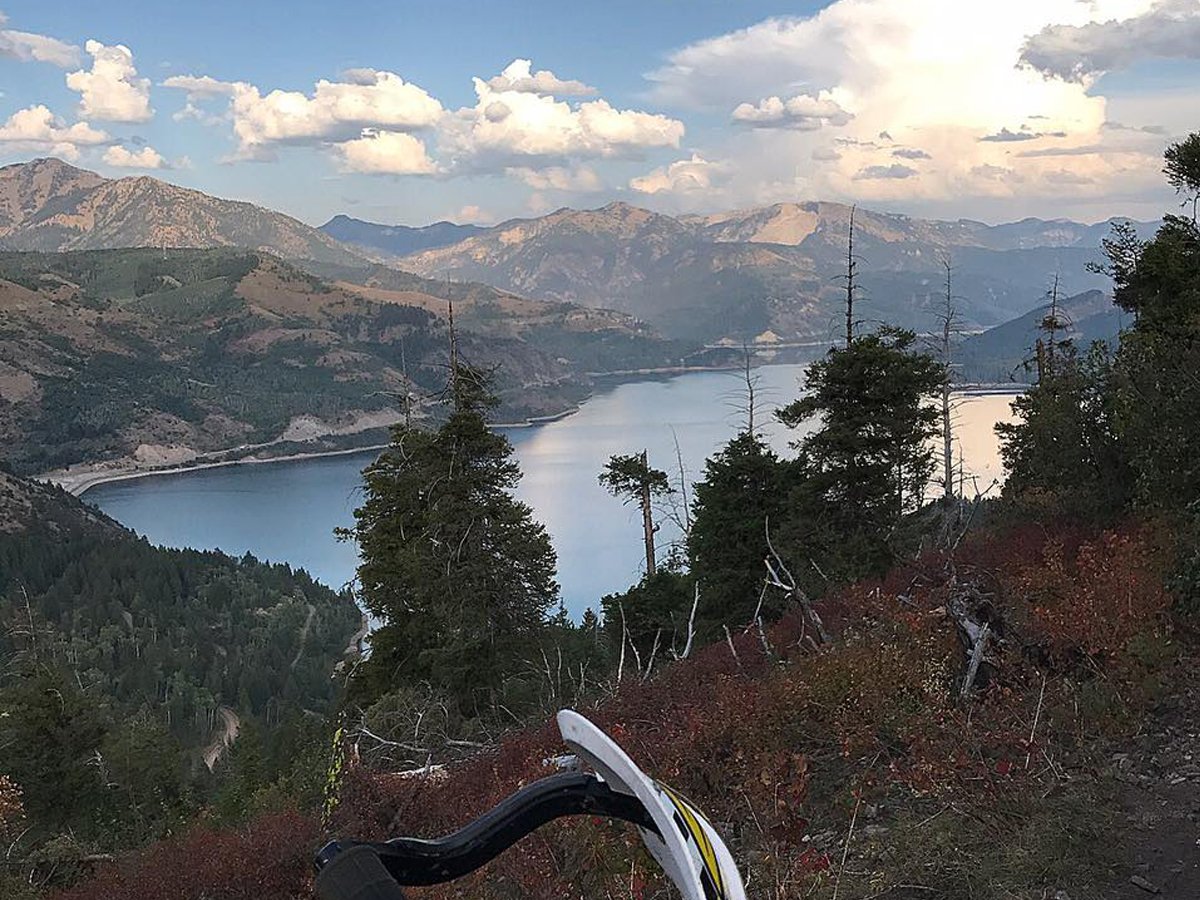 Fancy yourself a challenge? If you love tackling gnarly terrain, then the Colorado section of the Continental Divide Single Track Trail is the one for you. Be warned, it's not for the faint hearted. This trail is of adrenaline-pumping elevation, offers unrivaled mountainous charm and offers a pristine single track. The route takes you through sublime scenery and will see you riding through the stunning Arapahoe National Forest, past Steamboat Springs, traversing the Backside Mountains and exploring picturesque trails alongside gorgeous rivers. A ride through this thrilling section of Colorado will leave you breathless and gasping for more.
Discover the most epic riding locations from across the world
In each issue of Adventure Bike Rider magazine we feature stunning travel features from across the globe, as well as riding masterclasses, the hottest gear in the motorcycling world, bike reviews and much more. You can read them all online by signing up to the digital library, which gives you access to the latest issue of ABR, as well as a decade's worth of back issues.
At the moment you can save 50% off your subscription with the code SUMMERSAVE50 at checkout, so sign up here soon to take advantage of this great saving. Ride safe!
3. New Mexico Backcountry Discovery Route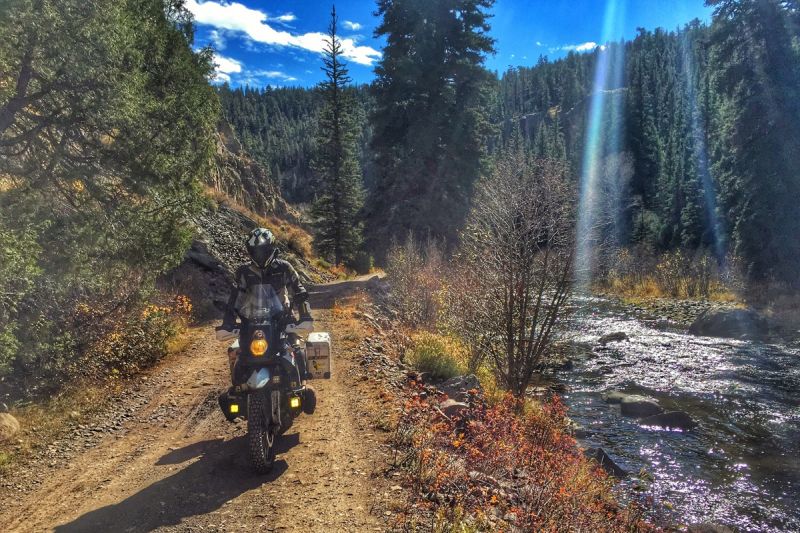 If you're a lover of exploring mixed terrain on a motorcycle adventure, then New Mexico is going to have that throttle hand of your twitching with pure excitement. Embrace the thrill of riding the area's rugged dirt tracks, satisfying river crossings, challenging sand and gravel roads, and awesome asphalt. Not only this, but there are incredible canyons, mountains, forests, and wildlife to admire as you ride. There's no doubt that a motorcycle adventure in New Mexico will have you smiling from ear to ear underneath that helmet of yours.
4. Utah Backcountry Discovery Route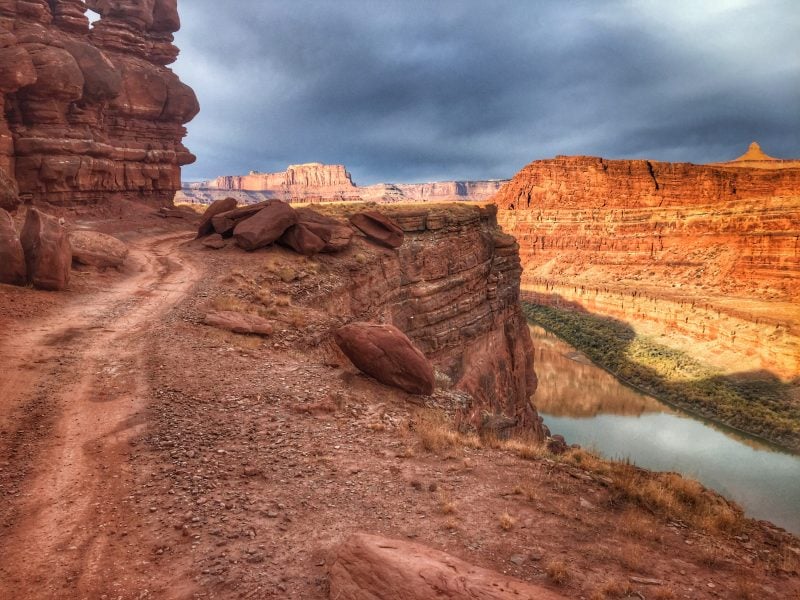 Exceptional mountain trails, dramatic red rock formations, rich forests and exciting desert tracks, Utah's diverse terrain really does seem to offer it all. Sand, dirt, water, hills, asphalt and gravel – you name it, it's got it. Not only is Utah incredibly diverse, but the area also offers plenty of challenging riding for you to really get your teeth stuck into. This Backcountry Discovery Route gives riders sensational sights such as Unita National Forest, Monument Valley and Moab – famous for being an off-road paradise. With so much diversity on offer, a motorcycling trip to Utah is like many fantastic adventures consolidated into one.
5. Bonus round; your very own custom ride

If none of those incredible options got you going, then why not let the fine folks at Colorado Motorcycle Adventures create a completely custom route just for you. They know the American West and can put together a ride that will stick with you for the rest of your life. Want a mix of backcountry dirt and mountain twistys? How about four days of rip-your-arms-off single track? Or perhaps a seven-day leisure ride in the scenic high country is more your style? Whatever you fancy, they can design a custom ride that'll be right up your street.
Want to ride these fantastic USA riding locations?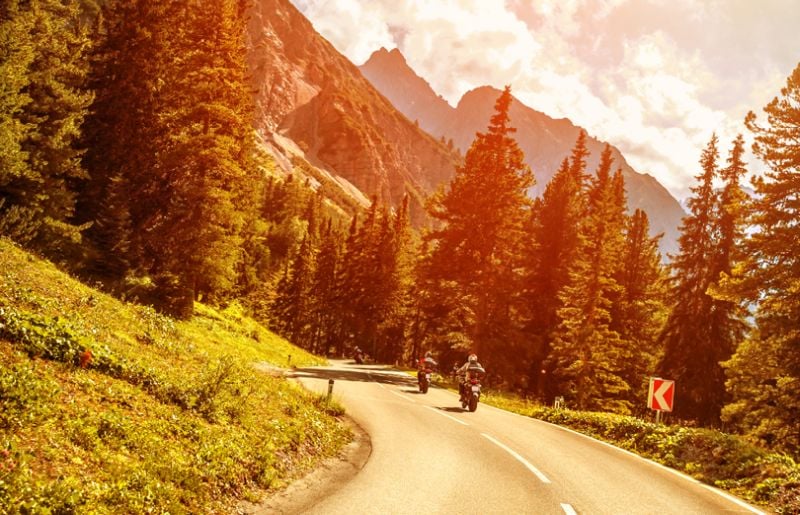 Colorado Motorcycle Adventures is a premium touring company with a wealth of experience under their textiles. The company offers unforgettable adventures in the USA, including all of the routes that we've outlined above. Whether you want to tackle a self-guided tour on one of their high-quality rental bikes (such as KTM, Ducati, BMW, Honda and Husqvarna) or you'd like the knowledge and support of one of their friendly and experienced guides, Colorado Motorcycle Adventures has the perfect tour for you. 
The company can also create custom rides and self-guided tours for individuals or groups for any type of riding, in an of their serviced areas – Colorado, New Mexico, Utah, Arizona, Wyoming, southern California and Nevada. They also offer fantastic extras such as motorcycle storage, airport transfers, full maintenance and repairs, and have a full customer lounge so riders can take a shower and clean up after their ride before heading to the airport. 
Whatever trip you choose with Colorado Motorcycle Adventures, they strive to make folks feel valued, with every single one of their needs met – even before they express it. The high-level of customer satisfaction and the incredible services they offer will make sure your adventure is one you'll never forget – for all the right reasons!
To browse the full range of tours available or to find out more about the company, head over to the Colorado Motorcycle Adventures website.