There's something the cowboys, gunslingers, and gold prospectors of the old Wild West had in common with today's motorcyclists – a thirst for freedom. The freedom to roam and explore, in search of what lay beyond the horizon.
And the Wild West is an easy place to roam free. The sheer scale of the landscape means you could ride for days and barely see another soul.
Perhaps that's why us Brits love riding in America so much. Back home it can feel impossible to travel more than an hour or two without hitting a traffic jam.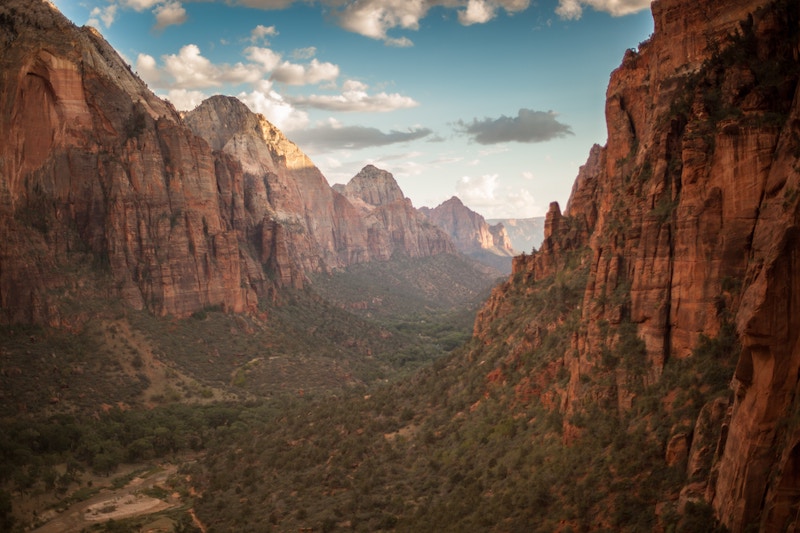 However, strike out across the Arizona badlands, or the desert and canyons of Utah and Colorado, and you can immerse yourself in a state of uninterrupted motorcycling zen. Add the iconic soundtrack of an air-cooled Harley-Davidson V-twin to that scene and you've got an experience boyhood dreams are made of.
It seems plenty of us bikers in Europe share the dream to motorcycle the American West, that is according to UK-based tour company Adventures in Arizona. Each year the company runs a series of popular tours for groups of UK and wider European riders, fulfilling their dream to ride a Harley through this spectacular country.
So, if you've been dreaming of embarking on a motorcycle tour in the USA but you've never taken the plunge, this list of iconic roads waiting to be ridden in the Wild West may well have you packing your bags for the adventure of a lifetime.
Monument Valley, Arizona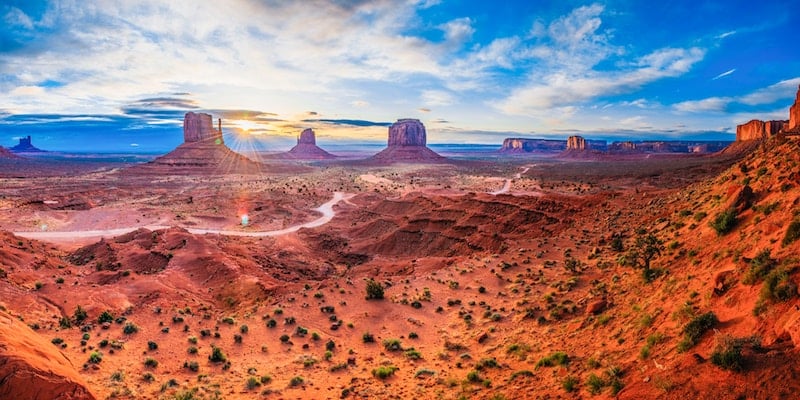 The American West is littered with iconic landscapes but arguably the most famous of them all is Monument Valley. Movie fans will likely feel a strong sense of déjà vu riding through this area's towering sandstone rock formations, which have been used as the backdrop for countless films including The Searchers, Easy Rider, Back to the Future III and The Lone Ranger.
The fact Monument Valley is one of the most photographed landscapes on earth has made it star in its own right. And, while they say you should never meet your heroes, this dramatic landscape is an exception to that rule. You'll feel like you're in your own movie as you take in breathtaking views of this barren but beautiful land from the seat of your motorcycle. It's an experience you'll never forget.
If you're in the area, don't miss the Valley of the Gods, which is just a few miles north of Monument Valley. It's a lesser-visited location that features equally impressive sandstone buttes, and there's a wonderful dirt road that takes you right underneath their formidable walls.
Zion National Park, Utah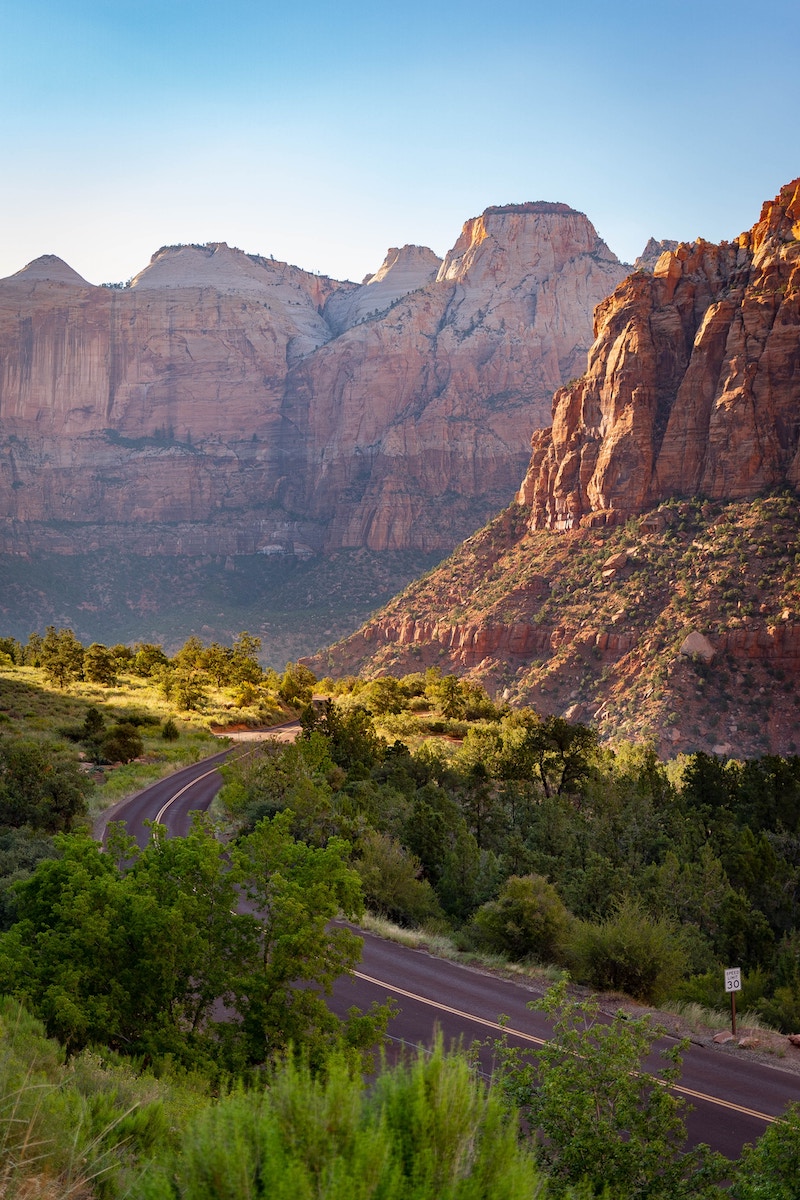 The roads that transport you through Zion National Park rank among the most spectacular in the USA. An orgy of geological wonders surround you as you carve through an ancient landscape, seemingly untouched for millions of years by anything apart from the erosional forces of wind, ice and water.
The main road through the park is the 12-mile Zion-Mount Carmel Highway. As it twists and turns, you can't help but marvel at the towering rock faces, caves and canyons that make up this ancient land. It is a spectacular ride.
Pikes Peak, Colorado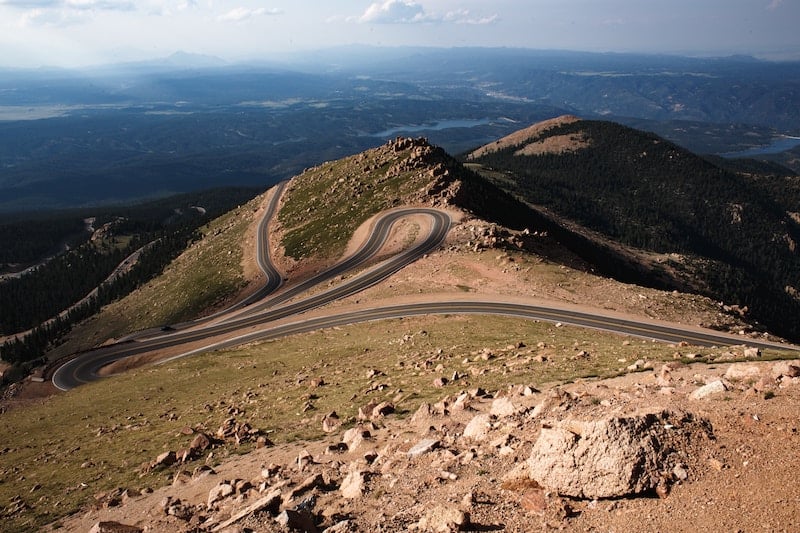 Featuring 156 turns spread over 12.42 miles, Pikes Peak is the stuff of motorcycling myth and legend. As the location for the annual Pikes Peak International Hill Climb, this wriggling stretch of road climbs to a height of 4,302m.
While the professionals compete to make death-defying ascents in record time (the current motorcycle records stands at nine minutes and 44 seconds), we much prefer slowing the pace and enjoying what is one of the world's great motorcycling roads.
Million Dollar Highway, Colorado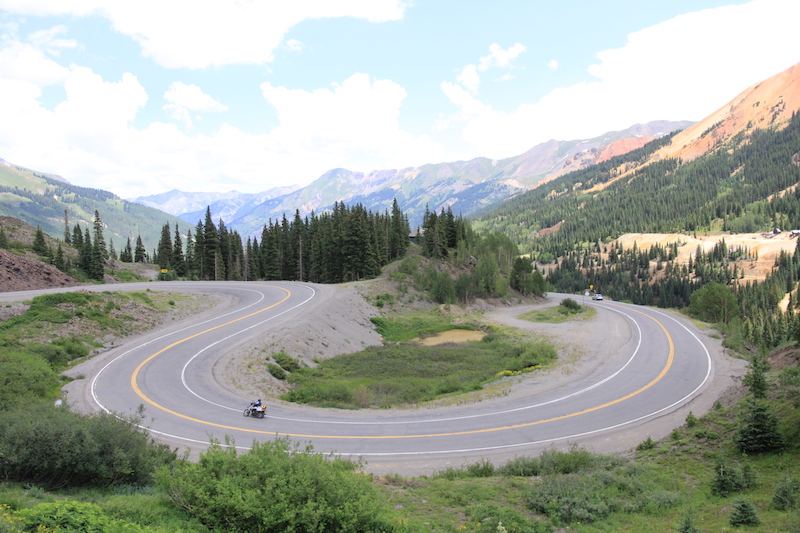 There's a good reason you'll see Colorado's Million Dollar Highway listed in so many 'top 10 lists' of the world's best roads. It's one of the most scenic and enjoyable rides in the USA, if not the world.
Jaw-dropping views from roads etched into hillsides are commonplace, along with silky smooth tarmac, sweeping bends, switchbacks and writhing climbs contorting their way over mountain tops . Motorcycle the American West yourself and see if this road lives up to the hype (we're certain it will).
Las Vegas, Nevada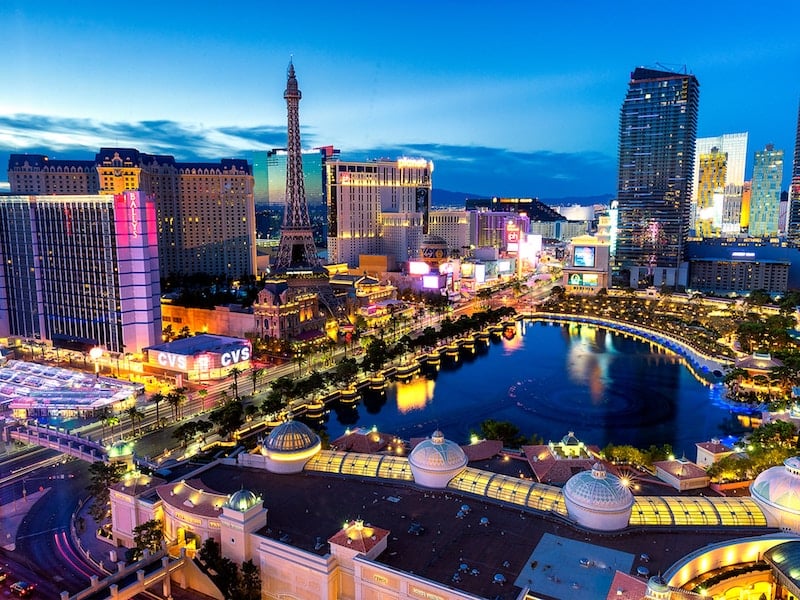 After a few days on the road, indulging in the hedonistic delights of Sin City is the perfect way to blow off some steam. Before you leave your bike in a hotel parking lot overnight, make sure you ride the Las Vegas Strip at night.
The Strip is by far the shortest road on this list and may seem at odds with the majestic highways we've described above. However, the Las Vegas Strip is one of the most iconic stretches of road in the world and played a fundamental role in the history of the famous gambling town. You'll feel like you're living your own slice of Americana cruising through this neon world after the sun goes down.
Adventures in Arizona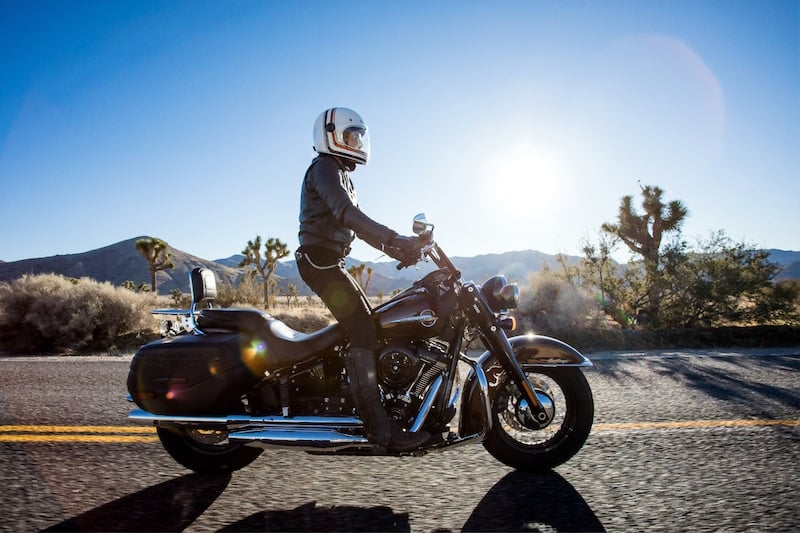 If you're itching to ride these iconic roads and motorcycle the American West then we'd recommend getting in touch with the good folks at Adventures in Arizona. They are experts in organising and leading guided tours in the Southwestern USA, including through Arizona, Nevada, and Colorado.
The team specialise in guided tours on Harley-Davidson motorcycles, organising every aspect of your journey so you can sit back and enjoy the ride.
Motorcycle the American West on a Harley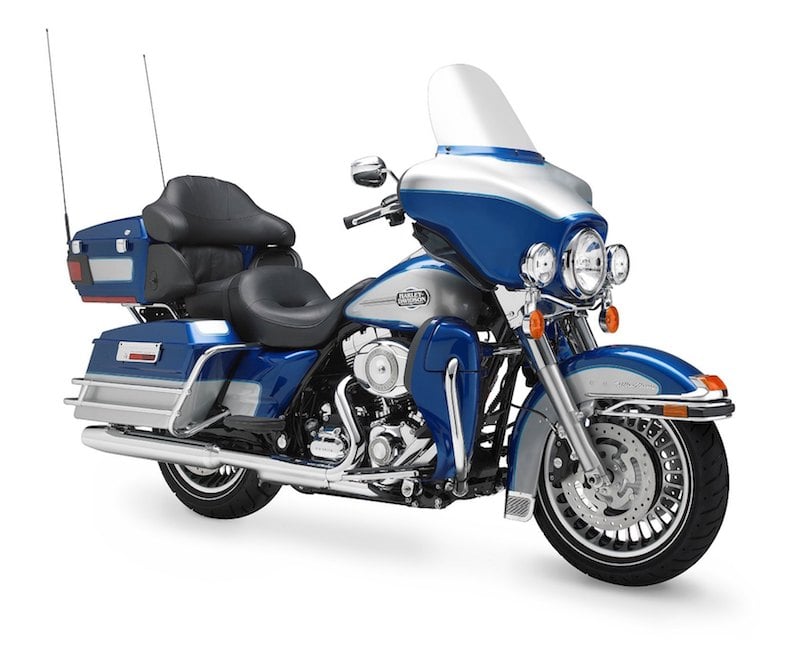 While we live by the mantra 'it's not about the bike, it's about the rider', there is something about riding a Harley-Davidson in the American West that just feels right. That's why motorcycle tour company Adventures in Arizona decided to solely use Harleys on its tours.
It's a motorcycle deeply embedded in America culture, having played its own role in shaping the history of this relatively young and vibrant country. I can't think a better way of rekindling a little of that Wild West frontier spirit than riding a Harley across the American West.