Leaving the tarmac behind and exploring off road is one of the most enjoyable things you can do on two wheels, but it can be tricky finding legal places to ride. That's especially true here in the UK where navigating the nation's myriad of green lanes can seem a daunting task, especially if you're a new to trail riding.
This is why we were so intrigued to discover the Carpe Iter navigation system, a rugged SatNav designed to guide you off the beaten track, whether you're greenlaning in the UK or adventuring around the globe.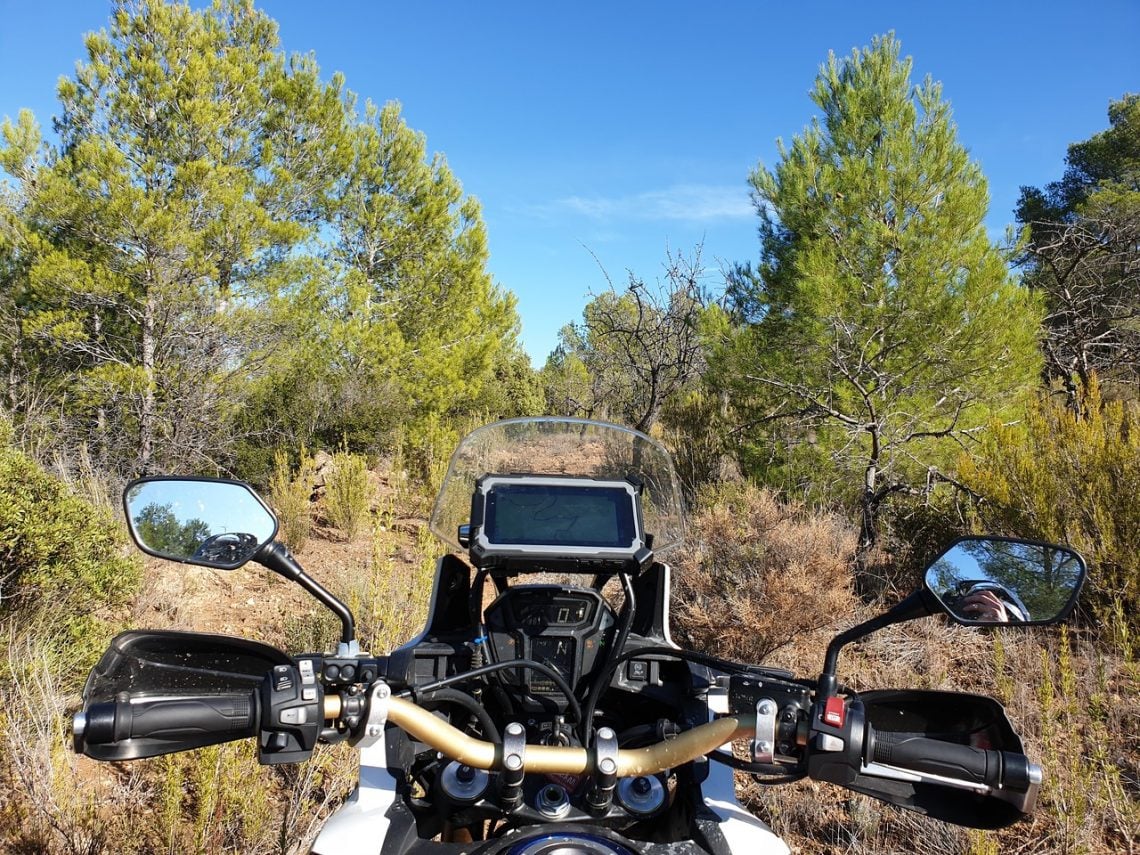 The most rugged navigation system around?
The Carpe Iter is an Android tablet with a tough, waterproof shell to make it one of the most rugged SatNav systems we've ever seen, which looks certain to survive guaranteed multiple muddy drops of your bike. The shell is the very body of the device, meaning the CI is not simply a case over a tablet, a combination that can encourage overheating in higher temperatures. To keep the tablet secure while you're on the go the CI Holder mounts to your handlebars, it also allows the tablet to be locked in to avoid opportunistic snatch and grab thefts. The Holder can be wired in to charge off your bike if the 6-10 hour battery life (under constant use) isn't quite enough for your planned excursions.
The seven-inch touchscreen device attaches to your handlebars using a Dakar-esque mount and it's easy to read while riding along and in bright sunshine. While you can use the screen with touchscreen gloves, we all know that on the trail while wet and muddy this can prove easier said than done.
To counter this the programmable CI Control allows you to navigate the tablet while keeping your hands on the handlebars, with two buttons and a four direction toggle stick with centre click within thumb reach. The ability to use the Control to zoom in when navigating tricky lanes around smaller towns and villages, and then zoom out again when on the open road makes the Carpe Iter just that bit more user friendly in comparison to competitors.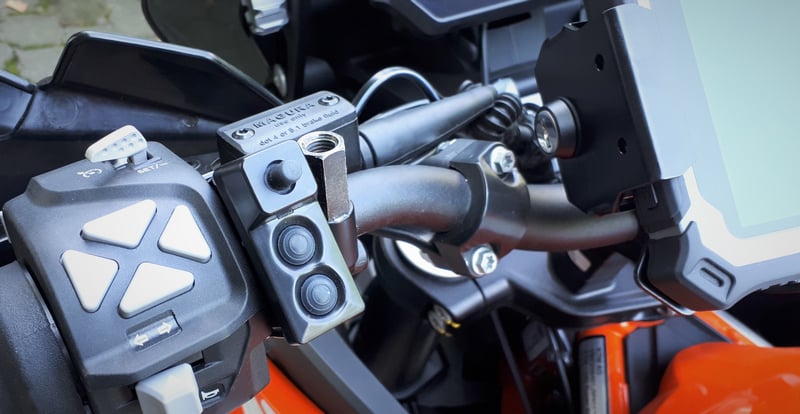 The Carpe Iter supports most map applications but champions Locus Map Pro, a specialist in adventure style navigation, to get you out on unpaved roads with minimal effort. With offline maps available, you'll never get lost, and if you're feeling adventurous, numerous North American and European maps make it an ideal partner for those heading further afield.
Keep your phone out of harm's way
If you'd prefer to leave your thousand-pound smart phone at home when tackling river crossings, you can slot your SIM card into the Carpe Iter and use it as a phone. On the safety front, a large SOS button on top of the tablet allows you to quickly make calls to an emergency number and Bluetooth connectivity means you can connect the tablet to your intercom.
For riders looking to explore green lanes at home or on the continent, the Carpe Iter is well worth a look. Leave it to find you roads to ride and save your energy for staying upright in the mud!
To find out more about the Carpe Iter and Holder check out their website: https://carpe-iter.com/