Twenty-two-year-old Henry Crew has today set off on a Ducati Scrambler Desert Sled in an attempt to break the record for the youngest person to ride around the world. The ride will see him cover 35,000 miles in the name of men's health, raising funds and awareness for the Movember Foundation. He hopes his epic 35-country adventure will break the existing Guinness World Record to become the youngest person to circumnavigate the world by motorcycle.
Having suffered with mental health struggles himself and having lost three friends to suicide, Henry hopes to raise £1 for every mile, totalling £35,000, and this will go towards research and support programs designed for prostate cancer, testicular cancer, men's mental health and suicide prevention.
In order to break the world record, Henry will need to be back in the UK by Friday 10 May 2019, and the challenge will take approximately 13 months to complete.
To break the record, Henry must oblige by certain rules for the record to be authenticated. In total, he must travel more than 24,500 miles and reach specific destinations on opposite sides of the planet.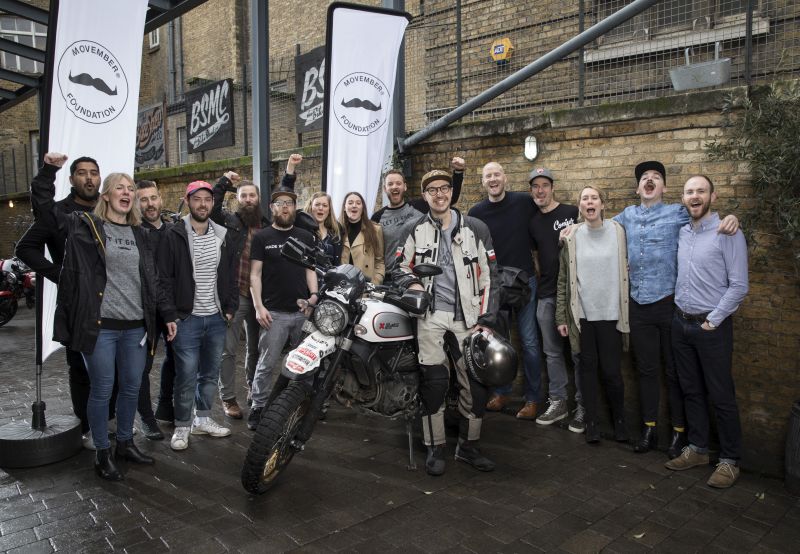 Photo: Context Films
Henry, who began his adventure today at the Bike Shed Motorcycle Club in Shoreditch said: "I have been planning this journey for eight months and can't think of a better charity partner for this trip than Movember.
"Not only have they created a great community which has existing connections with motorcycles, but they also fight for causes which are close to my heart – specifically mental health."
Talking about his own experiences, he went on to say: "I have had my own struggles with mental health, particularly during my time at university and have also experienced a scary amount of mental health issues within my friendship group."
The Movember Foundation is currently the leading global organisation that is committed to changing the face of men's health. Owen Sharp, CEO of the foundation, said: "We are incredibly honoured and excited that Henry is taking on this momentous adventure for Movember.
"In the UK, on average, 12 men a day lose their lives to suicide. That is unacceptable. Henry's challenge will raise much-needed funds to help us stop men dying too young."
Henry's ride has even caught the eye of Charley Boorman, himself a Movember ambassador: "It's amazing to see a young guy like Henry take on such a massive expedition on his own," he said.
"Knowing first-hand how challenging these adventures are with a mate alongside you, I have nothing but respect and admiration for Henry."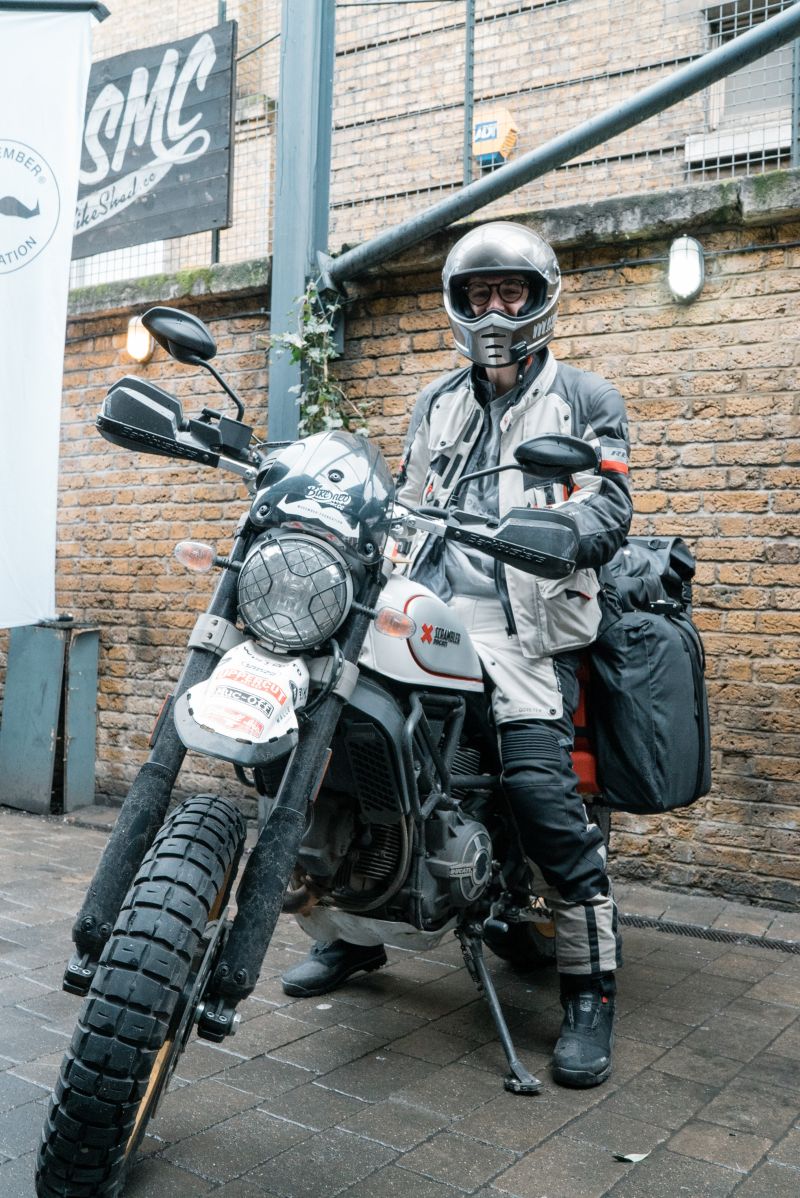 Photo: Context Films
Henry will be riding a Ducati Scrambler Desert Sled, donated to him by Ducati UK. Moved by Henry's story and ambition, Ducati felt obliged and excited to team up with the rider and help him achieve his goals.
Tim Maccabee, Managing Director of Ducati UK said: "Henry collected his Ducati Scrambler Desert Sled recently for this epic journey and we wish him the best of luck.
"He has picked the perfect bike for his adventure and we hope that the Desert Sled becomes a valuable partner in his round the world trip."
Expressing nothing but delight, he went on to add: "We are honoured to be part of the project, helping Henry to raise money for a great cause."
Henry, who has been riding motorbikes for over three years, will be taking on six continents in an epic route he's etched out himself. Starting in England, he'll travel through Europe passing Switzerland, Ukraine and Russia before heading down into Asia through Kazakhstan. His Asian venture crosses India, Thailand and Singapore, where he then changes for Australia.
From then, it's a direct route from Chile, up through South and Central America before he reaches Mexico and the USA. Morocco, Spain and France are his final three tests before his much-welcomed arrival back in the UK.
Adventure Bike Rider wishes Henry the best of luck in completing this incredibly inspirational feat.
If you would like to follow Henry on his epic adventure across the globe, you can follow him via his website or his Instagram.