Where: Victoria, Australia
Length: 151 miles
Built: 1932
Stretching for 151 miles, Great Ocean Road is one of the most popular routes in Australia. While this means it can be a bit of a tourist trap, the incredible coastal scenery certainly does its best to make up for it.
The road lines part of the south-eastern coast of Australia, starting and finishing at the Victorian cities of Torquay and Allansford. Along the way it passes an incredible range of terrain including pristine rainforests, picture-perfect beaches and dramatic limestone and sandstone cliffs.
Highlights along the way include remarkable rock formations including London Arch, The Grotto and the famously dramatic Twelve Apostles. With quaint towns, untouched beaches and jaw-dropping cliffs also lining the route, there are ample places to stop for a break or an overnight rest.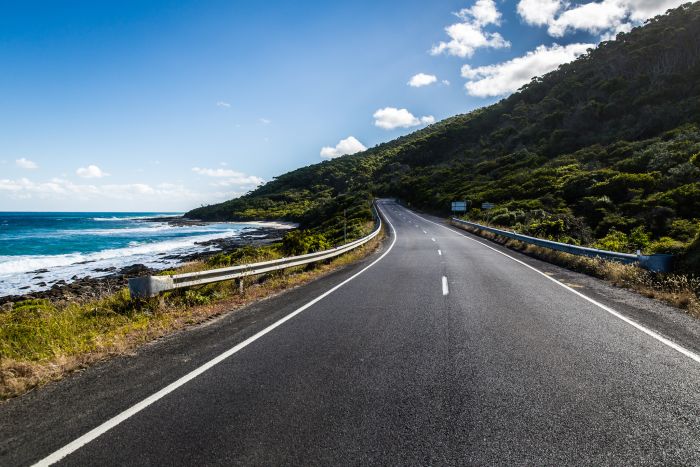 Photo: Dawolf-
For all of its winning attributes, Great Ocean Road does have its setbacks. As a popular tourist destination it can suffer from congestion, especially in the summer. Likewise, the road is privy to speed limits ranging between 60-100kph (37-62mph) which are often heavily policed, so make sure you've got an eye on the speedo.
Though with that said, this road is best enjoyed at a slower pace. It is one of the most spectacular coastal roads in Australia, and maybe even the world, so you'd do well to take it easy while soaking up the views.
That's not to say it's no fun to ride. If you catch the road on a quiet day you'll certainly enjoy the twists, turns and long sweeping bends as the road rises and falls. But ultimately, it's the landscape that makes this road so worth a look. Just watch out when the road closely skirts the coast as there is often an incredibly steep drop off that you do not want to get friendly with.
Although it's a relatively short road, you'd do well to break it up over a few days to get the best out of it. There are plenty of motels, campsites and hostels lining the route with options suiting all budget types. This not only allows you to soak up the towns, beaches, rainforests and wildlife, but it also means you'll not be disappointed if one day the heavens open.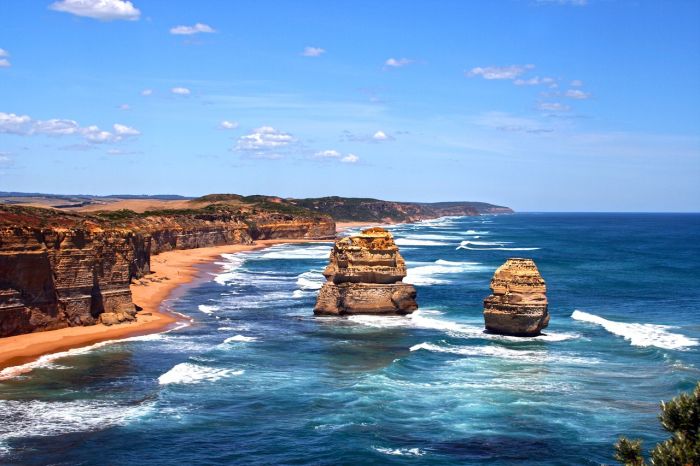 The closest city is Melbourne (just 62 miles away), and the road makes a great side trip for anyone visiting the city. Pack some camping gear, a camera and a couple of beers and you certainly won't forget it in a hurry.
Great Ocean Road fast facts
The road was constructed between 1919 and 1932 by roughly 3,000 returning soldiers who saw service in First World War.
It has been dedicated to soldiers that were killed in the First World War making it the world's largest war memorial.
In 1962, the Tourist Development Authority deemed the road to be one of the world's great scenic roads.
The Victorian Police motor school used the road as a training ground around 1966.
A network of walking trails follows the coastline near to the road for roughly 64 miles between Apollo Bay and the 12 Apostles.
Occasionally, parts of the road have to be closed due to rockfall and wildfires.
World of BMW
With BMW Motorrad, owning a motorcycle is just the beginning. Ably assisted by its partners, BMW offers a truly comprehensive range of activities, training, travel and adventures for owners and enthusiasts to experience. Put simply, World of BMW is your passport to adventure. For more 'go and ride' inspiration visit www.worldofbmw.com.