Located in the heart of the Pennines, Grasshill Causeway is the highest legal through-road in the UK. While the route is tarmacked in places, for the most part it is a rough and rocky, yet fairly easy green lane, which affords gorgeous views of the surrounding hills.
The route starts in the village of Ireshopeburn and takes you in a southerly direction to the Teesdale Valley. At the high point of the route you will be rewarded with brilliant panoramic views of the surrounding countryside. It's also big adventure bike friendly if you're a fairly competent ride and the weather is good.
Grasshill Causeway details
Location: The Pennines
Start and finishs points: Ireshopeburn; Harwood (B6277)
Length: 5 miles
Elevation: 674m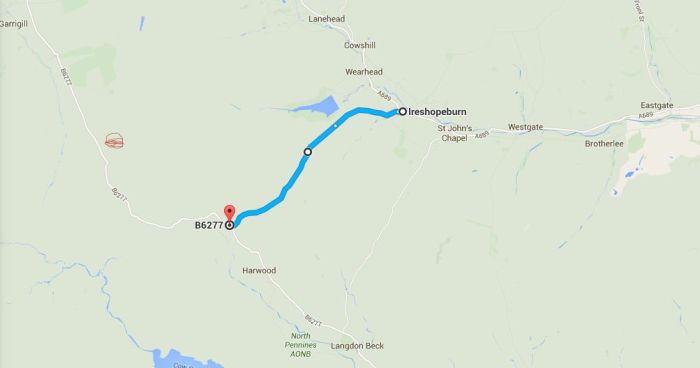 Wherever the road takes you…
Dunlop TrailSmart tyres have been designed to take you where other road tyres cannot. With inspiration from the company's market-leading Trailmax TR91, the groove pattern provides superior grip in all conditions, dynamic handling and a high level of feedback for precise steering.
As well as optimum on-road performance, TrailSmart allows the more adventurous ride to push on where paved roads end and gravel trails begin, like Grasshill Causeway. Find out more at www.dunlopmotorcycle.co.uk.