Set in the heart of the Yorkshire Dales, Buttertubs Pass runs from Hawes northwards to Thwaite. Although the pass is shorter than many others, it is still a great ride and one that is worth ticking off the list.
Riders will be treated to over six miles of tight, winding roads that traverse steep drop-offs with some truly spectacular views along the way. In fact, Jeremy once called it Britain's "only truly spectacular road" and despite what your opinion of the man may be, he has certainly seen a few roads in his time.
Despite this stretch of B road only being six miles long, you'll be in for a much longer ride if coming from the A1 or M6 along the A684 which itself is a great road to ride along.
The name of the pass comes from the large limestone holes nearby that have been formed by the rock face. It is thought that farmers would store their butter in them on hot days while on the way to market, hence the name.
How to do it
The road can be found in the heart of the Yorkshire Dales meaning it's not the easiest pass to go to by any stretch of the imagination. We recommend incorporating it into a larger route throughout the area to make the most of the day.
Unless you live locally you'll probably be coming to the road via the A1 in the east or the M6 in the west. For those travelling along the M6 you will need to get off at junction 37 and take the A684 eastbound until you reach Hawes which will form the start or end point of the pass.
Likewise, those of you using the A1 will want to get off at junction 51 and take the A684 too, only this time you'll be going west. Those that want to stay and explore the area can do so by basing themselves in Hawes where there is a hostel, campsite and most importantly, a pub!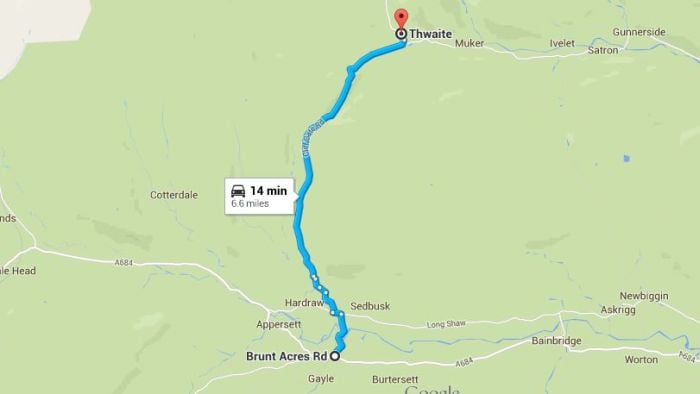 Want to make sure you are kept up to date with all the latest adventure bike features and reviews? Click here to find out how you can get your hands on all new issues and the complete back catalogue of Adventure Bike Rider magazine.