Widely regarded as one of the world's most spectacular strips of tarmac, the hairline road which wraps around Tianmen Mountain for over six miles is one of those rides that should be on every biker's bucket list.
In fact, Tianmen Mountain Road, situated in Tianmen National Park, China, could even be one of the world's seven wonders.
Far from an easy route, the steep terrain coupled with over 99 sharp turns and vertical drops are sure to make for a white-knuckle ride. It certainly makes San Francisco's Lombard Street look like a breeze. Just make sure you test your brakes beforehand.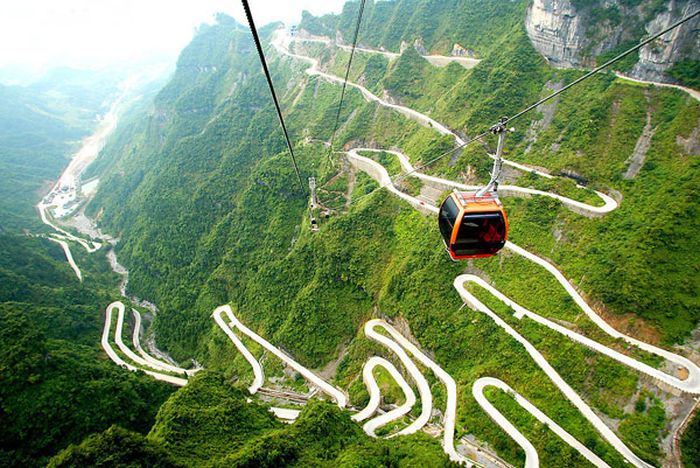 Reminiscent of the Great Wall of China, the snake-like path which leads to the mountain's summit, is extremely sacred in Chinese culture. Supposedly, the Chinese believe that the 99 sharp bends symbolise the nine palaces in heaven.
At the summit is you'll find Tianmen Cave, otherwise known as 'Heaven's Door' and the 'Stairway to Heaven', a 30m hole that has eroded between two peaks resulting in a huge doorway in the cliff face.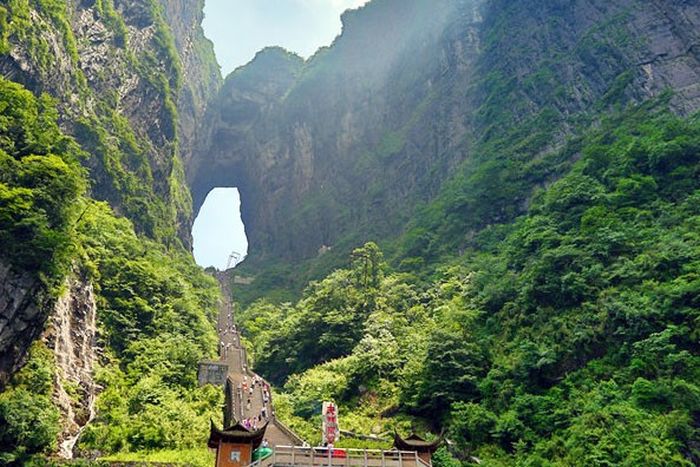 Russian daredevils, Ratmir Nagimianov and Gleb Vorevodin, decided to take an alternative route. They wanted to get a birds-eye view of the road and regardless of being banned two days before the attempt, they dodged authorities, donned their wingsuits and continued with their plans.
Jumping from 1,400m, they soared around the mountain, glided alongside the cable cars and steered along the winding road beneath them. Despite a few close calls, the daredevils managed to capture this breathtaking view and land safely.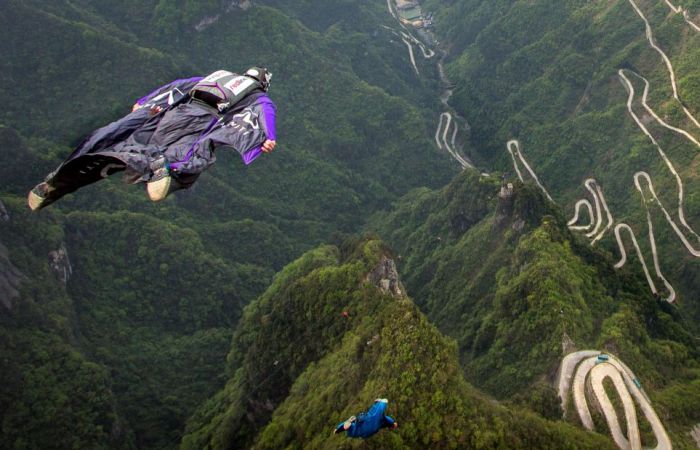 So what do you think? Fancy having a go on this road? Let us know on Facebook, Twitter or in the comments below.