Travelling between Cheddar and Ashwick, the B3135 may be short at only 14 miles, but it certainly has a lot to offer. Perhaps one of the best things about this road is the fact that it offers such a huge range of riding in such a short distance.
You'll be tested on the road while it snakes around the gorge with tight bends and narrow sections thanks to the natural obstacles that lie in the way. This section requires a fair amount of concentration but it also offers some really unique and spectacular scenery as you work your way around the cliffs.
As the road progresses it becomes less taxing with far fewer tight bends. Instead it gives way to softer bends, the landscape opens out and you have a chance to admire the stunning countryside that surrounds you. As you get further along the B3135, you are well and truly past the hairpins of before and you are now blessed with sweeping bends allowing you to put the power down more.
This road really does offer an enjoyable experience with a variety of scenery and challenges. It's one that will be thoroughly enjoyed by a pillion too as they will have plenty of views to gaze at. One word of warning though, this road can get fairly busy with tourist traffic, so try it out of season and avoid rush our!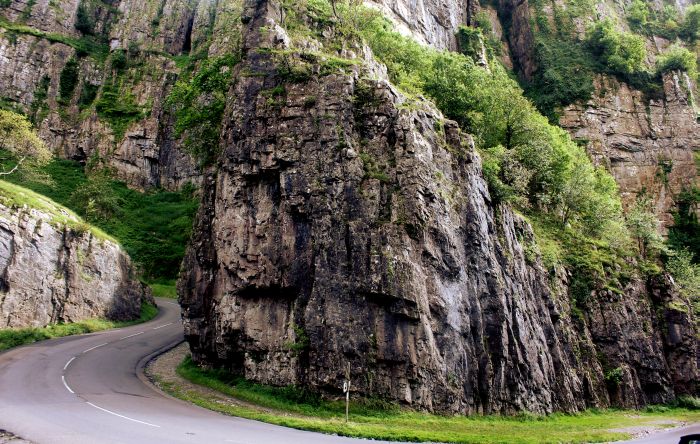 How to do it
Cheddar is easily accessible from the M5 via junction 21 for those of you coming from the midlands, the north or from Devon or Cornwall. In fact, it's the main access point for all but those coming from the south east. Those travelling through Bristol may find it quicker to take the A38 southbound all the way into Cheddar.
If you're interested in making a day of it or need to keep the pillion happy, Cheddar itself is an interesting little town with plenty to see and do. Cheddar Gorge, the largest in the UK is situated at the northern edge of town and tours run in several show caves. The Mendip Hills are also nearby and offer more great riding if you wanted to extend your trip.