If we were to design our dream adventure biker hotel from scratch there would be certain criteria it would need to meet.
Firstly, it would need to be located in an area surrounded by world-class motorcycling roads and hundreds of miles of superb trails, all set amid a spectacular landscape.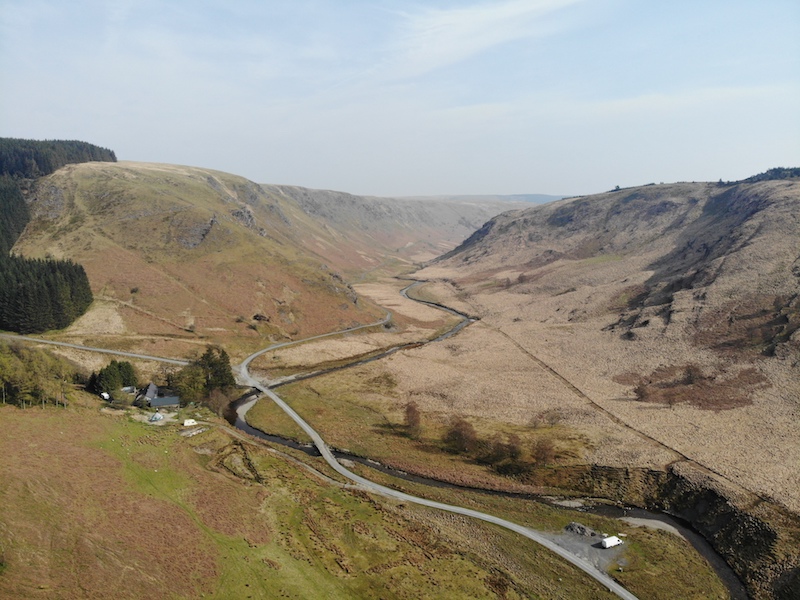 Breathtaking views of Mid Wales.
Secondly, it would definitely need to be a biker friendly hotel with facilities for motorcyclists. We're thinking a secure bike lockup, a workshop with spare parts available, a bike wash, and even a map room marking out all the best routes in the area. An off-road riding area on-site where we could practise our dirt techniques would also be handy.
Thirdly, we'd want it to be a hub for the adventure biking community. Somewhere we could grab a beer in the evening and swap tales from the road with fellow riders.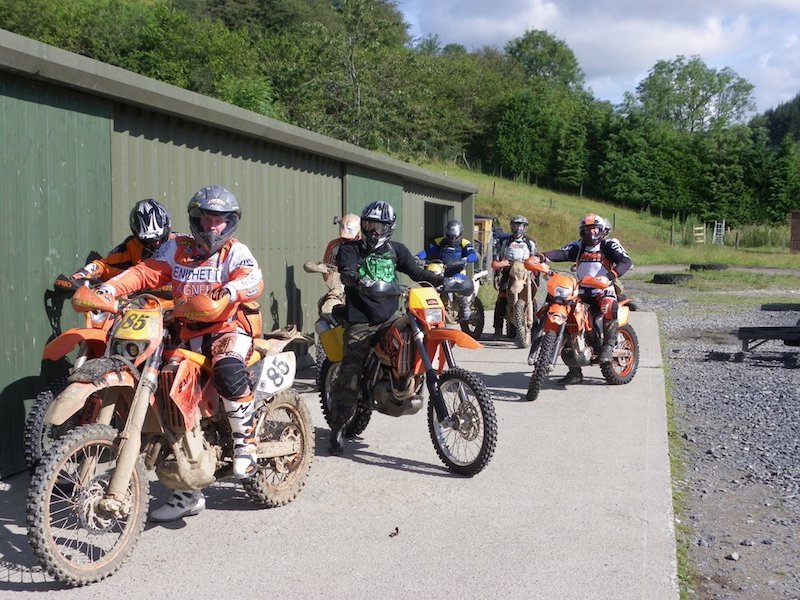 Nothing beats hitting the trails with your mates.
Finally, our dream adventure biker friendly hotel would be run by motorsport enthusiasts with a deep passion and understanding of all things motorcycling. People who know the local trails intimately.
It's a lot to ask I know, but here at ABR we've discovered a place that boasts all this and more. And, it's located right here in the UK in beautiful Mid Wales.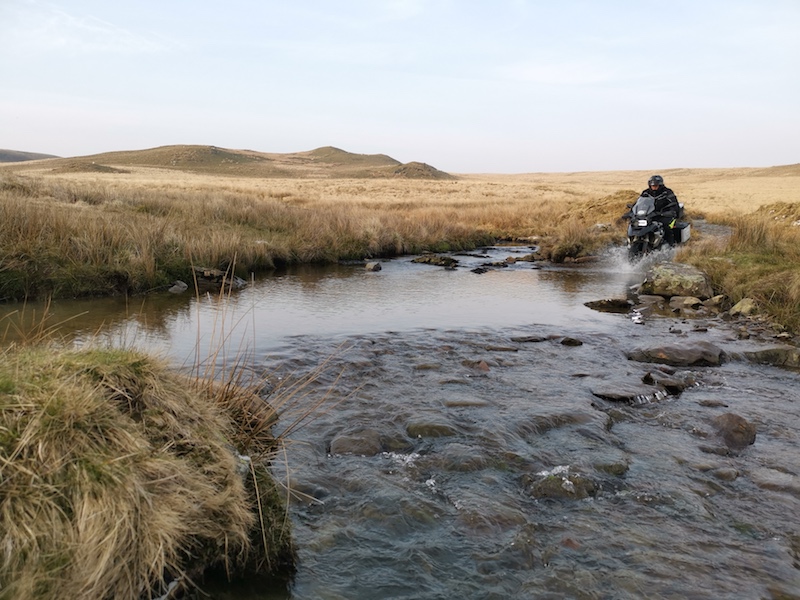 A water crossing within reach of Llanerchindda Farm.
Llanerchindda Farm guest house and self-catering cottages may well be the best adventure biker hotel we've ever come across. The farm sits near Cynghordy, just a stone's throw away from the spectacular Brecon Beacons. It's also a short ride from the stunning Cambrian Mountains.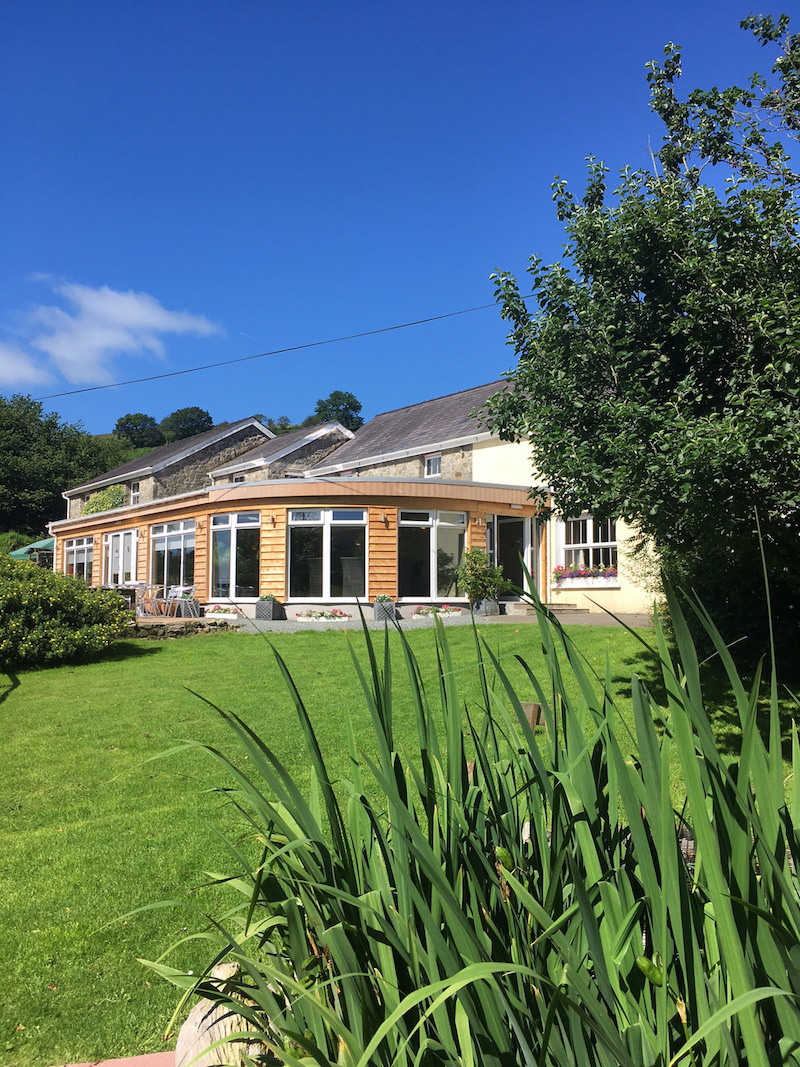 Llanerchindda Farm
This area of Wales is littered with a network of twisting and curving roads as well as a myriad of green lanes just waiting to be explored. These include the famous Strata Florida, the 102-mile Cambrian Circuit, and the trails of Brechfa Forest.
I experienced firsthand the superb riding this part of the world has to offer when I rode the Bridgestone Wales Coast to Coast route for Adventure Bike Rider magazine earlier this year. The roads were exciting and silky smooth and the green lanes were both challenging and immense fun to ride. In fact, I'd go as far as saying it's the best route I've ever ridden in the UK.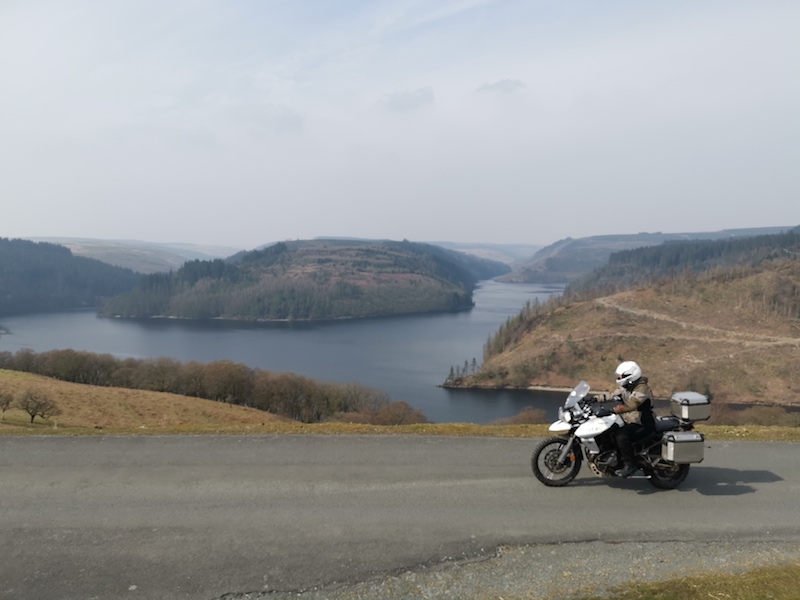 Incredible riding in Mid Wales.
With so much riding on offer it can be difficult to choose where to explore first. Handily, the team at Llanerchindda Farm offer dual sport and adventure bike tours either on the road, on the trails, or a mix of both. They are led by experienced guides with an intimate knowledge of the local area.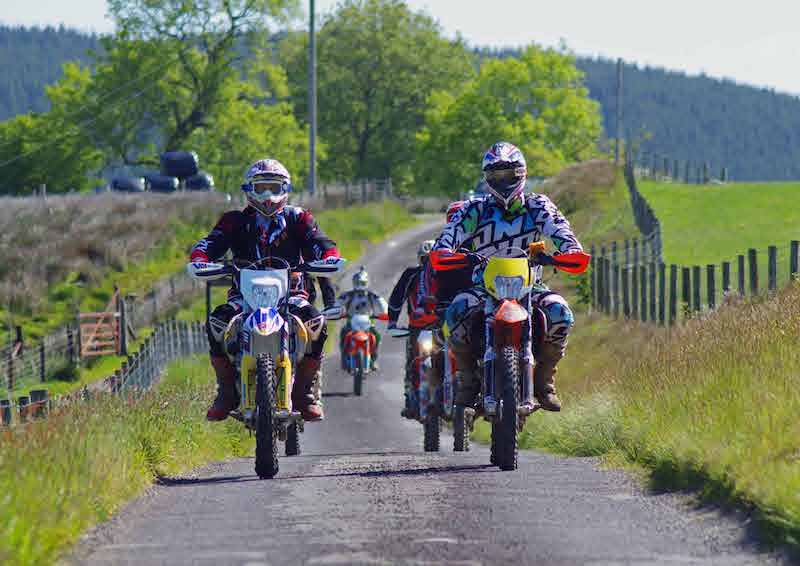 Discovering the best routes on a guided tour.
At the end of a day's ride you and your fellow riders can also take advantage of the fantastic biker friendly hotel facilities on offer. Whether you need to wash your bike down, carry out some maintenance, or simply lock your motorcycle in a secure store overnight, Llanerchindda Farm has got you covered. If you're not too tired after finishing up on the trails, you can also hone your skills at the on-site enduro practise area, or plan your next ride in the map room.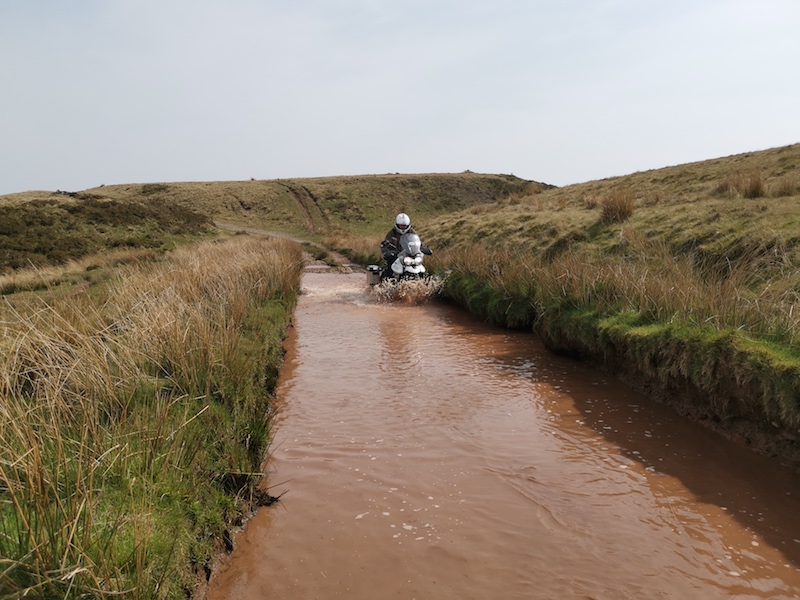 Did he make it? Mostly.
With all this in mind, it's little wonder Llanerchindda Farm has become popular with adventure bikers. Whenever you visit you're likely to find a friendly bunch of like-minded motorcyclists revelling in the adventure biking opportunities on offer.
If this is all sounds like the perfect place to base yourself for a weekend or more of adventure biking action, then get in touch with owner Andrew and the team. Andrew is a passionate motorsport enthusiast himself and will be able to recommend how to get the most out of a visit to Llanerchindda Farm and the surrounding area.
For more information and to book a stay, visit the Llanerchindda Farm website.