With a full makeover for 2015 the Ducati Multistrada 1200 looks like one hefty machine and we were at the launch event in Lanzarote to watch it all unfold. What we found was a fantastic adventure sports bike that is at home both on Alpine roads and long distance tours. In fact, you'll be wishing your weekends were longer so you could go further on this impressive machine.
We managed to test both the standard Multistrada and the Multistrada S and while the standard Ducati is a great bike, we'd opt for the 'S' version given the choice. This is because the Skyhook suspension is simply superb and ultimately, we believe that the higher specced version will create more demand in the second hand market and hold their value better.
So, if you're in the market for an adventure sports bike or you just want to know what it's all about, here are five things you need to know about the Ducati Multistrada 1200.
1. It looks amazing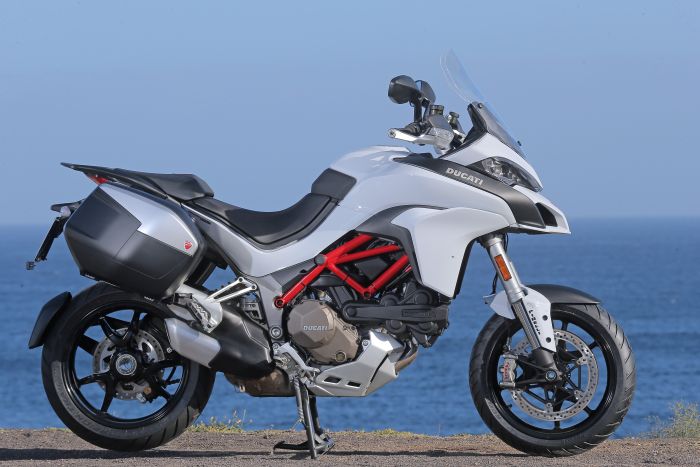 Okay so let's get this straight, the Multistrada is a great-looking bike. The machine has clearly been put together superbly well and in the words of ABR Publisher Alun Davies, "every component, part and control looks as if it's been the subject of a fight to the death in an Italian design studio striving for perfection". Everything about this bike looks as if it was meant to be and there is nothing that comes across as an afterthought. Top  marks.
2. The Testastretta Desmodromic Variable Timing (DVT) engine is a peach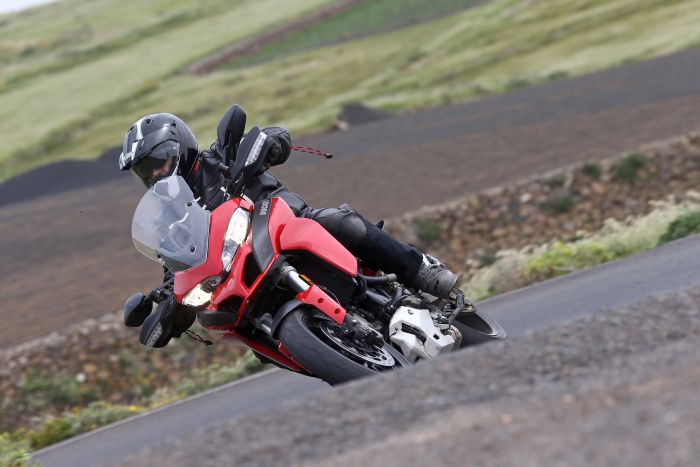 With a new engine the Multistrada is a completely different beast altogether offering a blistering 160bhp that is delivered smoothly across the full rev range. This is partly thanks to DVT, a system that, rather than using fixed cams, uses hydraulic adjusters which continually vary the timing of the cam based on various factors including what the rider is doing with the throttle and engine speed.
The result? Engine shudder is reduced by an alleged 78 percent, horsepower and torque are increased seven and nine percent respectively and both of those increases are spread over a wider rev range. In simple English, the new Multistrada is faster, smoother and more powerful than ever before making it great fun to ride.
3. It has an app… no really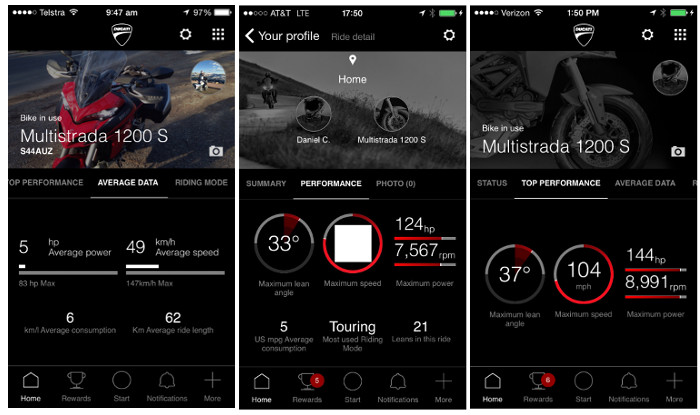 It still appears to be in testing and isn't available to UK riders yet, but a Multistrada App is on its way. We know, there are a lot of you who are getting fed up with the huge role technology is starting to take with new motorbikes, but this could actually be pretty cool…
The app will be able to tell you where you've been, how fast you've travelled, your maximum power, lean angles and fuel usage. Necessary? Perhaps not, but interesting to know? Absolutely. The screenshots above appear to be of the app in its testing phase.
4. It's comfortable. And we mean really comfortable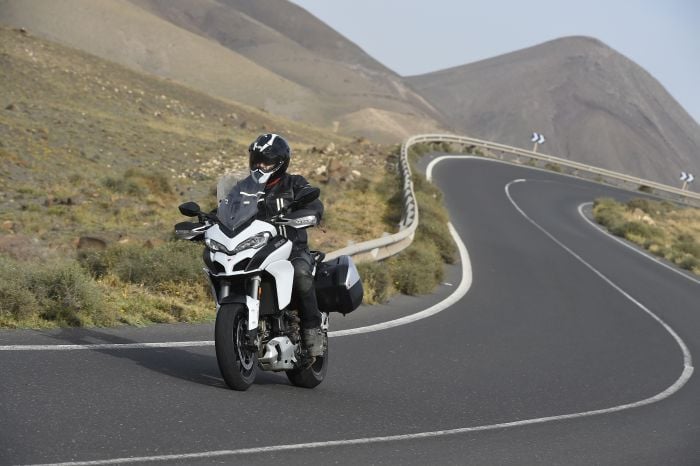 Wide bars, a comfortable seat and upright ergonomics put the Ducati up there with the best in terms of comfort, especially with the upper fairing growing 1.4in wider. While the ride doesn't quite compete with BMW in terms of softness, it's certainly pleasant enough to smooth out any road imperfections you may come across.
Shorter riders will also be pleased to know that the seat has been redesigned with a slimmer front end meaning it's much easier to plant both feet on the floor. All of this makes for a great ride, but it's remarkable that manufacturers still launch bikes without heated grips ‒ a must for owners in Britain. The only other complaint is about the adjustable screen which isn't the most effective out there.
5. It belongs on the tarmac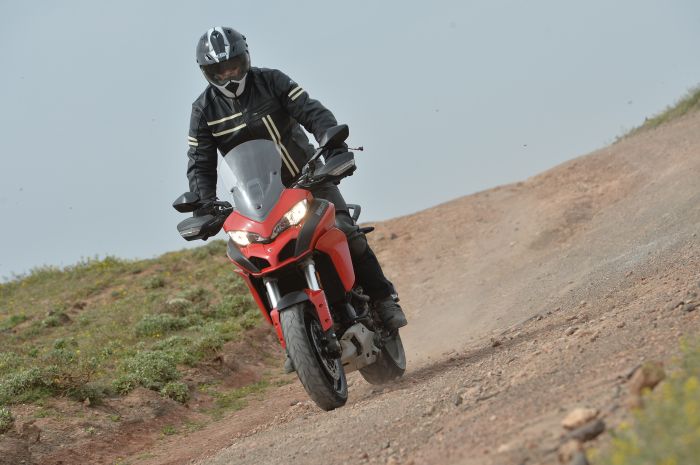 At the Multistrada's launch Ducati were keen to pursue the 'enduro' side of the bike that the chassis had actually been raised to offer greater ground clearance. The truth though, as found out on the test ride, is that the Multistrada is just not built for off-road abuse apart from a graded forestry trail every now and then.
What it is however, is a fantastic adventure sports bike more than capable for urban riding and perfectly at home while long distance touring.
Want to check out the full review from issue 28 and keep up to date with all the latest adventure bike features and reviews? Click here to find out how you can get your hands on all new issues and the complete back catalogue of Adventure Bike Rider magazine.