If you're anything like us, then your bucket list is probably growing longer by the day and at rate that's an alarmingly faster than your bank balance. So, I'm sorry to break it to you (well, not that sorry), but it's just about to get a heck of a lot longer.
Here at ABR, while we've been stuck in lockdown, we've been thinking about where in the world we'd love to go when travel and riding restrictions get lifted. Between Zoom pub quizzes and baking banana bread, we came up with five adventure motorcycling destinations that are so incredible, you'll want to slap 'em straight onto your biker bucket list.
If awe-inspiring views and stunning mountain scenery sound like your cup of tea, along with discovering amazing ancient cultures, tasting local delicacies and seeing spectacular wildlife, then these five cracking destinations are sure to tickle your fancy.
Patagonia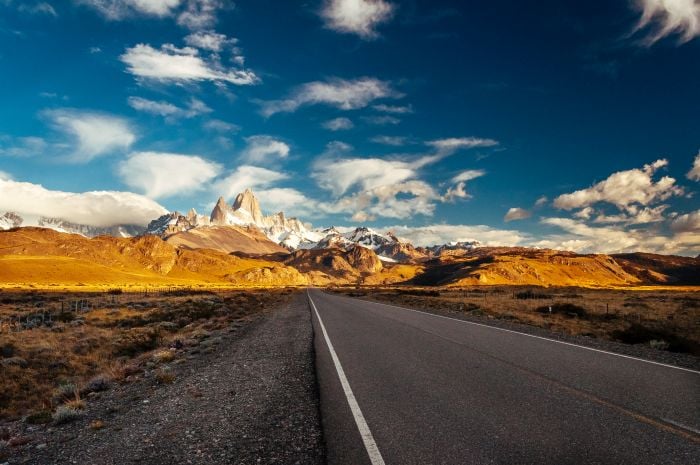 Photo: Martín Benitez
Patagonia is renowned for its breathtaking landscapes stuffed full of glorious snow-capped mountains, majestic glaciers, turquoise lakes and historic national parks, that are just begging to be explored by your two-wheels.
Cruise along wide open roads that curve and stretch for miles and you'll not only witness spectacular scenery, but you could catch a glimpse of eagles, pampas deer and other species of wildlife. If you're up for epic adventures, then you'll also want to head for the trails where you can explore rugged and seemingly untouched stretches of wilderness.
South West Africa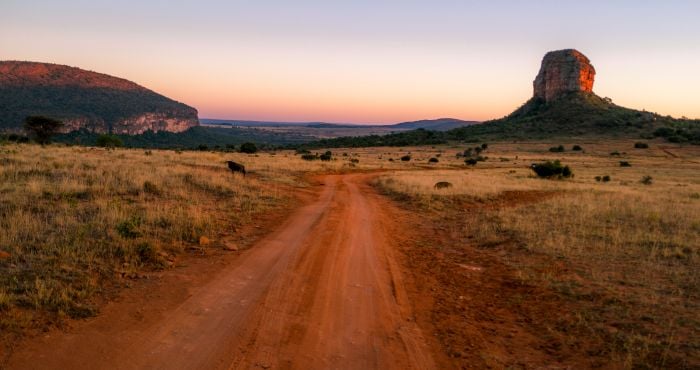 Photo: Fyre Mael
South West Africa is full to the brim with adventure. Ancient cultures and endless open plains, iconic landmarks (such as Victoria Falls, Table mountain, and the Okavango Delta) and stunning natural beauty are all begging to be explored. Throughout the land you'll find miles upon miles of spectacular paved roads and remote dirt tracks, all ripe for exploring.
From elephant herds in Chobe National Park to the dunes of the Namib Desert, every corner will reveal a new and wonderful sight to behold. Not only is South West Africa a feast for the eyes, but you'll also find that the local cuisine is some seriously tasty grub!
Israel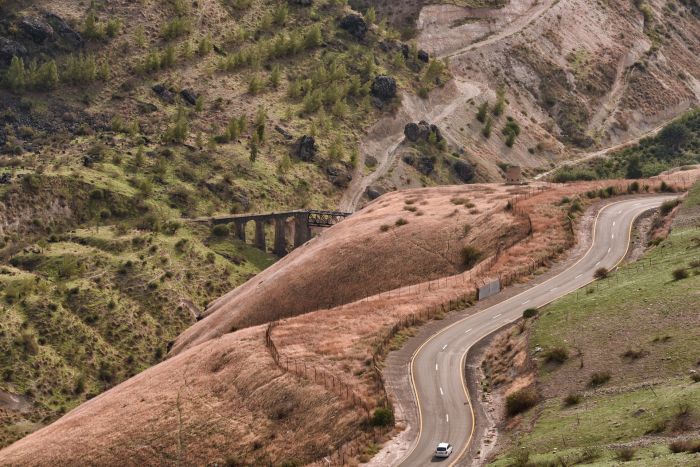 Photo: Tamarbikes
With expansive roads that weave you through staggering landscapes and fascinating cities to explore, Israel is a truly astonishing ride for bikers. Journey through vast forested mountains, past golden beaches and the beautiful dead sea, the lowest point on earth, as you set off for the desert's thrilling winding trails.
Head to the holy cities of Jerusalem or Tiberias, and you'll find glorious skylines that stretch as far as the beady eye can see and you'll discover heaps of rich historical beauty entwined within them. Israel gives riders the opportunity to soak in meaningful scenery that connects to the soul, meet warm and welcoming people, and experience vibrant cultures – all of which makes for one exceptional trip.
The Himalayas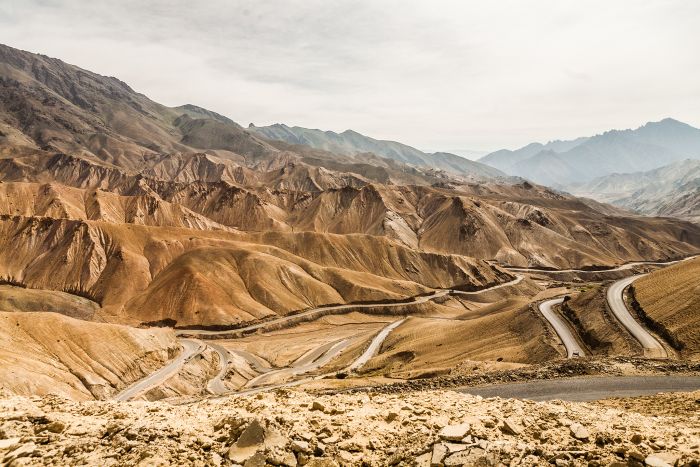 Photo: Sandeepachetan
The Himalayan mountains, also known as the 'roof of the world', stretch magnificently between Pakistan, India, China, and Nepal. These impressive mountains offer some of the most jaw-dropping and stunning scenery in the world and are also home to some of the most ancient and preserved cultures.
Motorcycling these mighty mountain passes, including the highest motorable roads in the world, and tackling the rugged terrain is a motorcycle adventure you'll never forget.
Morocco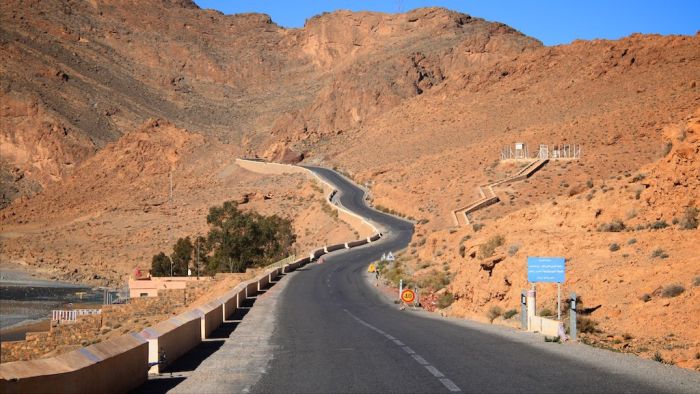 A north African delight, with fantastic off-road trails and vast sandy dunes of the Sahara Desert to explore, Morocco is a fantastic cultural and scenic experience. Journey through the epic Atlas mountains and feast on the exhilarating twists and turns of the world-famous Tizi n' Tichka pass and the Dades Canyon.
Discover the idyllic and stunning hidden oasis of Fint, and experience unique tribal encounters and animal sightings. In fact, there is so much beauty to be explored, that you'll find it hard to stuff it all into one trip.
If you're strapped for time, there are a number of tour operators who offer short motorcycle breaks in Morocco. ABR editor, Bryn, headed to Morocco for a long weekend and discovered a three-day itinerary that'll have you feeling refreshed and energised having just visited some of the country's most iconic roads and locations. Read about that trip here.