Last week we featured a brilliant video showcasing the fun you could have in the Himalayas with just seven days off of work. And, thanks to ABR reader Matt Swedlund, we've found another video showing him and his father enjoying a seven-day motorcycle trip in Patagonia.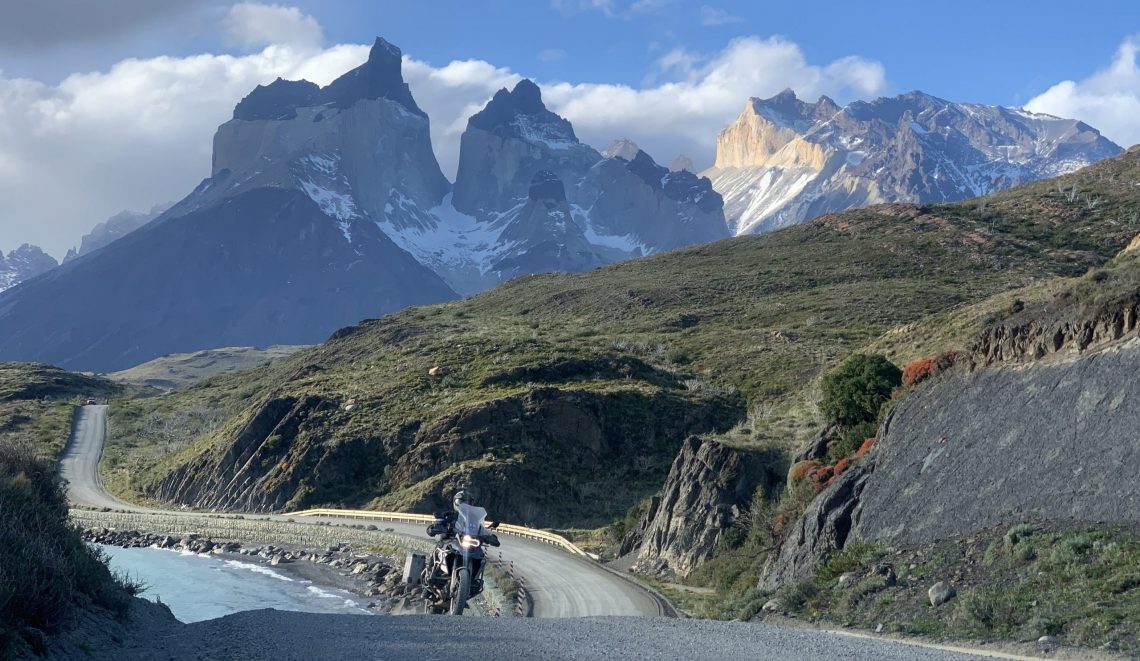 >>Related: Discover how to explore Patagonia in issue 57 of ABR magazine. Get the digital magazine on your device here
The end of the Earth
The video kicks off with a catchy guitar riff and plunges us straight into the action as Matt and his dad ride alongside a lake, with those iconic Patagonian peaks glistening with snow in the distance. I'll admit to being green with jealousy and it only got worse as the video continues through a landscape reminiscent of those in Lord of the Rings.
Starting in Punta Arenas, where the rented bikes were collected, Matt and his dad take a ferry across the Strait of Magellan before riding down to Ushuaia, the southern-most city in the world. Ushuaia is often the start or finish point for many motorcycle travellers journeying the length of the Americas, although Matt and his dad have shown there is plenty of adventure to be had on a shorter timescale.
The pair then head north towards Tierra Del Fuego, where we see footage of vast glaciers, long gravel roads, and tarmac that winds its way through vast valleys.
>>Related: Read our top five reasons to go motorcycling in Patagonia
Seven day motorcycle trip in Patagonia
They encounter plenty of wildlife as llamas roam by the side of the road, penguins congregate together, and dolphins swim alongside a ferry as the riders make their way to the stunning Torres Del Paine, where they camp and enjoy a spot of hiking to a glacial lake in front of those iconic 'horns' of the mountain range.
Next up is the famous Ruta 40 and El Chalten, situated close to the stunning Fitz Roy peak. From here they visited the Perito Moreno Glacier, where they ride the motorcycles right up to the mouth of that vast body of ice. Sadly the trip is over all too soon as they head back to Puntas Arenas to drop off the bikes.
With a mix of blacktop riding, gravel roads, and trails, it looks like an absolutely epic trip to squeeze into seven days. Check out the video below.
And if you're interested in reading more about riding in Patagonia, check out issue 57 of ABR, available through the digital library. For a limited time, you can save 50% off your first year's subscription using the discount code SUMMERSAVE50.
If you have a video of your motorcycle adventures, email it to me at [email protected] to be featured.