Every year, the good ol' British Government release a report regarding the road conditions in England. According to the recently released annual study for 2017, the English roads are improving due to an accumulation of mild winters over the past five years, and the amount of our roads in need of repair is dropping. Hmm… This may be so in writing, but it seems we have a heck of a way to go, am I right?
Poor road surfaces are the bane of my biker life. Well, it might be different where you live, I don't know, but it seems to be an issue in the majority of places I ride. Potholes that drop to the core of the earth, tarmac that's more worn out than my best joke, and those butt-clenching slippery surfaces that sneak up on you when you least expect it. Some of our roads are the obstacle course we never asked for.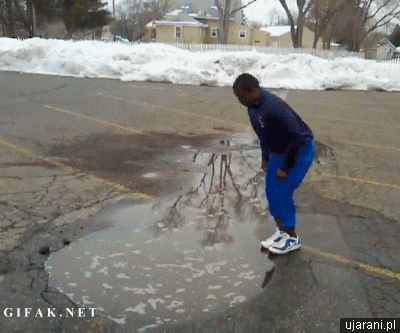 The annual 'Road Conditions in England' report for 2017 has recently been published, along with some fancy interactive maps in which you can see how the local authorities are performing in their individual areas. The report states: "'A' roads and 'B' and 'C' roads combined have seen a gradual improvement (i.e. fewer roads should have been considered for maintenance) in the last five years."
That being said, our unclassified roads aren't as rosy. The report states that our unclassified roads haven't seen a similar improvement over this same time period, and in 2016/17, a staggering 17% of them fell into the 'should have been considered for maintenance' category.
In 2016/17, an eye-watering sum of £4.5 billion was spent on the maintenance of English roads, with £900 million of that figure being spent on Highways England managed motorways and 'A' roads, and £3.6 billion spent on local authority managed roads. The report also states that the spend on our minor roads fell in 2016/17 in comparison to recent years, whereas the spend on managed 'A' roads and motorways increased.
What are your thoughts on the condition of English roads? I'd be interested to know your thoughts, post them in the comments section below. You can also check out the links for the 2017 Road Conditions in England report and see the interactive maps that show how different areas compare.