LEGO has teamed up with BMW Motorrad to create a detailed model of the popular BMW R1200GS Adventure. The product combines innovative design with the art of engineering and is the first LEGO Technic model to be produced in cooperation with a motorcycle manufacturer.
With 603 intricate pieces, this Lego Technic model is certainly not going to be easy to complete, but the end result is surely worth it for anyone into their adventure bikes, and especially so to those who own a R1200GS themselves. The other exciting aspect to the product is the interest it could generate in younger audiences who may be hooked in from the Lego side of things.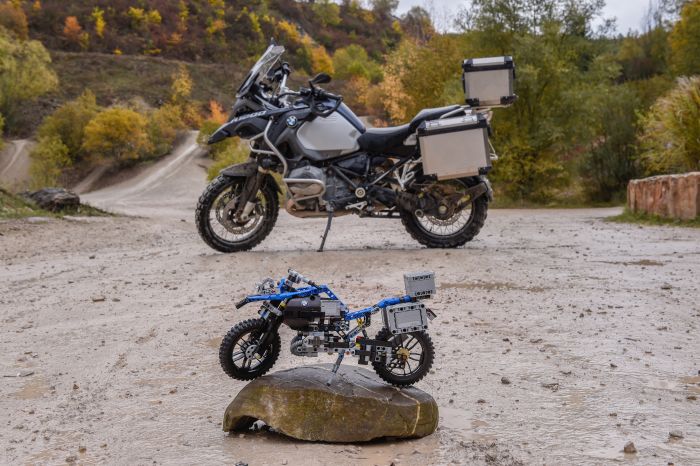 "BMW Motorrad is very pleased to be able to share the enthusiasm for this bike with the LEGO Technic community. Two companies came together, both of them with a longstanding tradition to make emotional products for their customers," said Heiner Faust, Head of Sales and Marketing of BMW Motorrad.
The model will be 18cm high, 33cm long and 10cm wide and there will also be an interactive LEGO app for the set featuring 3D assembly instructions. The LEGO Technic BMW R12000GS Adventure also has a surprise for collectors, with the kit containing a specially designed LEGO Technic piece as a celebration to LEGO Technic's 40-year mark.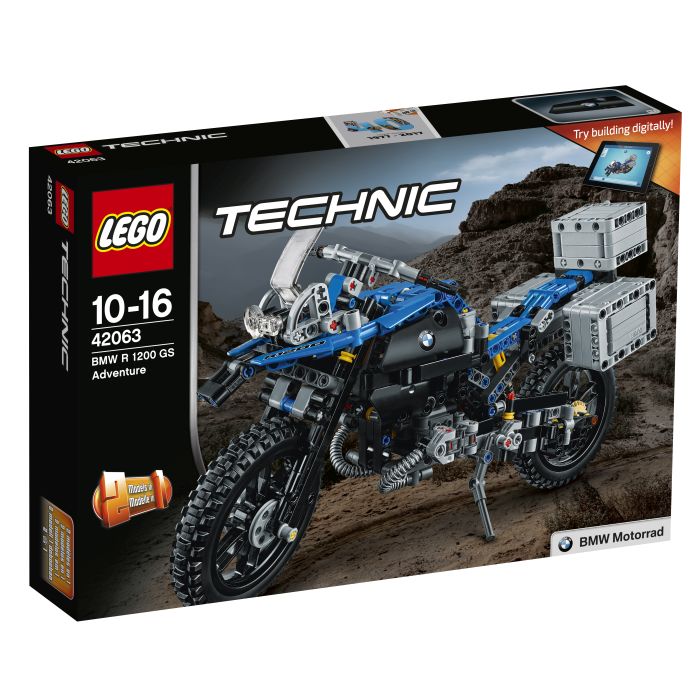 The adventure bike is designed to be as true to the real-life thing as possible, with moving handlebars and an adjustable windshield. Enthusiasts will recognise the authentic BMW Telelever front wheel suspension, shaft drive, and two-cylinder boxer engine, which all set in motion once the motorcycle is moved. Even the black spoke wheels stay true to the original motorcycle with studded tyres also featuring.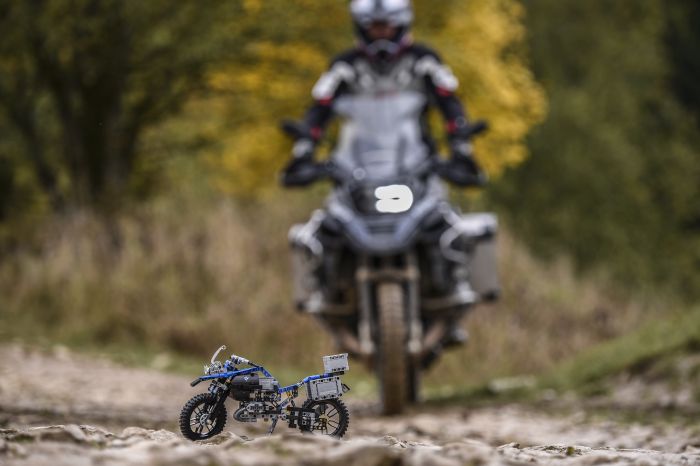 Head of BMW Motorrad Vehicle Design Alexander Buckan said: "The proportions of the R 1200 GS Adventure have been recreated outstandingly well in the LEGO Technic model. We are excited to see how LEGO Design has reproduced so many visual and technical details of the R 1200 GS Adventure."
There's currently no word on the price, but you can purchase your miniature BMW R 1200 GS on 1 January 2017.