Harley-Davidson has announced dates for two online events in 2021, during which it will reveal full details of the all-new Pan America adventure bike.
On 19 January the American manufacturer will host a virtual event, during which it will preview its new motorcycles for 2021, including the Pan America, alongside their wider range of parts, accessories, and riding gear.
Then, on 22 February during a dedicated event, full details of the Harley-Davidson Pan America will revealed to the world for the first time.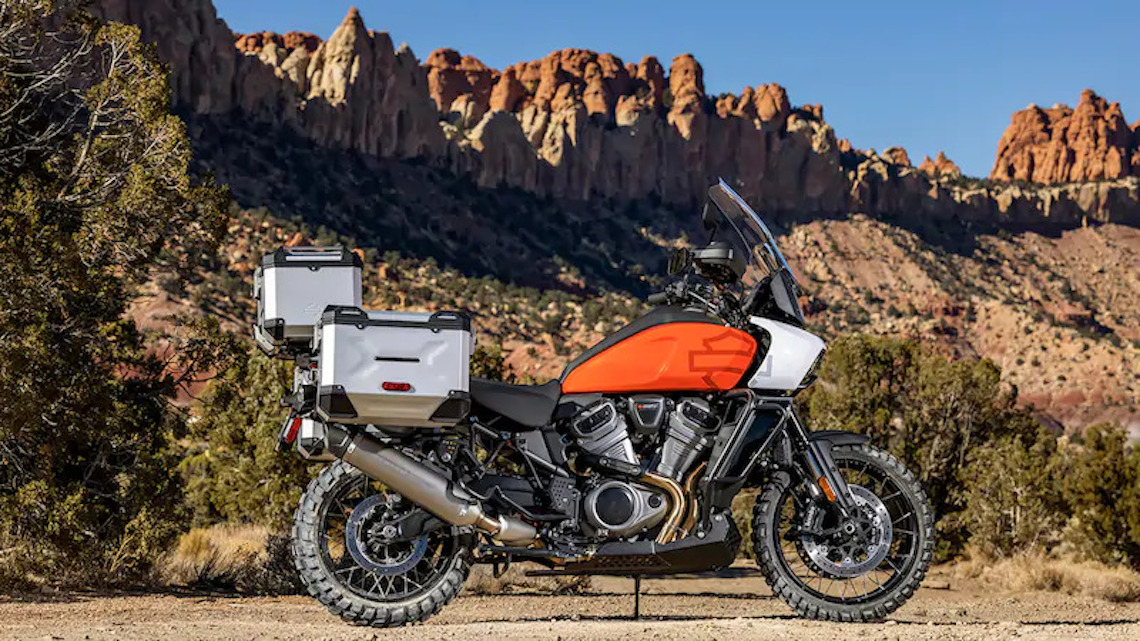 Harley Davidson Pan America: What we know so far
Harley displayed the bike for the first time at the 2019 EICMA motorcycle show in Milan, Italy, but didn't reveal much information, with no word on details like the price, weight, or range. Originally set for a release in late-2020, it's little surprise that the release date has been pushed back following the emergence of the COVID-19 pandemic.
However, information about the engine, brakes and tyres has been released, along with a selection of new photos and video of the Pan America in action. Most of this was shot off road, suggesting Harley is serious about building an adventure bike that can perform in the dirt, rather than simply a road tourer with adventure styling.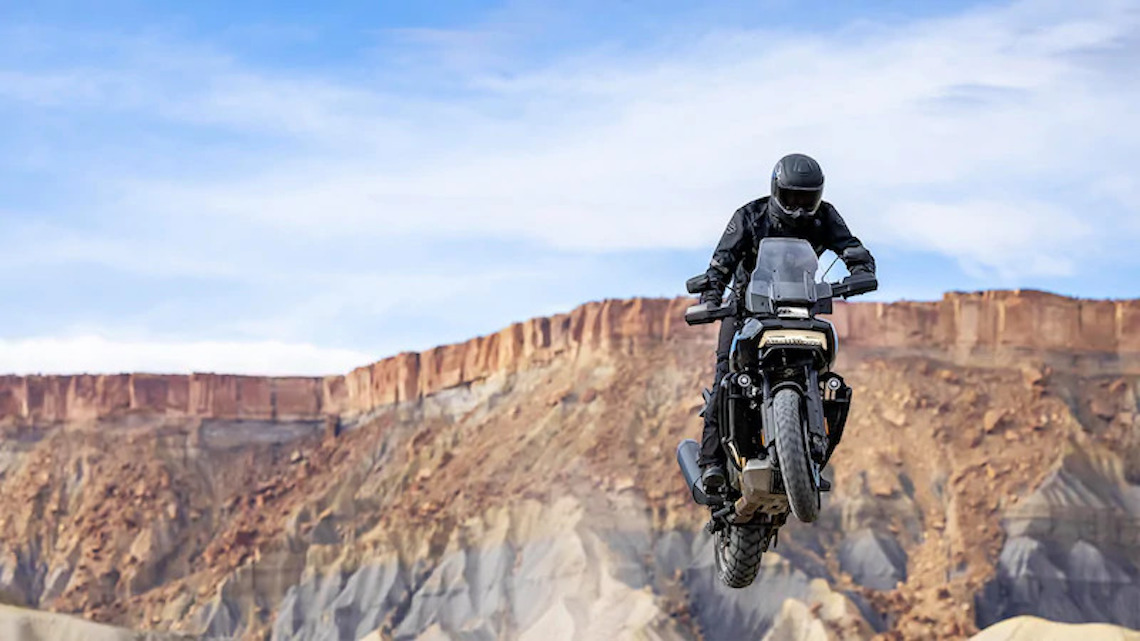 Big and brash
Talking of styling, the bike remains almost identical to the photos of a prototype Pan America that were circulated previously. As you might expect from Harley's first adventure bike, it's big and brash.
It features a rectangular headlight, angular fairing, and tall screen that give the impression the bike is ready to punch a hole through anything in its path.
The bike on display in Milan no longer has indicators built into the handguards which is blessing for anyone planning to take the bike off road, or for those of us who may have dropped a heavily loaded adventure bike in a car park on the odd occasion.
The bike also has a redesigned bash plate and seat that looks remarkably pillion friendly, as well as a full set of aluminium luggage.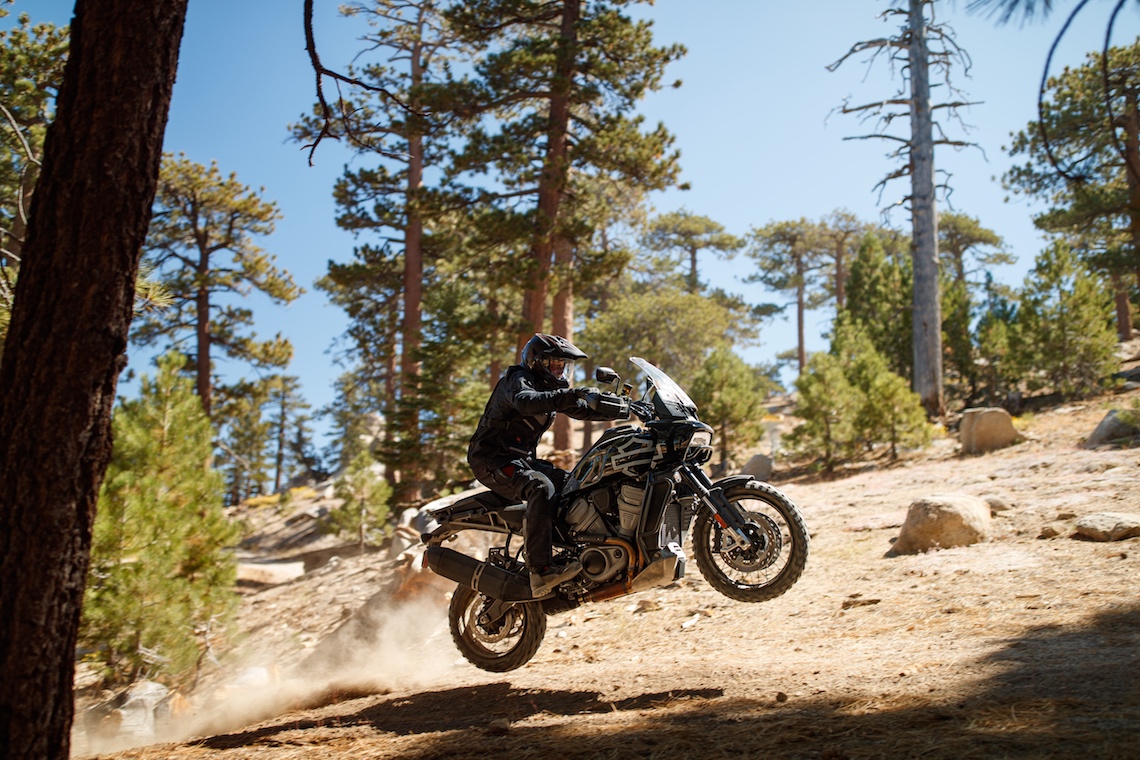 145 bhp
The Pan America will be propelled by Harley's new 1250cc Revolution Max, liquid cool, 60-degree V-twin engine, which will produce 145 bhp and 90 ft. lbs of torque. It will use an internal counter balancer to reduce unwanted vibrations. Stopping power will be provided by twin Brembo four-piston calliper brakes.
Harley also announced that it has once again teamed up with tyre manufacturer Michelin to produce 'co-branded' tyres for the motorcycle which look like they will be tubeless. Despite the fact the display model features knobblies, I expect buyers will also be given the option of choosing more road-focused rubber.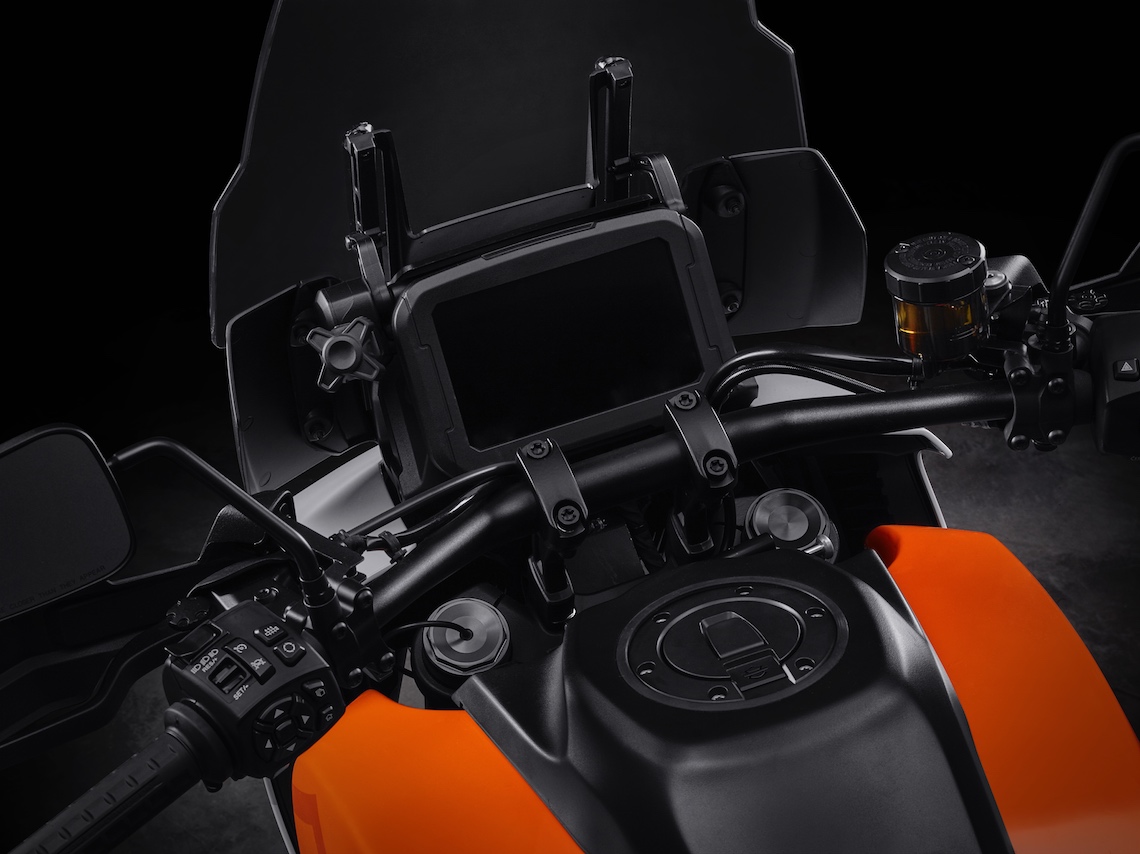 TFT display
A closer inspection of the Harley-Davidson Pan America reveals a separate bolted-on rear sub frame which improves its off road credentials. There is no news as to whether the crash bars featured on the bike will come as standard or as an optional extra.
Taking a look at the cockpit reveals what looks to be a TFT display, as well as a screen that can be adjusted with one hand via the twist of a knob. The switchgear features a cruise control button, as well as buttons to play, pause, skip, and adjust the volume on an entertainment system. From the wires we've spotted protruding from the bike, it looks as though it may well have semi-active suspension.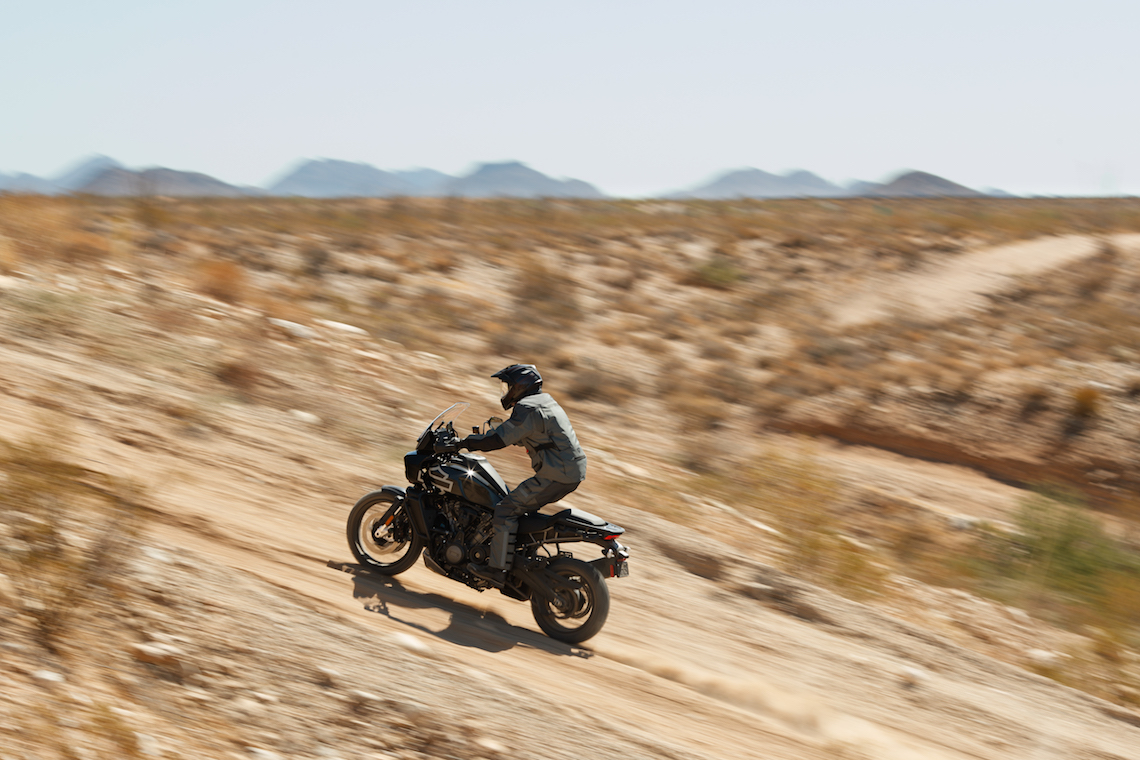 True grit
Harley describes its new motorcycle as an 'all-new, advanced, adventure-touring multi-purpose motorcycle, equal parts campfire, wanderlust, and grit'.
In other words, an adventure bike. I suspect the Americans had the BMW R 1250 GS set firmly in their sites in designing the Pan America, which is actually more powerful than the German bike (145 bhp compared to 136 bhp).
It may well turn out to be a premium, powerful, comfortable, long-distance touring machine for you and a pillion, that can also handle itself in the dirt. Sound familiar?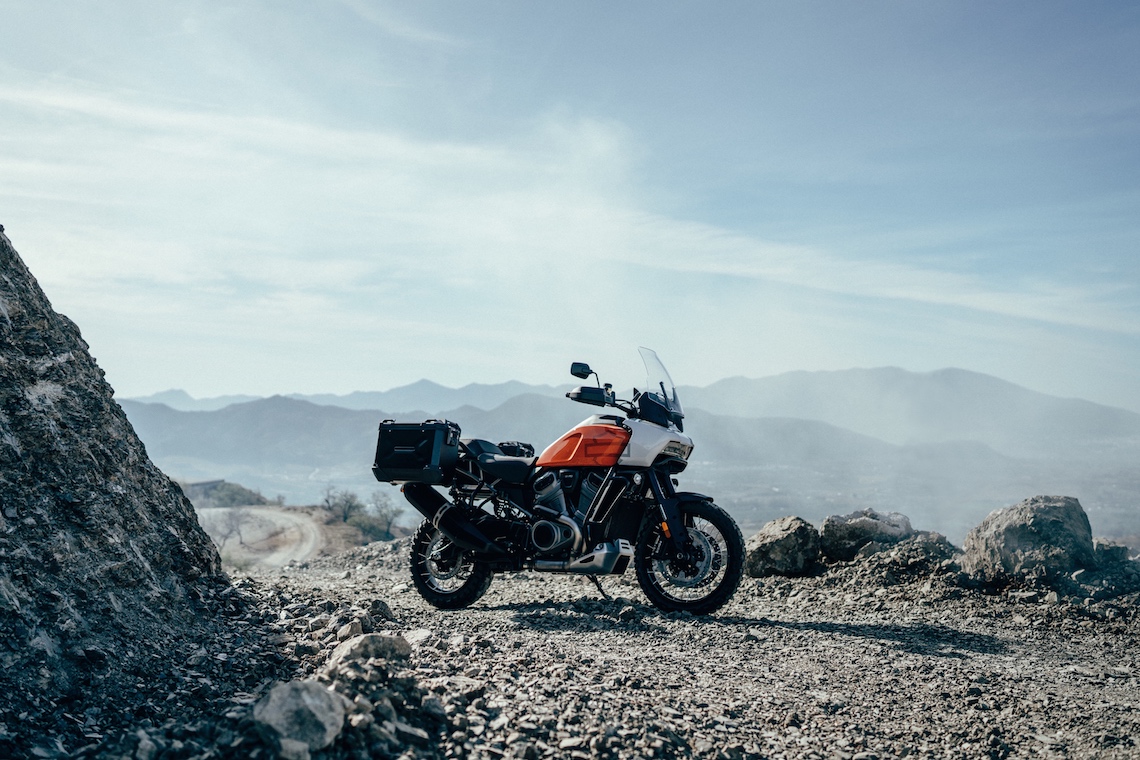 Watch the Harley Davidson Pan America in action
There's been no announcement about how much the Pan America will cost, but as a high-end machine, it will likely be comparable to the GS on price as well.
You can check out a video from Harley-Davidson of the Pan America in action below.
Want to test ride the latest adventure and touring bikes in one venue?
Looking to buy a new bike? You can test ride the latest and greatest adventure and touring bikes from the world's leading motorcycle manufacturers at the 2021 Adventure Bike Rider Festival (25-27 June 2021).
Pick up your tickets by clicking HERE. Previous years have always sold out, and 2021 will be no different, so book today to avoid disappointment.