In April this year four ABRs completed a Coast to Coast trail ride, from Robin Hoods Bay on the North Yorkshire coast, to Askham In Furness, on the Lake District coast.
The journey was documented at length in issue 30 of Adventure Bike Rider so to give you a glimpse into the best bits, we asked each rider to pick one of their favourite green lanes from the trip. Here are the trails they enjoyed most…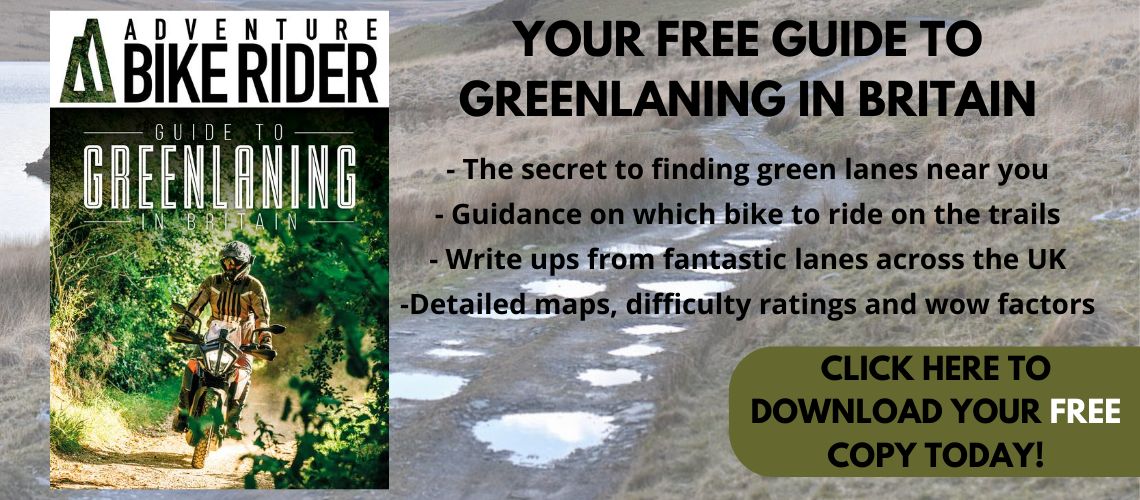 Inmoor Lane, (2.46 miles, SE091744 – SE68767)
Rider: Mike
This is a lane that is only really suited to more advanced riders, especially on a loaded big bike. It's fairly long and starts as a rocky, gentle climb uphill. By the time you get to the gate your arms will really be pumped. It's just rocks after rocks as you bounce from one side of the trail to the other in order to cherry pick the best route to the top.
The descent is tough; lots of rocks, tight turns, steep in places. Doing this trail in reverse is even better in my opinion, but a lot harder. It's a really enjoyable trail. I would consider this as one of the best I've ridden so far in England and Wales.
This section ends at the reservoir, but the trail can continue past the reservoir and up and over Deadmans Hill. As I type there is a Voluntary Trail Regulation Order (VTRO) in place on this section, and unfortunately this VTRO is east to west, the direction of this C2C route, though the trail can be ridden guilt-free from west to east.
Grizedale, (1.62 miles, SD357955 – SD336944)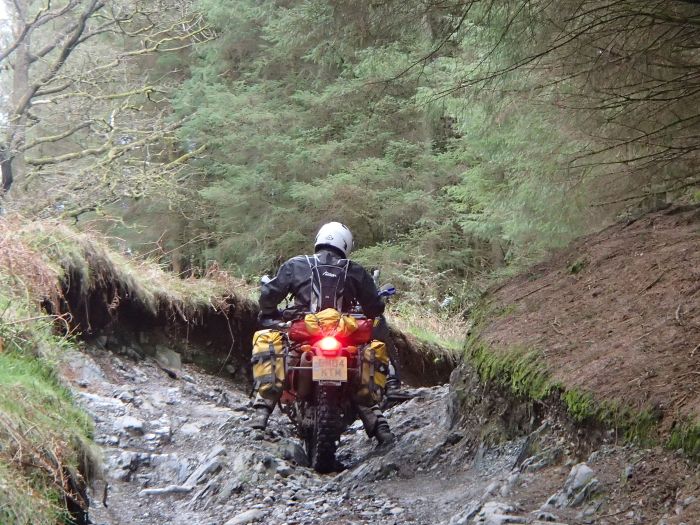 Rider: Scooby
There's something about being able to just cruise along a B road, loaded up for a weekend, chilling out in the sun and then just hanging a right onto a trail, no signs, no gates, no stopping. That's how Grizedale flows.  You roll on to the trail and the mindset changes, immediately the going is grey and gnarly. It feels old and cold, not overly manicured.
The trees overhang and the trail is twisty, formed by mother nature over hundreds of years. Typical of the area, the stone is grippy even in the wet, a welcome break from my native North Yorkshire where slime prevails regardless of the season!
I find myself purposely riding this type of trail slowly, picking my way up or down, spotting the lines and trying to ride feet up for added satisfaction. Then we pop out the other end, no gates again and straight onto a fire road blast, and not even a dab! Great trail.
The Highway, (3.5 miles, SD785952 – NY783004)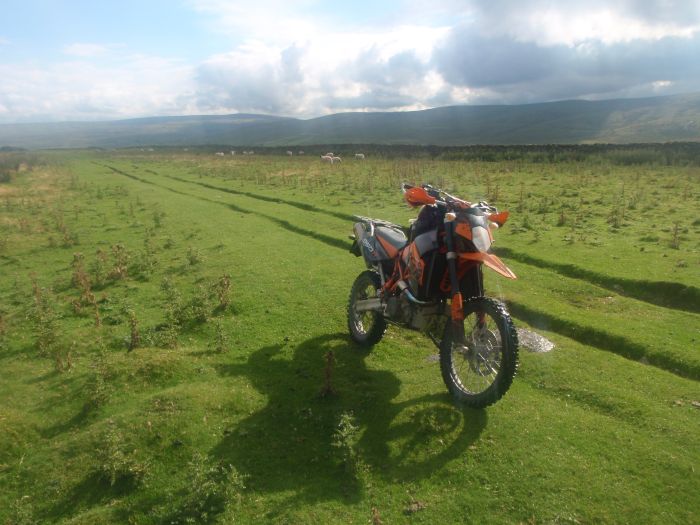 Rider: Jim
I know this trail has previously been in the magazine (issue 21) but it has to be one of my favourites of the Coast to Coast trip. You start off by passing a farm and ride over a humpback bridge before a quick ride to the top of the moor. This section flows really well. Through a gate, with glimpses down the rocky crack to the stream a long way below.
Straight ahead it looks like the trail doesn't get much use, there are some deepish ruts but they have a neat covering of well-manicured grass. There are a lot of sheep on these hills. It's so easy to switch off here and enjoy the fantastic glacial valley scenery.
A quick stop at a memorial for some classic photos before heading down the well maintained track, round a few bends and over a couple of shallow fords. The end is in sight. A fantastic trail well suited to big bikes.
Askham, (2 miles, SD210782 – SD200756)
Rider: Stu
What an absolute treat to have a legal right of way on a beach. We entered via the road towards the beach, turned left and followed the coast line. There are some tricky bits here with rocks, seaweed and mud that you will sink into if you hang about.
Then the beach opens out and is flat and clear of debris (tide dependent of course). It's at this point that I had a flashback to the film On Any Sunday with Steve McQueen and his gang having fun in the sand on a beach that was probably in California.
It gives you a great sense of freedom riding on the beach, after a bit of fun we exited through a fresh water river that was a little deeper than I expected, but we just made it! This was the last trail on the C2C run and was a fitting end. Brilliant.