Love 'em or hate 'em, motorcycle trailers offer a convenient way to haul a lot of gear for those of us who like to enjoy the creature comforts of home on the road.
While they may not be seen as the coolest of biking accessories, these images of a concept trailer tent put together by BMW's Designworks team and The North Face could change that.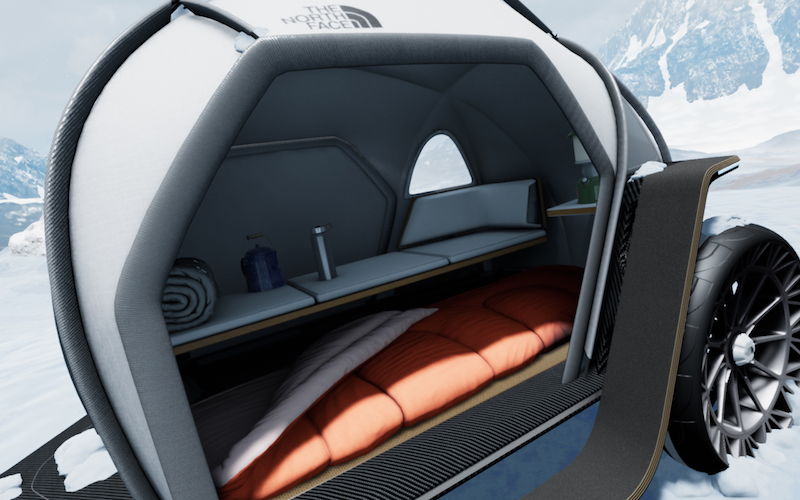 The cosy-looking camper was unveiled at the CES consumer electronics tradeshow in Las Vegas. It is made from Futurelight, which is claimed to be the world's most advanced 'breathable waterproof' material. The magic of Futurelight comes courtesy of nano-sized holes throughout that are said to allow more air to move through the material while maintaining waterproofness.
Combine the Futurelight shell with the camper's carbon fibre frame and you've got a recipe for a seriously light trailer tent that a GS or Goldwing would have no qualms towing.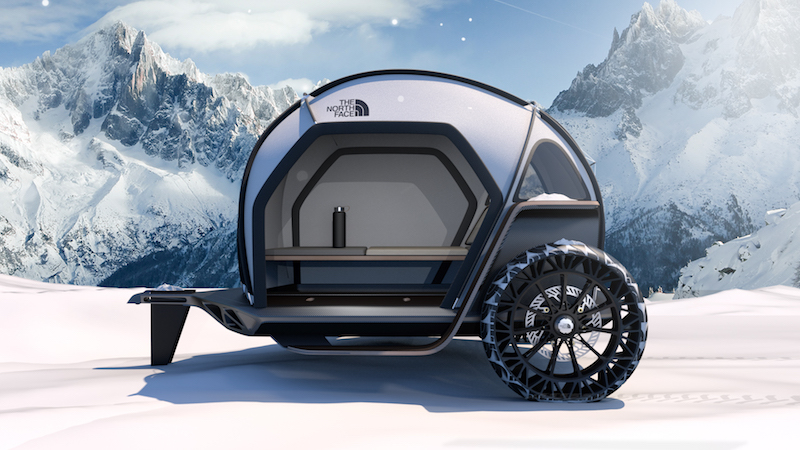 And while hauling the hi-tech camper would no doubt slow you down on those Alpine passes, it would be perfect for a spot of wild camping, or as place to shelter with a brew when the weather takes a turn for the worse.
There don't seem to be any plans to put the Futurelight Camper concept into production anytime soon, which is a shame as it could be the trailer that tempts us to hitch up and do a little touring in comfort ourselves.