Just as with the F700GS and F800GS models, BMW is set to introduce updates to the R1200 models for 2017 which will be available from for order from August this year.
The changes come in light of the latest Euro4 regulations and include minor changes to the engines of all liquid-cooled boxer models to ensure they meet the measures and restrictions.
Additional sidelights are also being added as they are now required by law.
As with the R1200GSA, liquid-cooled boxer models will now be fitted with a judder damper on the transmission output shaft. Additionally, you can also now expect a revised selector drum actuator, new transmission shafts and also an updated transmission shaft bearing.
The inclusion of an On-board Diagnostics (OBD) indicator lamp in the cockpit area rounds out the technical changes.
Both the R1200GS and the R1200GSA will see the introduction of a redesigned instrument panel, while the former gets extra optional accessories in the form of a new crash bar that allows cylinder protection covers (also optional) to be mounted.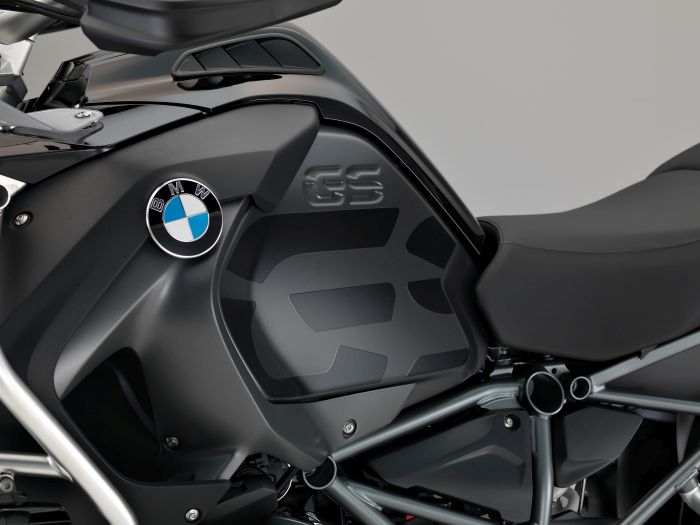 Meanwhile, the 'Ocean Blue' metallic matt colour will no longer be available on the R1200GSA.
We will also see the return of the R1200GSA Triple Black special model. "The central fuel tank cover, storage compartment lid and front mudguard in Blackstorm metallic together with fuel tank side panels in Dark Slate metallic give the legendary travel enduro a strikingly masculine look," BMW said in a press release.
The front and rear frame will have an 'Agate Grey' finish to compliment the black engine, gearbox and swinging arm. There will also be a new black seat with a GS embossment on the passenger section.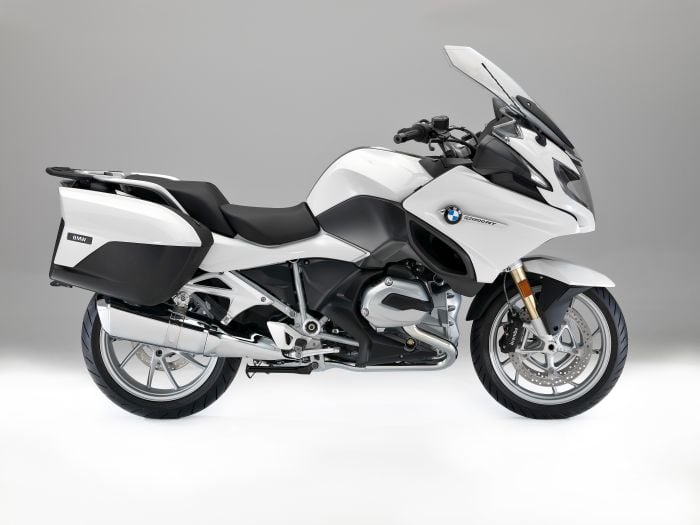 Moving on from the manufacturer's adventure models, the R1200RT will also see some alterations. The paint finishes of 'Ebony' metallic and 'San Marino Blue' metallic will no longer be available, but there will be new finishes in the form of 'Carbon Black' metallic and 'Alpine White'.
In a bid to enhance motorcycling safety, BMW is also introducing extra optional features such as banking-optimised ABS Pro and a dynamic brake light.
For more information on any of these models head to www.bmw-motorrad.co.uk.