Space prevents me from listing all places to stop off on the Route and I couldn't anyway as I bypassed some of the major towns on the route because I just couldn't face sitting stationary in the traffic jams. Filtering, or 'lane splitting' as the American's call it, is illegal in all states of America, except California, so bikers end up sitting, and sweating, in traffic with all the other vehicles. Accordingly I totally bypassed Oklahoma City and Saint Louis. For me the 'highlights' of my trip were:
Blue Chicago on Clark, Chicago Illinois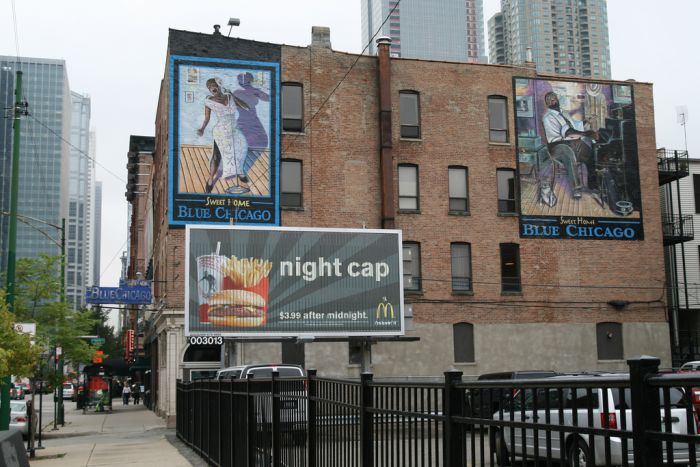 Photo: Bernt Rostad
A blues club with some great vibes. I thought I knew about modern blues until I visited Blue Chicago. I liked it so much I visited twice.
Abraham Lincoln's tomb, Springfield Illinois
Appropriately sombre and impressive. As with other American national historic sites it is well maintained and guides are well informed.
The original nine-foot concrete roadbed, Miami Oklahoma
When the original Route 66 was built cash was short, so to save costs some of it was built with a nine-foot concrete road in the centre with gravel strips on either side.
>>> Route 66: The complete motorcyclist's guide
If there was no oncoming traffic cars could travel entirely on the concrete. If they met a car coming the other way each car had to put two wheels on the gravel. It was great to see the original roadbed!
Cadillac Ranch, Amarillo, Texas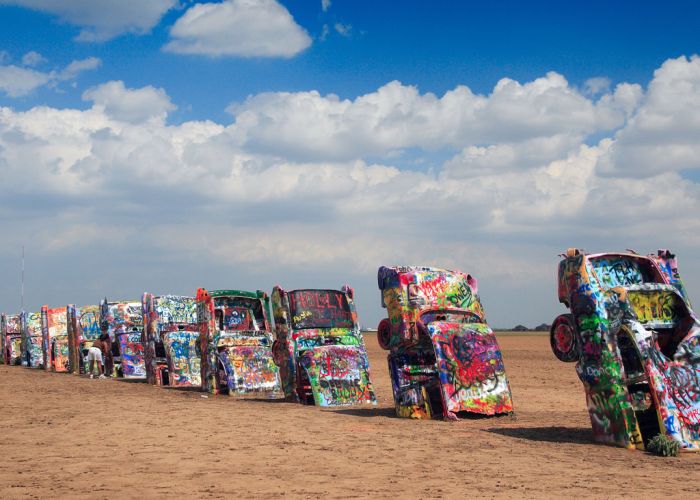 Photo: David
Ten Cadillacs buried nose down in a field at the same angle as the sides of the Great Pyramid of Giza. People are encouraged to spray them with graffiti. Weird!
Santo Domingo Pueblo, Santa Fe, New Mexico
The reserve of the Santa Domingo tribe of native Americans. I received a very warm welcome and bought some hand made jewellery direct from Lester Abeyta, the jewellery maker, in his home. Highly recommended.
Painted Desert and Petrified Forest, Holbrook, Arizona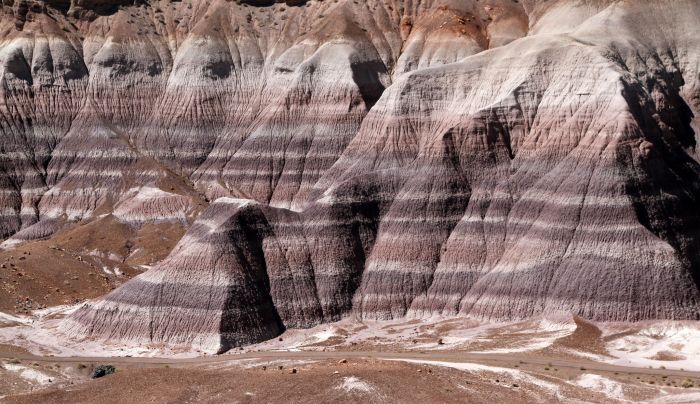 Photo: Tony Hisgett
Two adjacent National Parks. The Painted Desert is a sandy desert where there are different strata of pastel coloured sand which make it resemble an artist's palette. The Petrified Forest contains thousands of pieces of petrified wood (kind of like fossilised wood). Sizes range from thumb sized to whole tree trunks.
Grand Canyon, Arizona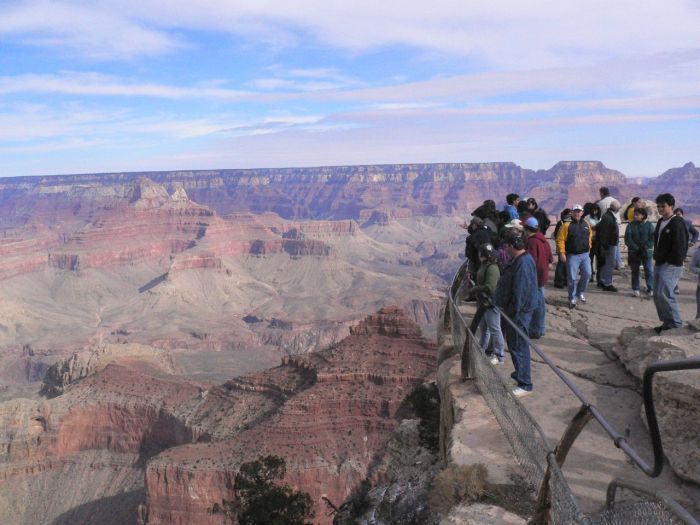 Photo: Daniel
A must see! Even though it's not directly on Route 66 it's well worth the 140 mile detour.
Sitgreaves Pass, Arizona
If anyone tells you that American roads are straight, refer them to these ten or so miles. Hairpins, curves, sheer drops and brilliant views abound.
Oatman, Arizona
A bit touristy, but fun. A preserved 'wild west' town complete with wild burros roaming the streets.
Neptune's Net, Malibu, California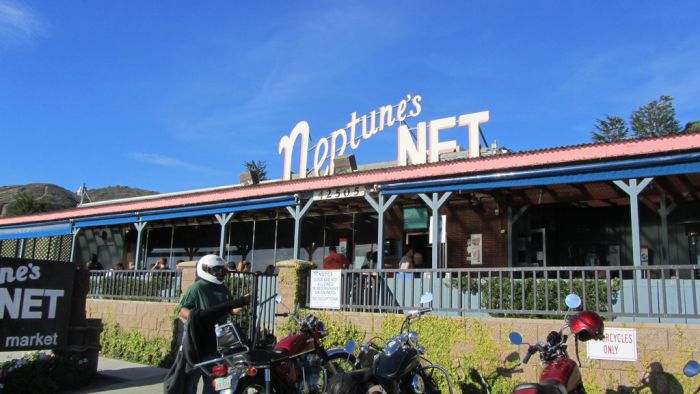 Photo: David Jones
A seafood restaurant set on Highway 1 opposite the Pacific Ocean. Good food, fine views and popular with bikers.
Hearst Castle, San Simeon, California
The opulent house of newspaper magnate William Randolph Hearst. See how the 'filthy rich' lived in times gone by!
Elephant Seals, Piedras Blancas Beach, San Simeon, California
Home to hundreds of Elephant Seals. They'll melt your heart.
Big Sur, California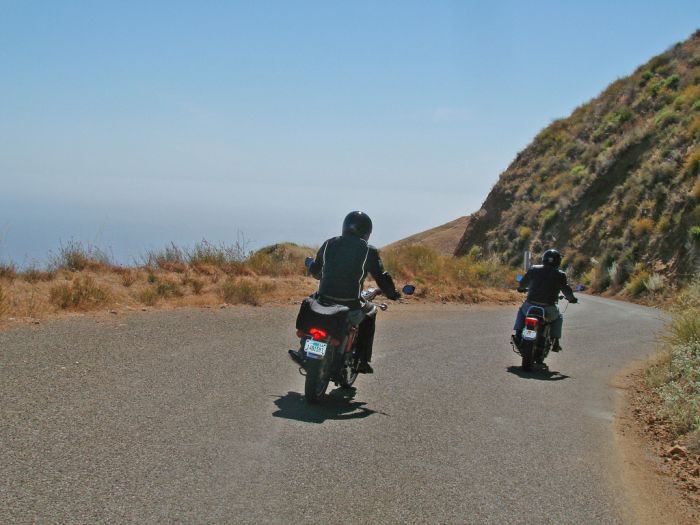 Photo: Craig Howell
The coastal region where the Santa Lucia Mountains rise from the Pacific Ocean. The road follows the coast, is full of twisties, and is a delight to ride on a bike. Stunning coastal views.