Kawasaki has revealed its plans to begin development of motorcycles with on-board artificial intelligence (AI) technologies. The Japanese manufacturer is hoping to develop bikes that become one with the rider, capable of growing and evolving to best deal with any and all situations, while providing an enjoyable ride at the same time.
The AI system, of which there is little detail about currently, is set to be made up of a combination of different components, two of which are the Emotion Generation Engine and Natural Language Dialogue.
These technologies will work together to talk to riders and understand and react to their skill level, individual riding style and motorcycle riding experience, based on the words they speak. As well as this, it will make suggestions for a safer and more enjoyable ride, and the technology will even allow the rider to flag up technical problems in this way.
>>> It might not have full AI integration, but Kawasaki has released a 300cc adventure bike, click here to find out more.
Kawasaki's system will also be constantly connected to the web in order to communicate with the firm's bank of analytical data, which will be stored in a cloud-based data centre, in order to give riders intelligent answers to any questions they have.
Over time, it is hoped that this interaction between rider and machine will help the motorcycle develop its own unique 'personality' that is linked to the behaviour and habits of the rider. Kawasaki even goes as far as claiming that "with mutual trust established, both rider and motorcycle will be able to improve and grow, offering an all-new kind of enjoyment."
Details on the system are pretty thin at the moment, so it's hard to say exactly how it will work. One thing's for certain though, it's an exciting look towards the future of motorcycling, but I'm sure the question most adventure bike riders will want to know the answer to is, "will I have to ride a Versys for this technology, or will Kawasaki be making more of a mark in the adventure sector any time soon?"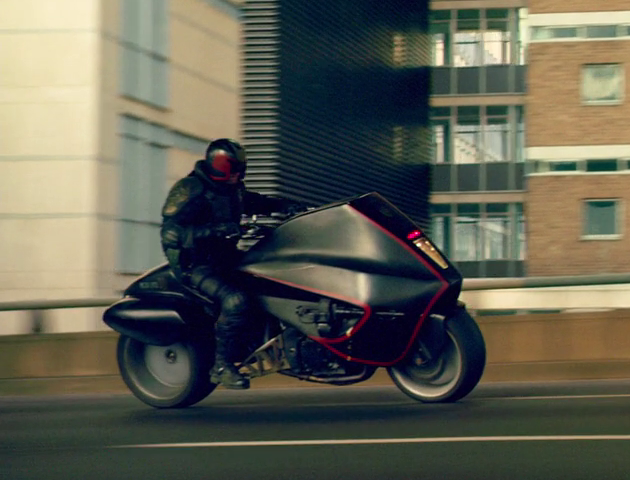 Personally, the only thing I can think of is Judge Dredd's Lawmaster, which can speak and be spoken to, and that's one bad ass machine.