Givi X.33 Canyon – From £179.99
What is it? A well-priced adventure touring helmet packed full of features for an adventure bike rider
Building on its reputation for producing a wide range of high-quality luggage for motorcyclists, Givi has released a flip-front adventure helmet with a host of features designed with motorcycle touring in mind.
A sizeable peak offers protection from the sun, while closable vents on the chin and top of the head, along with an extended chin-bar help provide ample venting, pushing cooling air past your face.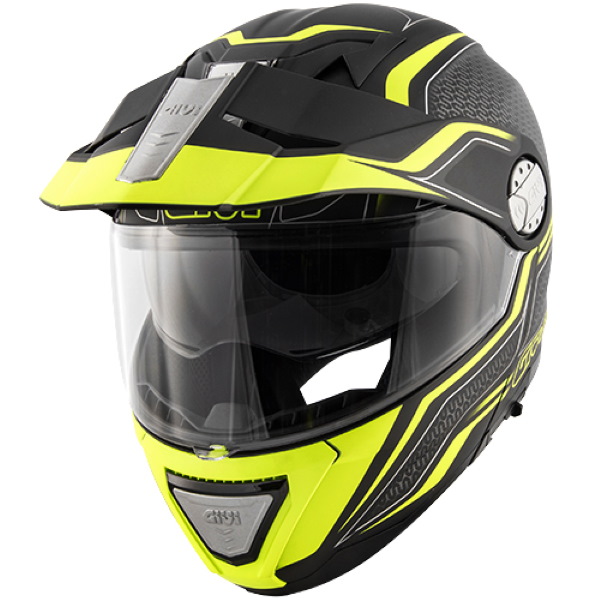 The Givi X.33 is also dual-homologated, meaning that it is safe and legal to wear with the chin bar in the open or closed position while riding. The visor comes Pinlock ready, with an insert in the box.
There's also an internal sun-visor, saving you from carrying two separate visors or trying to push on a pair of sunglasses when the sun starts shining.
At sub-£200, the Givi X.33 is also very competitively priced compared to other flip-front adventure helmets on the market. Read more on Givi's website here.