There's no feeling quite like it. A buzz that has fully-grown adults up at the crack of dawn like children on Christmas morning. We're talking about the excitement you feel on the morning you set out on a motorcycle tour.
Whether you're heading into the sticks for a weekend camping in the UK or spending two weeks exploring the coast of the Mediterranean, you're guaranteed a memorable adventure. It's this ethos that inspired the creation of Adventure Bike Rider magazine and the reason us riders in the office regularly discuss our two-wheeled plans for hours on end.
But, before you set off, there are a few things you'll want to bear in mind when preparing for a tour. To help you prepare for your trip we've teamed up with the Italian manufacturer Givi.
They've long been the ideal partner for motorcycle travellers, boasting a wide range of accessories that cover almost every aspect of touring. Together, we'll share with you five things that we've learnt over the years that you can do to get ready for a motorcycle trip.
1. Sort your riding wardrobe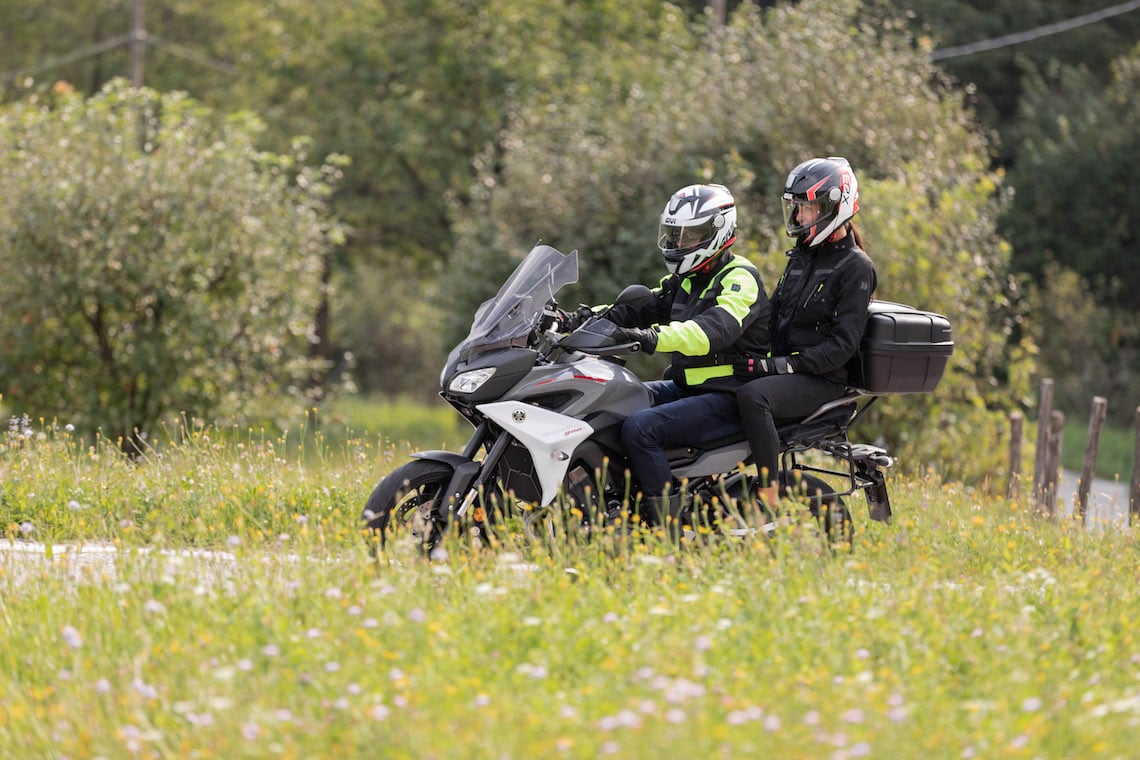 First and foremost, you'll want to make sure your riding kit is suitable for touring.
Sure, you may have a pair of armoured jeans and a jacket that are perfect on a sunny weekend blast around the Cotswolds. But, wearing less-than-ideal riding gear can swiftly leave you sodden, cold and feeling sorry for yourself in erratic European weather.
A good touring suit will keep you dry in alpine downpours, warm as you ascend mountain passes and cool as the temperature rises the further south you get. Touring boots will keep you protected in a spill, while proving comfort during short lunchtime strolls through town squares in search of tapas and shade.
Finally, a comfortable touring helmet will prove invaluable. Take the Givi X.33 Canyon as an example. The flip-front saves you from yanking a helmet on and off when you fancy a swig of water or need to take a photo. And the ample venting and internal sun-visor will prove their worth during a sunny day in southern France.
2. Choose the right luggage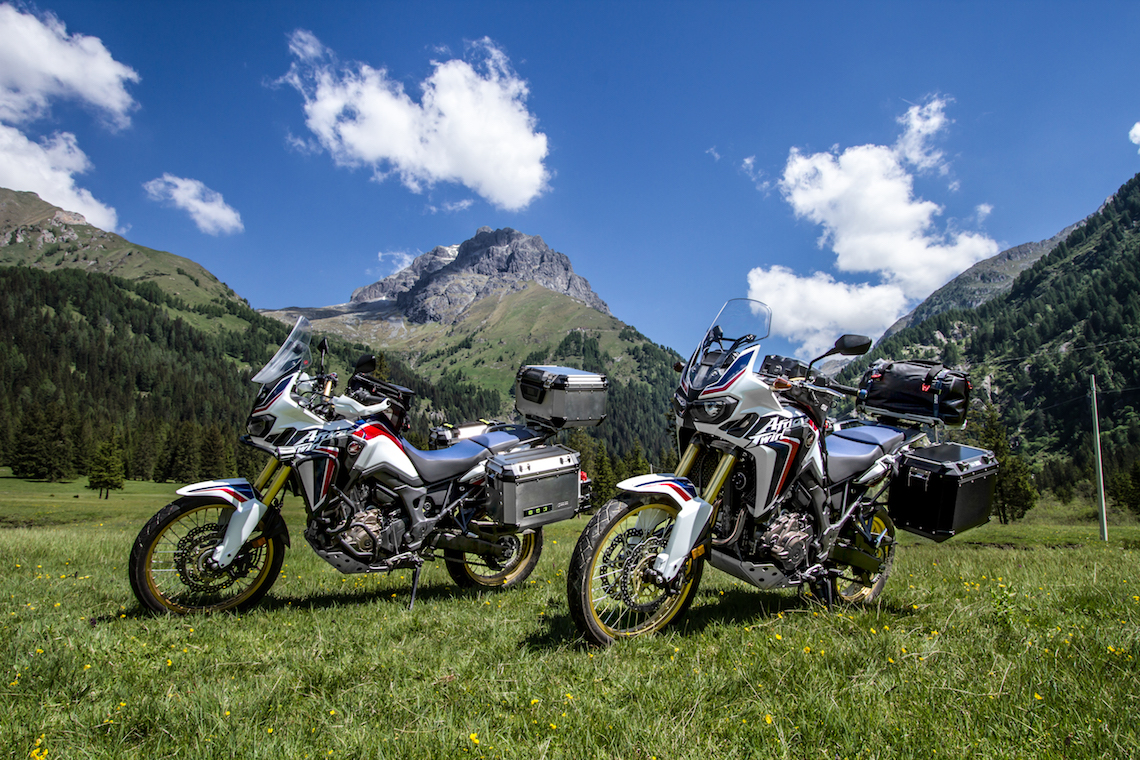 Now you know what you'll be wearing while riding, but do you know where you'll store everything you'll need while you're away?
While the debate between hard or soft luggage will continue on into the future, for the majority of ABRs hard luggage emerges victorious. The security and ease-of-use of hard luggage provides a convenience that just cannot be matched by soft-luggage, particularly if you're parking up in unknown tourist hotspots.
There are a number of options out there, but here at ABR we're huge fans of aluminium panniers, such as the Givi Trekker Alaska. Not only do they look the part, but they're packed full of features that are well suited to touring.
Easy access with a top-opening lid helps you pop your panniers open by the side of the road without worrying that your week's underwear topple out onto the floor. The built in belt-strap loops are also a nice touch, I couple mine with some bungee cords to strap down my tent on the top of the pannier. Not only does this keep my damp (and sometimes muddy) tent away from my clothing, it also helps to it dry out as I ride along.
3. Know how you'll get around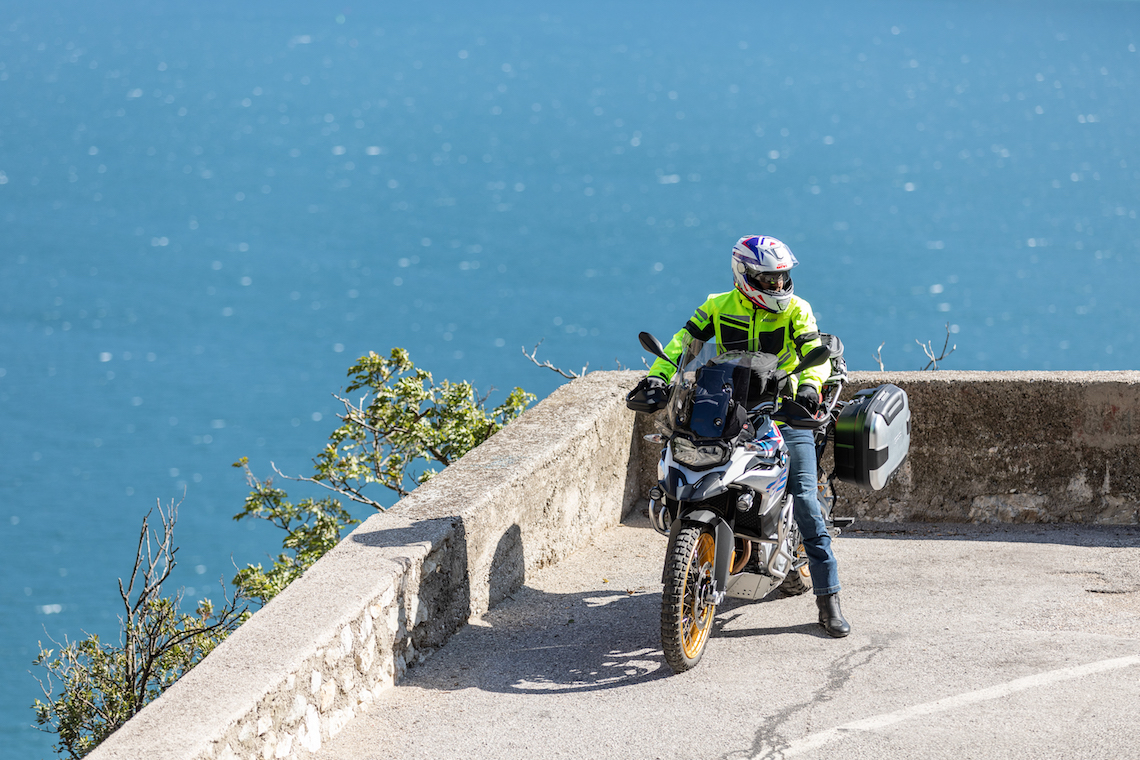 Part of the fun of touring is exploring the unknown and allowing yourself to get lost. However, it's safe to say the novelty wears off when it's 8pm, you're yet to find your hotel or campsite for the night and the sun is beginning to fall in the Spanish backcountry.
This is where your navigation system comes in. Whatever you choose, from a top of the range TomTom to Google Maps on your phone, it helps to have your device secured on your handlebars for those quick glances to ensure you're on the right path.
There are a lot of cases out there for your tech, but few contain all the key features we look for. Of course, first and foremost you'll want a case that's waterproof. Other features such as a sunshade, a touch sensitive surface and waterproofed openings for your charging cable, all included in Givi's phone cases, are also invaluable when you're on the road.
4. Protect your bike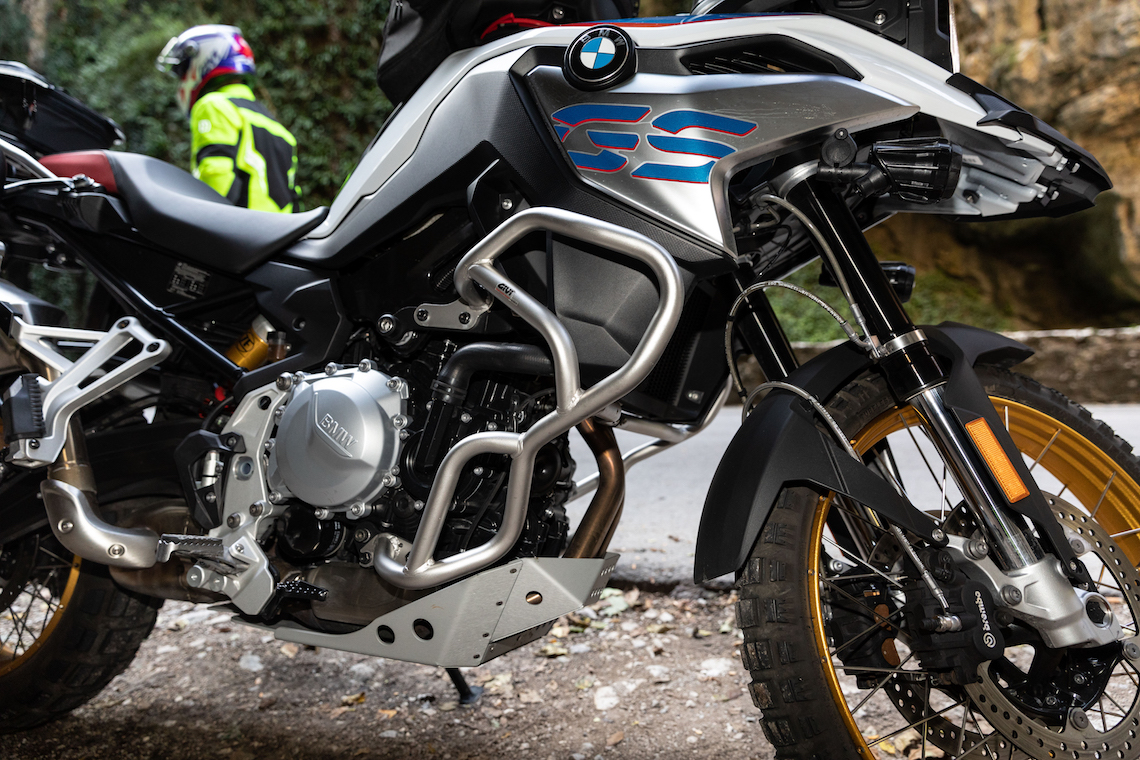 You've packed the suncream and midge repellent, but spare a thought for your motorcycle too. Murphy's Law suggests that anything that can go wrong, will go wrong, and I was unlucky to discover this when a stone punctured my radiator while riding in Ireland a few summers back.
Bash plates, engine guards and radiator guards all exist to protect your bike's vulnerable fleshy bits, keeping you on the road and as far away from dealerships as possible.
Another useful addition is that of a side-stand foot extender. The soft, watered grounds of a campsite are brilliant for pitching a tent but kryptonite for narrow side-stands, leaving your bike stuck in the mud like a fishing boat that's tossed an anchor overboard.
5. Emergency spares and repairs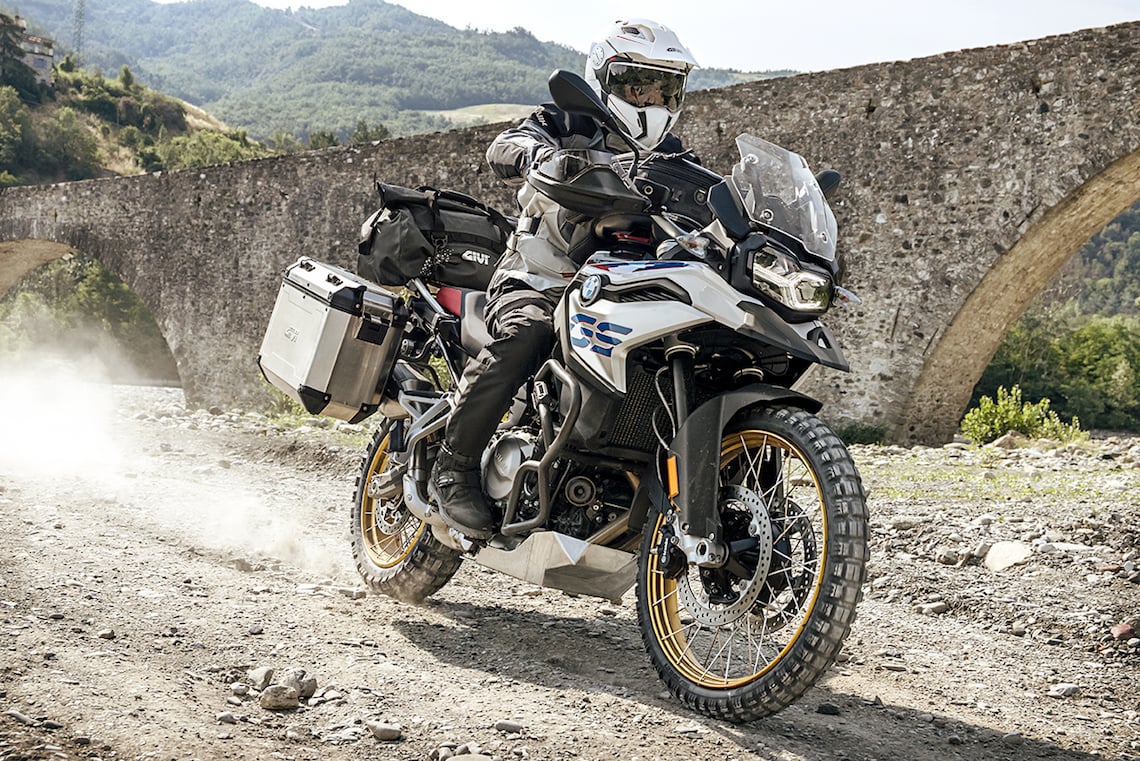 If the worst does happen, it helps to be ready. Of course we're not expecting you to strip down your GS and check the valves by the side of a French toll road. But there a few small additions to your panniers that can help you in a common scenario.
The first is a puncture-repair kit. Make sure you check whether you're riding with tubeless or tubed tyres, and purchase the appropriate kit for your bike. Some top-up oil and coolant can also be useful while you're away and putting in big mileage each day.
It also helps to carry some spare brake pads. Pair a fully loaded adventure bike with those alpine switchbacks and you can find yourself burning through them at an alarming rate, and even partially worn spares can help you out in a tight spot.
How to get ready for a motorcycle trip
So there we have it. Five ways to get yourself and your bike ready for a motorcycle tour this summer.
We've put together this list with the help of Givi, the Italian motorcycle accessories manufacturer. You can check out all their offerings for motorcycle travellers on their website.