With it's relatively straightforward accessibility, it's reliable weather and a readily available mixture of terrain, Morocco is a heaven for adventure motorcyclists.
Thousands flock to the North Africa country every year and it's easy to see why. If you're looking to expand your adventure motorcycling horizons beyond the trails and tracks of the UK and Europe, Morocco is the place for you.
Having said that, riding in Morocco does present some challenging conditions you may not have experienced before. Whatever the terrain, Dakar legend Mick Extance has tackled it and come out laughing on the other side and now he's sharing his tips for riding Morocco's five main surfaces…
How to ride sand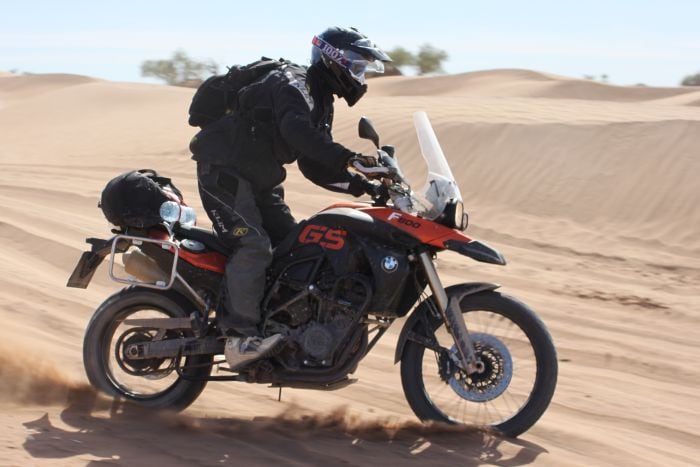 Photo: John Y. Can
Soft sand is always a nice challenge. You need to tackle it with confidence. Carry a bit of speed with your weight towards the back of the bike and let the bike move around underneath you. This will keep your front wheel light as it will naturally try and dig into the sand. Commitment is key here. Don't try and be too precise with your lines.
Try to avoid grabbing that front break and keep to higher gears to smooth it out. Keep everything as light and fluid as possible, otherwise you'll be fighting against the bike, and trust me, that's exhausting work!
How to ride open piste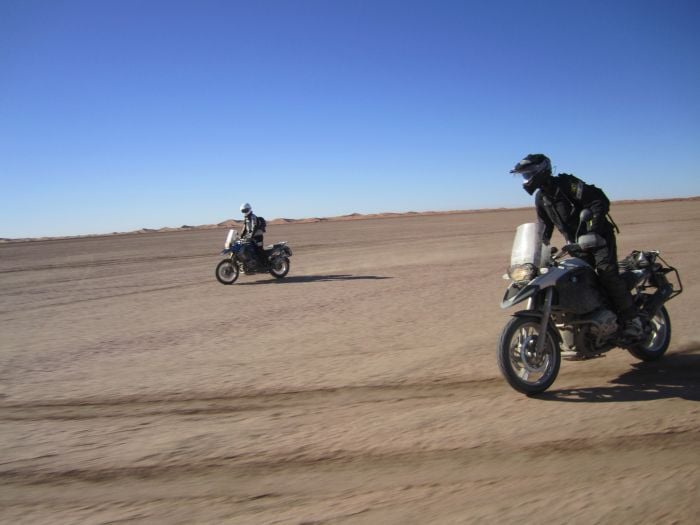 Photo: John Y. Can
There's plenty of open piste to go at in Morocco. The salt lakes are stunning and provide an opportunity to blast off those cobwebs! Beware, though, it's easy to gain speed quickly on these tracks and you must always be ready for wash outs and soft sand. Tinted goggles are a must here.
You can go for hours at this pace so it's important to find a comfortable position on the bike that you can maintain. Standing position is fine as you can see well ahead but keep moving around on those pegs so as not to stress out your joints. Sit down occasionally to rest and enjoy the stunning scenery. Give plenty of space to the rider in front as these tracks can get dusty.
How to ride rocky terrain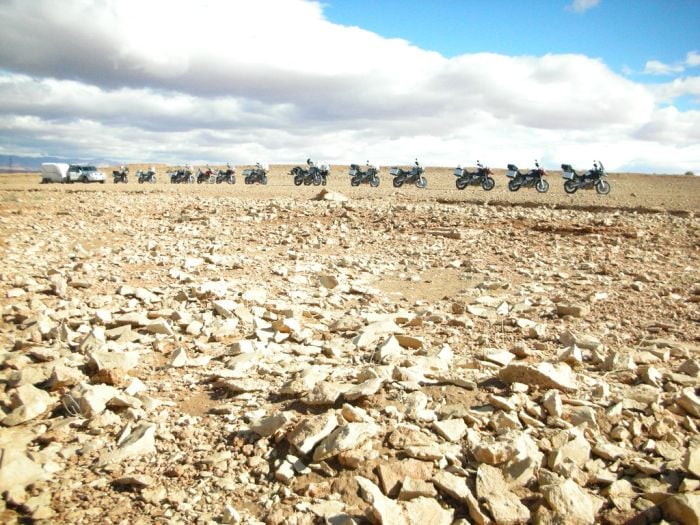 Photo: Martin Burrow

Again, you'll find lots of riverbeds and rocky mountain tracks to cover in Morocco. These need to be respected, it's easy to damage yourself and the bike if you're not paying enough attention or trying to go too fast. Ride at your own level and at a speed that's comfortable for your abilities.
Stand up and look well ahead to spot the easiest lines. River beds are great fun, but beware: the terrain can change quickly and dry rocky river beds can soon become wet river crossings or muddy bogs – that's what we love about Morocco!
How to ride dunes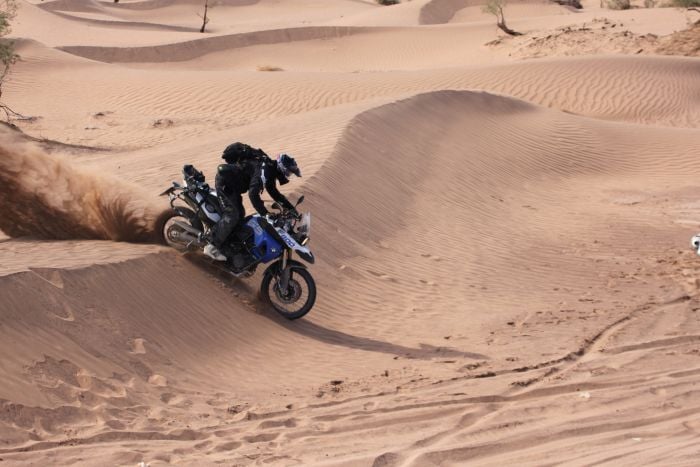 Photo: John Y. Can
The dunes are one of Morocco's big draws and can be great fun, but they must be respected. Always pick a landmark before you go in, as it's very easy to lose your bearings. Also beware of sand blindness which is a bit like getting snow blind. It makes it difficult to see the edge of the dunes and whether you're going up or down them.
Always look for the hard-packed side of the dune. This is the windswept side and can be spotted easily by the ripples on the surface. Always ride up at an angle so you can abort more easily or reach the top at an angle rather than going straight over. Remember you don't know what is on the other side! Always make sure you have plenty of water in your camel pack and never ride alone.
How to ride the medina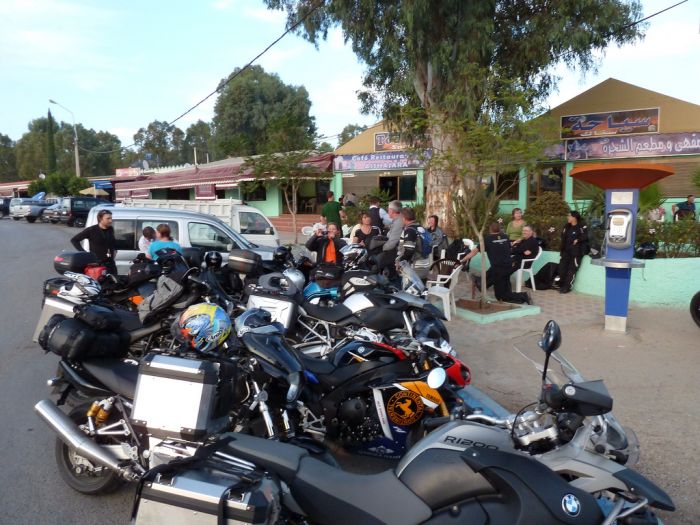 Photo: dewet
These are great places to ride through and enjoy the hustle and bustle of Morocco's small towns. They're a great place to get photos, too. Always ride slowly and be ready for donkeys, mopeds and small children wanting to give you high fives!
Look out here for fuel stations if you're in need of filling up. They're not always easy to spot as they're often just a couple of barrels and a man with a jug. Above all, it's important to respect the country and the terrain. Morocco's a wonderful pace and the locals are always willing to help. Enjoy the culture and the hospitality they will afford.
Intro photo: John Y. Can